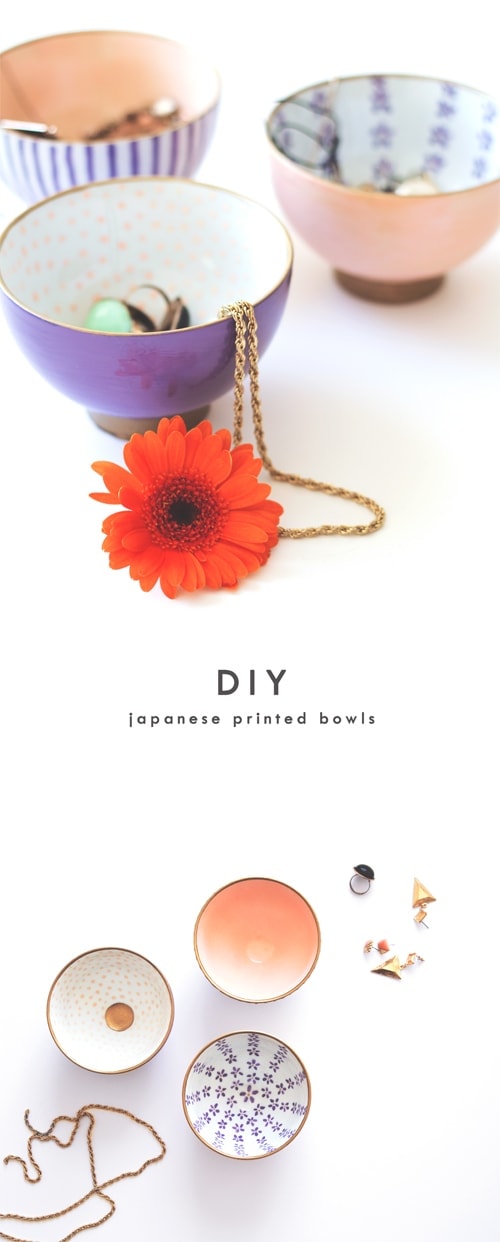 I love miniature patterned bowls! When I first started seeing them take over shop shelves, I was drawn to them and it got me thinking up a DIY version. That's just how my mind rolls at the moment! Once baked these are dishwasher proof, so you can use them as dipping bowls or for snacks as well as for storage and decoration.

To make…
Mix together the paint colours you want. Personally I think it works best to limit yourself to two colours. I used these ceramic paints which worked really well. In areas of solid colour I would say two coats were needed for a good finish.
Paint on your design. Depending on how confident you are with a paintbrush, you can get as intricate as you like but you can also just stick to dots and lines. You will probably need to paint the inside first and then leave to dry before moving onto the outsides.
Once the paint is dry use your gold sharpie pen to colour the section at the bottom and the rim at the top. This finishes it off really nicely and neatens all the pattern joins. Leave to dry.
Preheat the oven to 150˚C. When the bowls are fully dry, bake them in the oven for 30 mins to fully fix the paint.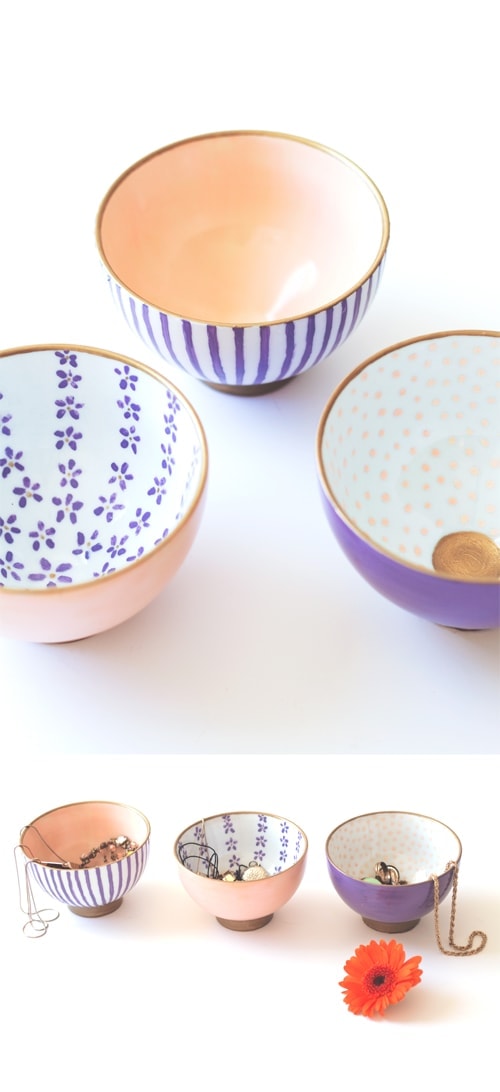 As with most projects, these would make sweet gifts. That's in fact the reason I made them in the first place. Get transforming those plain white porcelain bowls!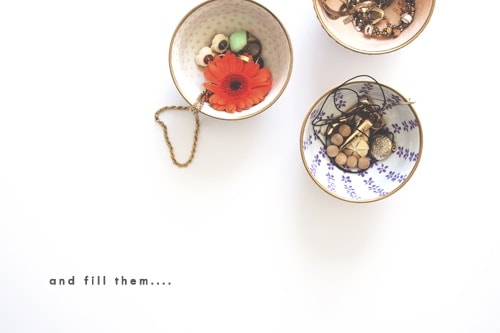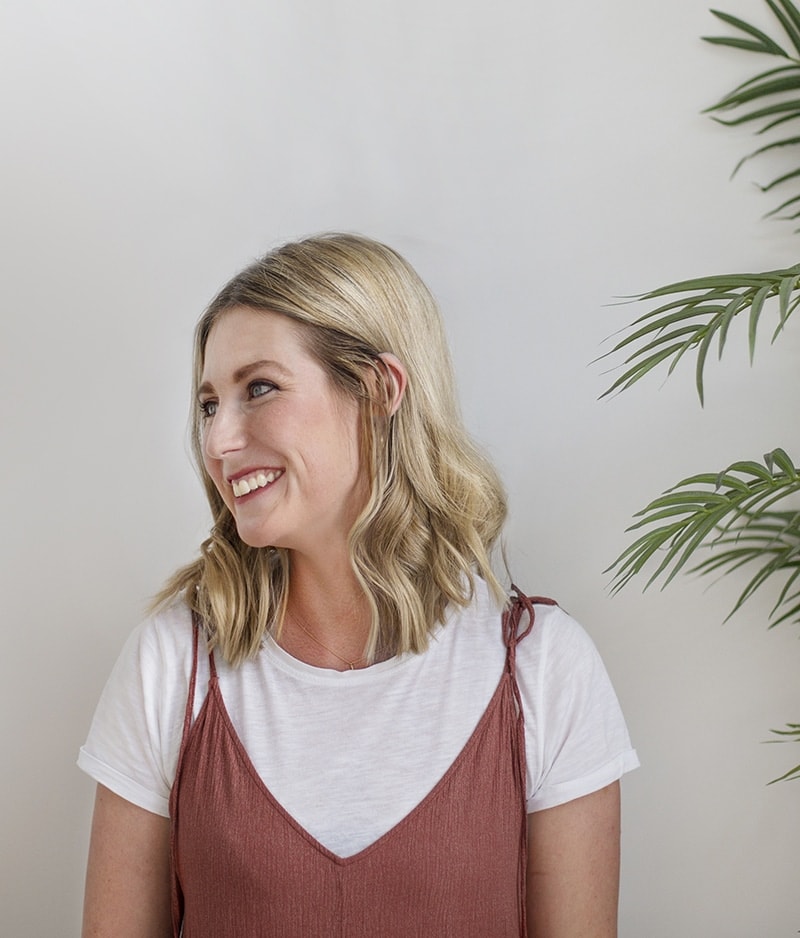 Hi, I'm Teri and welcome to my own creative corner of the internet. I blog about interiors, DIY projects, design inspiration and my general life so stick around have a read and say hi.
Work with Me
The Lovely Drawer is an award winning blog with a loyal audience that has grown over the years. I love working with brands small and large on exciting collaborations that can bring products alive in my own signature aesthetic.