How often do you just stop and soak in all the little joyful moments in life? I'm sure I've talked about this before on here, but it really is so easy to let things pass us by when we're busy with the day to day of getting by, keeping on top of the to do list in the office or at home and being distracted by the little worries and anxieties of life. Today I've teamed up with Twinings UK  to share their 'Drink It All In' campaign. It's all about taking joy in the small things each day, stopping to take note of those moments that often pass us by, using all our senses. You can watch their uplifting advert right here to add a little spring into your step. What is it that warms your heart and puts a smile on your face?
For me, I love taking a walk each morning before work. That time and space often means I see things I don't usually notice on the same route at other times. It makes me so thankful for the beauty of God's creation especially when this time of year hits and there are pretty things blooming everywhere.
I love the rare occasions Nick falls asleep before me and I remember I'm sharing my life with a living and breathing human being.
It's a sweet moment when I get a comment from one of you guys that says how something I've written about has resonated with you.
It warms my heart when you share one of those evenings with friends where I can barely catch my breath from laughing so much and yet the same is true when I share time with a friend going through something hard and yet being together makes it just that bit more bearable.
Often the times I actually stop and think are when I sit down and have a drink. My husband always remembers to stop and make a drink throughout the day, but I'm not so good at it. I know that in a sense those drink breaks that punctuate our day make room for a little step back, a moment to take in the surroundings and think through the day so far. If I do take that much needed drink break, I'll always do it with tea (black of course), but find as the Spring weather unfolds I'm more in the market for something cold. I'll be sharing a Lady Grey Peach Iced Tea recipe along with some DIY coasters to make your tea break prettier.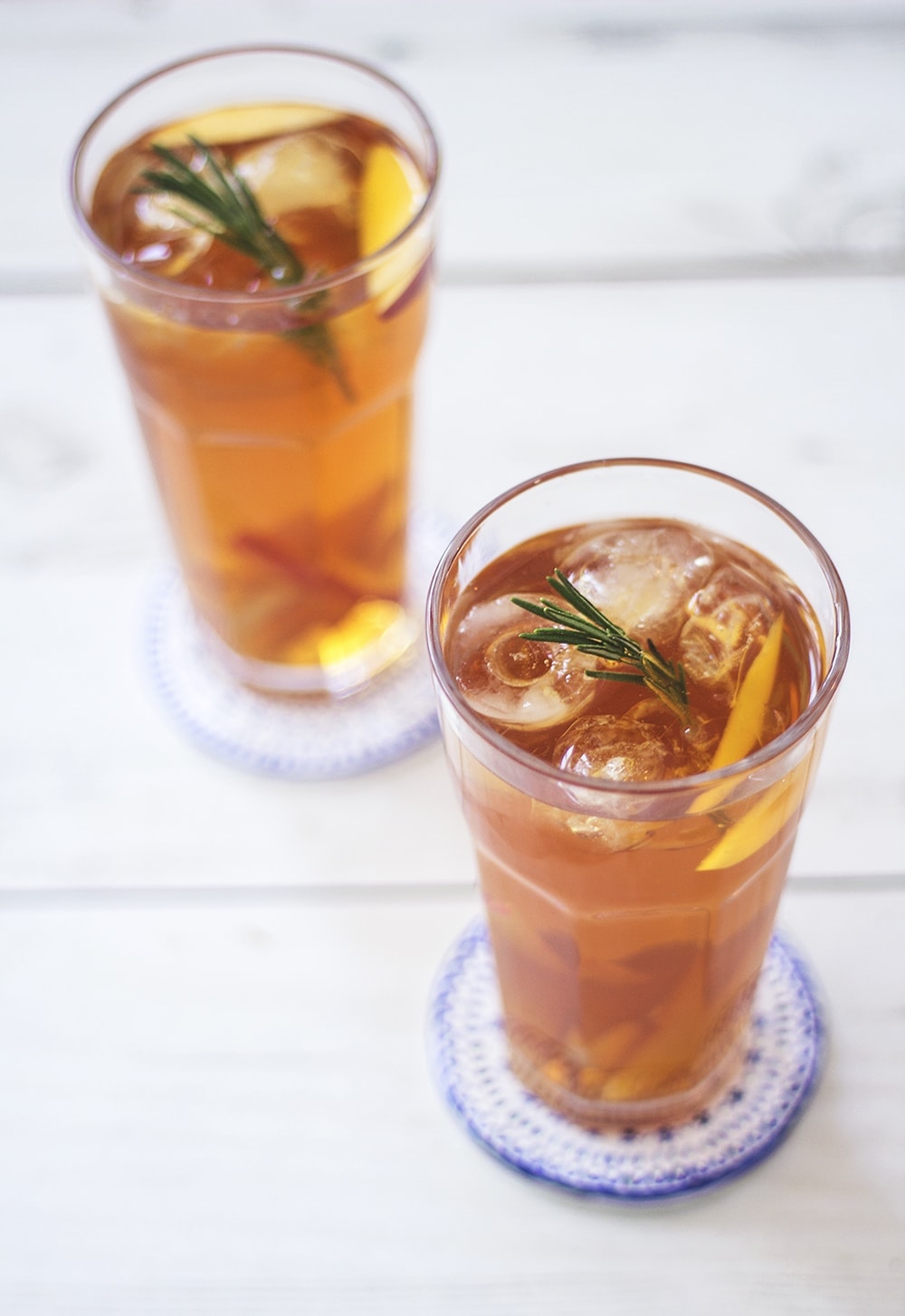 First for the coasters. These are seriously easy!