styling and images from Growing Spaces
Day 2 and I'd love to introduce you to Heather who you may well already know blogs at Growing Spaces where she shares gorgeous interior inspiration from her home and handy styling tips channeling all her experience as an interiors journalist. I approached Heather because I love her laid back style and wanted to see how that plays out in her very own Christmas. Unsurprisingly I love the results so I'll hand you over.
What's the idea behind your table?
My kitchen table is set up for an afternoon of Christmas crafting – the project I was about to start on was customising the humble parcel tag so this is my table all set up and ready to go. You can see the results of my crafternoon (complete with mini tutorials) on my blog tomorrow.
How is this idea personal to you / how does it relate to how you celebrate the festive season?
I love adding a personal touch to our family Christmases with homemade elements. Unlike most of my friends, I actually enjoy wrapping presents! I put a lot of thought into the theme I'm going to go for that year, and what I can do to make the presents look really special. I'll have the Christmas music on and a glass of sherry or mulled wine on the go while I'm wrapping to get me in the festive mood.
ceramic vases | cloth | wire basket | bottle brush tree
What did you include from West Elm?
I chose a couple of Atelier Stella vases – I've always loved them and think they add some fun and personality to a Christmas table. One's filled with eucalyptus which is a must-have in my house at Christmas and I've used the other as a little pen pot. The wire storage basket is perfect for storing craft bits and bobs. A linen sheet is doubling up as a tablecloth – it adds a bit of texture, and there's something so gorgeous about the look and feel of linen. Finally there's a little bottle brush tree that's adding a bit of festive fun.
How will you be spending this Christmas?
It'll be just the four of us for the first time ever on Christmas Day this year. My husband works shifts, so he's working in the afternoon. We'll have a lovely lazy morning together with a big brunch, if the weather's nice I'll take our 6yo twins out for a walk in the afternoon and then we'll settle down and watch the Christmas film together on the sofa. I can't wait.
What's top of your Christmas list this year?
We're actually having a pared-back Christmas this year. My husband and I have set a £25 budget and we have to buy each other's presents in a charity shop. I feel like our Christmases have got a bit too much about presents, so I'm really looking forward to scaling it back and keeping it simple. I'd love a new handbag so maybe he'll find a vintage treasure in a charity shop somewhere. Fingers crossed!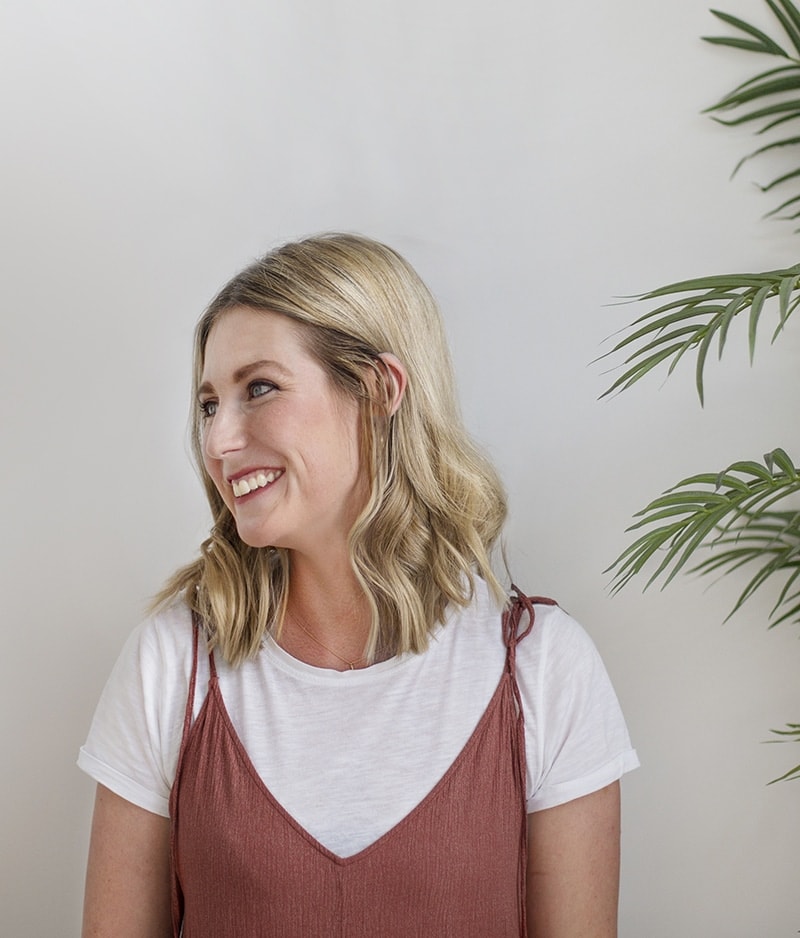 Hi, I'm Teri and welcome to my own creative corner of the internet. I blog about interiors, DIY projects, design inspiration and my general life so stick around have a read and say hi.
Work with Me
The Lovely Drawer is an award winning blog with a loyal audience that has grown over the years. I love working with brands small and large on exciting collaborations that can bring products alive in my own signature aesthetic.