This is a sponsored post in collaboration with Baby Jogger
I'm constantly finding it hard to keep up with Maggie! She's always developing and going from one stage to the next without me realising that she's suddenly capable of more than she was a week ago. Case in point was the time I went to the park with a friend who plonked her little boy of the same age in the swings and only then did it dawn on me that Maggie could go on one too! It happened again the other day when I realised Maggie was finally at an age where she'd love to go and see some farm animals in person. Her favourite book is called 'Noisy Farm' and she can't get enough of the buttons that make animal sounds not to mention 70% of her cuddly toys somehow ending up as sheep which she endlessly cuddles like her life depends on it! Yet it hadn't really occurred to me to take her to a farm.
We decided to take Maggie on a little city adventure, one that felt a little like stepping into the countryside. Our day took the form of heading to Hackney City Farm with our Baby Jogger City Mini 10th Anniversary, which I've been trying out lately. Whilst Hackney Farm is obviously in the middle of the city, the area itself is a bit muddy, with uneven ground and hills to get over so this seemed perfect terrain for the City Mini's front wheel suspension! This little slice of the countryside was so idyllic on a sunny Autumn day and is totally free to get in to and see the animals. It's a small place, attached to the park but you'll find chickens, ducks, donkeys, goats, guinea pigs, sheep and pigs tucked away in this corner of East London.
Maggie was totally entranced, particularly by the ducks, still fresh out of a holiday romance with a wooden duck ornament (it was brief but oh so meaningful). She was trying to repeat all the animal sounds, particularly the cockerel and just seeing the pure joy in her eyes made me so excited for this new phase of her childhood, where she's able to really engage with the things around her I'm looking forward to making more sweet memories like this one, exploring more of London with her and visiting everything on our doorstep; the museums, parks, the zoo, the aquarium!
As expected the City Mini 10th Anniversary handled all the cobbles and muddy verges really well, with it's large wheels ,it was perfect for this kind of day trip. It really does feel so durable on this kind of uneven terrain.
Hackney City Farm also has a sweet garden tucked away. It looked pretty special with a mix of late blooming flowers and canopies of leaves turning fiery orange. We had a little walk through there too before sussing out our lunch options. The farm has a lovely cafe complete with hanging plants overhead and organic plates of food but we were eager to try Friends Of Ours, a cafe nearby, having heard good things about the food and coffee.
We had Maggie's little packed lunch as usual, which she ate merrily on our laps whilst befriending every single waitress and barista with her cheeky charm and never-ending smiles but when our food arrived it was so handy to be able to put her back in the buggy. She was able to carry on charming away with the protection of the belly bar over the front. If she's stationary then she hates being restricted by any kind of straps so the belly bar meant she could move about a little without us worrying she'd fall out face first if we take our eyes off her for a second. Granted we did need a moment to close our eyes and soak in our amazing lunch of poached eggs and hollandaise on beef brisket and watercress. Man, it was on another level!
By the time we'd finished Maggie was well overdue a nap and so we undid the back section of the City Mini 10th Anniversary so she was able to lie flat and put the hood right over her. It has to be said this pushchair is incredibly good for creating a dark and super enclosed space for little people to sleep, whilst still giving ventilation. She was out in a grand total of 3 minutes and napped peacefully as we made our way home on public transport.
We actually managed to get the overground the whole way there which was great as there were lifts at every station…living the dream! I had packed lightly underneath the buggy just in case we needed to fold it up and put the one-hand fold and auto lock into action but there was no need. I wouldn't love to take this pushchair on the tube but for overground trains it was absolutely great. We sauntered back through the park to arrive home in time for Maggie to wake up and have a little play before her dinner. It was one of those impromptu Saturday outings, the kind when I realise we have a rare day without plans or a workshop to teach and everything comes together rather nicely, which we used to make the most of often, before Maggie was born. I'm looking forward too many more memory making days in London in the future. What are your favourite things to do with your little ones in the city? I'd love any ideas for future free Saturdays.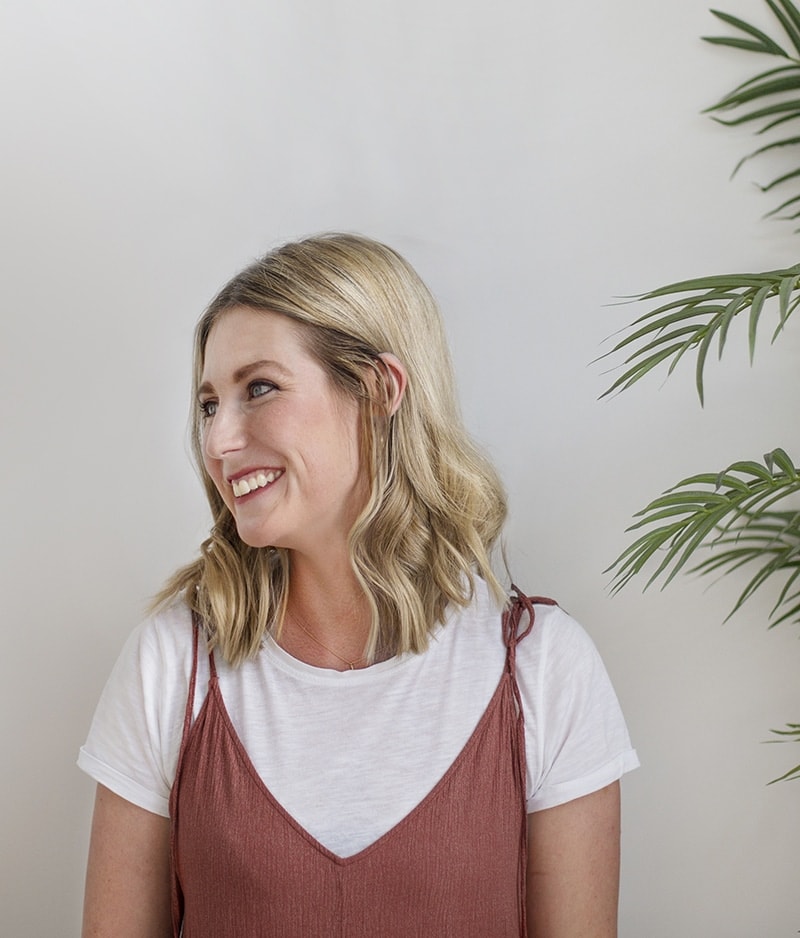 Hi, I'm Teri and welcome to my own creative corner of the internet. I blog about interiors, DIY projects, design inspiration and my general life so stick around have a read and say hi.
Work with Me
The Lovely Drawer is an award winning blog with a loyal audience that has grown over the years. I love working with brands small and large on exciting collaborations that can bring products alive in my own signature aesthetic.