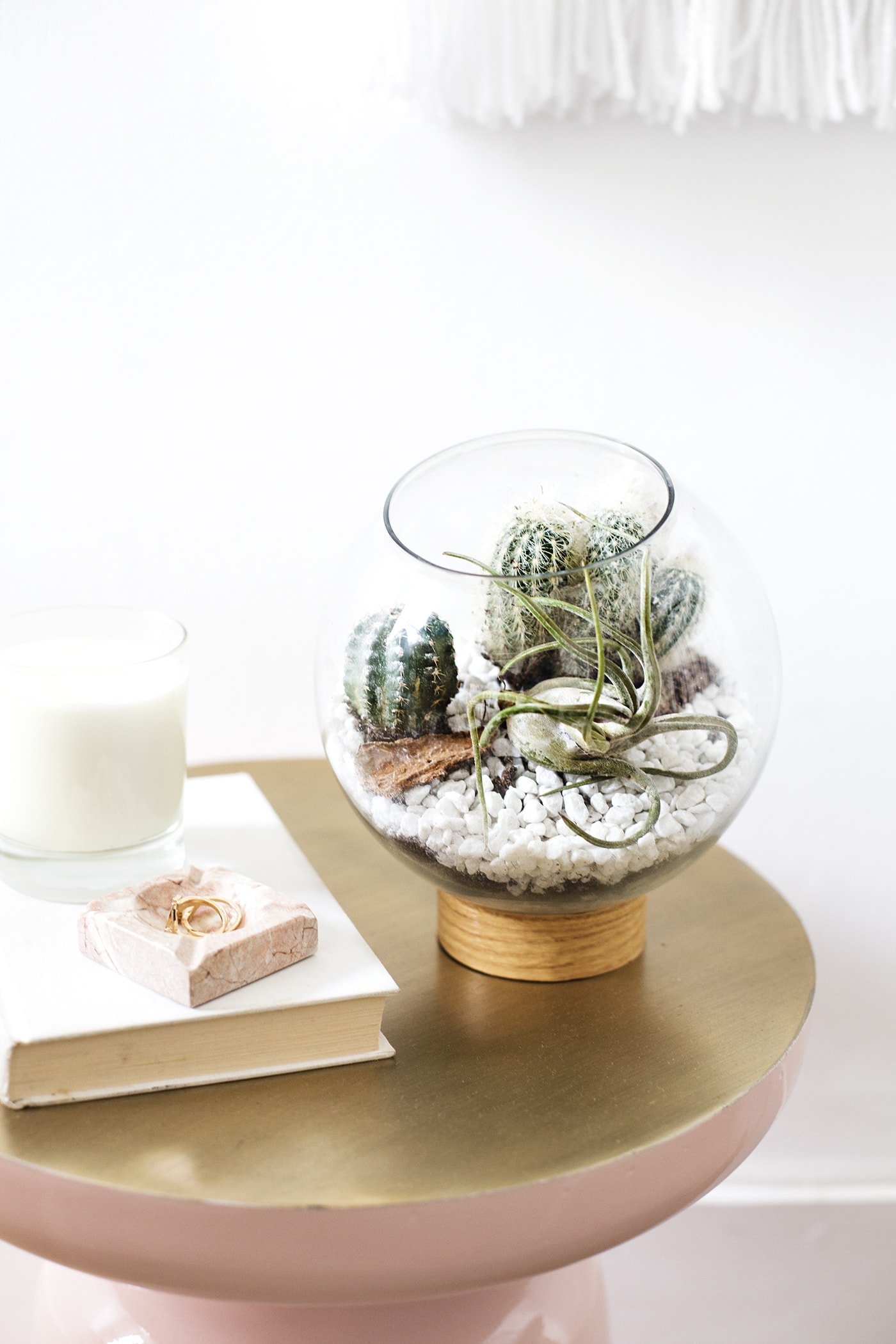 I think my DIY projects might be getting easier and easier folks!…or maybe I'm getting lazier and lazier? Even so, that means it's much more tempting for you guys to have a go. This one takes all of about half an hour but looks the part, I'm sure you'll agree. It's so little work you could probably do it in your sleep and what's even better is that you basically only need a jar lid, vinyl and and fish bowl! 
Materials 
Jar lid (I used a plastic coffee jar lid) 

Wood vinyl in the stain you want

Scissors or scalpel

Pen

Ruler
Start by turning your vinyl onto the wrong side and drawing around the jar lid.
Than measure the height of the lip and on the back of the vinyl again draw a strip to that width and long enough to stretch around the circumference of the outside.
Cut these shapes out.
Peel off the back plastic layer and stick the circular shaped vinyl to the bottom of the jar lid and then use the strip around the side, lining it up as you go. If you have any trouble sticking then you could just add a line of all purpose glue.
You're done! Now you just need to sit the fishbowl on top once you've filled it with all your greenery. I layered soil with some white gravel and then planted my cacti and nestled in my little air plant.
I told you it was a quick one! I even think this would make a lovely house warming gift if you didn't have room for it in your own pad.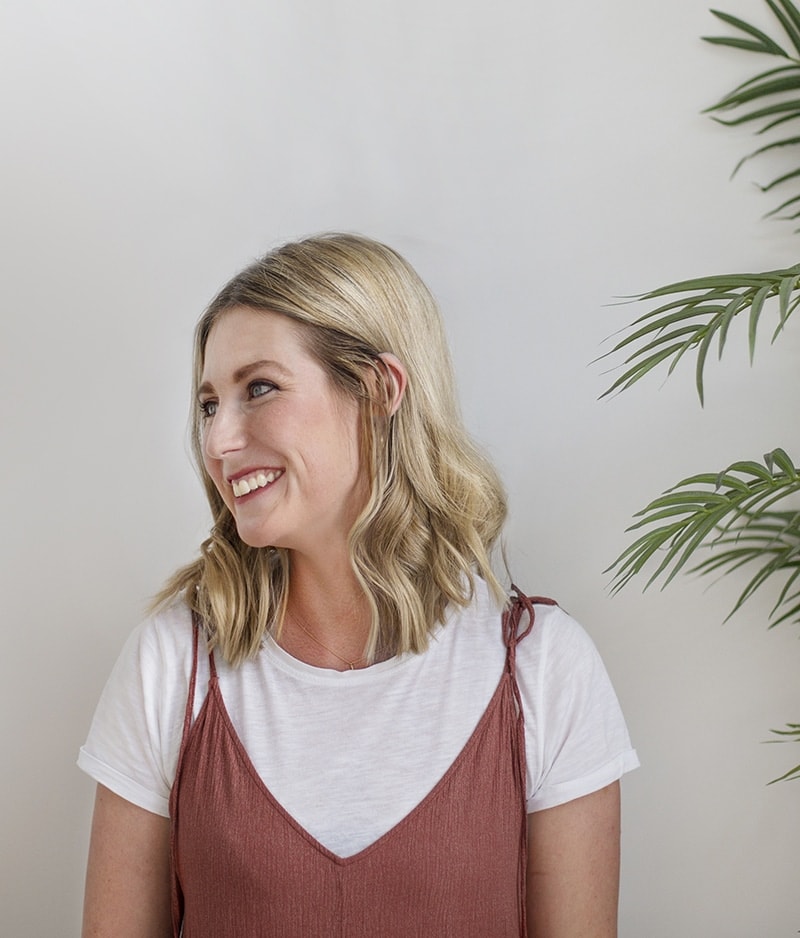 Hi, I'm Teri and welcome to my own creative corner of the internet. I blog about interiors, DIY projects, design inspiration and my general life so stick around have a read and say hi.
Work with Me
The Lovely Drawer is an award winning blog with a loyal audience that has grown over the years. I love working with brands small and large on exciting collaborations that can bring products alive in my own signature aesthetic.