Yes, this is a post all about breakfast. If you know me even just a little bit that may not surprise you at all. Man I'm so predictable!
Well I've always loved breakfast and when my alarm would go off each day, embarrassingly / worryingly breakfast was what helped me prize myself from my warm covers , even if I had a workout to get through before that joyous first mouthful. With such enthusiasm you might be thinking I spent years eating like a queen to kick off each day. You would be wrong. My allegiances fully lay with dried cereal (I can't have fresh milk) and for the last 5 years my pick of the bunch was Apricot Wheats. I even received two boxes of the cereal in question wrapped up as a Birthday gift one year. Needless to say, I wasn't disappointed. If in answer to my frequently asked question, 'What is your favourite breakfast cereal?', you responded with 'I don't like cereal'…you would have received a serious look of distain.
As you can imagine I did not appreciate people harping on about all the refined sugars that breakfast cereals were ladened with. When anyone started to go down that route, telling me breakfast cereals were essentially 'of the devil' with their killer levels of demon sugar I found it hard not to gag them (just to clarify I never succumbed to that urge).
Then one day I decided to read one of those annoying health blurbs that people repost on Facebook. It was essentially about added sugar in EVERYTHING and there were about 35 points which I read through…all of them! I felt a little uneasy as I stared at my apricot wheats lying in the bowl the next morning but I hated the idea of savoury breakfasts. London is crazy about eggs but I don't love them and they don't love me. I briefly tried to give the apricot wheats up but felt light headed, groggy and harbouring a headache by the time midmorning came. I later found out this was probably sugar withdrawal. Oh dear!
I've really enjoyed bleeding dry the whole documentary section of Netflix while I work. I love background noise and when it's kind of educational and I don't really need to look at the screen that works for me. I spent an entire week watching documentaries all about nutrition and very abruptly ditched my much loved Apricot Wheats in favour of healthier options with natural sugars, less gluten and more lasting substance. Not sure at first about my new routine, I actually discovered so many yummy things to try. I don't have the same breakfast every day of the week anymore! I also feel fuller for much longer as I don't get that crazy sugar drop. Oats and nuts are definitely great for lasting fullness. I'm trying not to join the sugar police but personally it's made a big difference to start the day in healthier way, something that lots of granola-like and 'diet' cereals like to advertise but definitely don't deliver! Shock horror, things can be low fat but contain tons of refined sugar. Lots of that sugar turns to fat as soon as it gets in your body!
Here are 3 of my favourites at the moment…
I love this vegan and gluten free banana bread from the very talented Deliciously Ella. I replace the maple syrup with agave nectar as it's cheaper than buying decent quality maple syrup. Agave nectar is a natural sweetener, a vegan alternative to honey and known for its low glycemic index which means you don't get those crazy sugar spikes. It's sweeter than refined sugars which means you need less to achieve the same taste. I usually have this loaf toasted with a scrape of wholenut or almond butter. Make sure you get the pure ones without added sugar. Then I top with sliced fruit.
This is my most used recipe! Sometimes I make my own muesli but most of the time I would choose this vegan, gluten free and all natural sugar spiced rawnola from Flourishing health mainly because it tastes like gingerbread mmmm! It's meant to be raw but occasionally I toast it a little under the grill but it works either way. I also add a small handful of chopped pecans and a good sized handful of chopped almonds. Serve with some fresh fruit which makes it more refreshing and even some coconut yoghurt too. The sugar in this one comes from the dates and figs which I've always been a fan of!
And then these! Now I don't recommend you eat a stack this big for breakfast but it made for a pretty picture. Nick and I shared this mamma stack of vegan spelt pancakes from 86 Lemons and it was delish! I added a tsp of cinnamon to my batter, fried them in coconut oil instead of vegetable oil and used almond milk in the place of soya as in my humble opinion it's much nicer. Once again watch out for the version they class as 'original'. That has added sugar so get the one without…sneaky. I like this recipe with sliced peaches sauteed in a little bit of water and a tsp of cinnamon. Oh and I often sprinkle with more cinnamon after. Can you tell I like the stuff? These are great although a bit heavier, perhaps more for weekend eating. I usually have a lighter pancake stack made by blitzing up 3/4 cup of rolled oats, 1/2 cup almond milk, 1/2 a banana and 1 tsp cinnamon. You just mix in some blueberries and fry in some coconut oil!
Thanks for indulging me in my breakfast antics. I feel better now I've got that off my chest…and breath.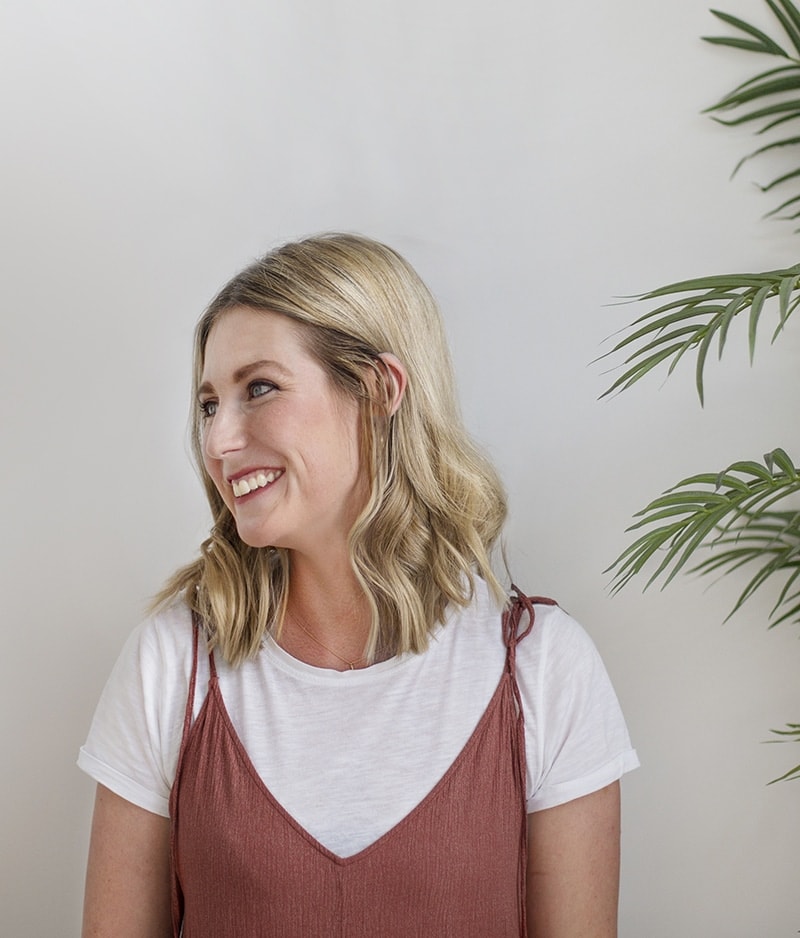 Hi, I'm Teri and welcome to my own creative corner of the internet. I blog about interiors, DIY projects, design inspiration and my general life so stick around have a read and say hi.
Work with Me
The Lovely Drawer is an award winning blog with a loyal audience that has grown over the years. I love working with brands small and large on exciting collaborations that can bring products alive in my own signature aesthetic.