Last week I took some much needed time off with my Husband. I thought the long weekend made taking the rest of the week off perfectly sensible but then comes the cons of working from home. Taking time off in what's essentially your office makes it really hard to switch off and it's a big challenge to be disciplined enough to not beaver away with little bits of work even if it is in front of a box set. The only time I was properly able to switch off was our Tuesday stay at The Glebe House London. It definitely takes pulling me away from our home for me to properly clear my head and stop caring about emails coming in or making a dent in my 'to do list'. It doesn't even have to be far away, after all there's plenty to see and do in my own city of London.
The Glebe House is a charming, boutique Bed and Breakfast near Clapham Common. This converted coach house dates back to 1825 and is full to the brim with quirky details and character interiors. I could have snapped away all day at all the lovely decor elements! We were welcomed by the owner, Alix and her adorable and humorously shy Bedlington Terrier, Vinnie.
Arriving around lunch time we decided to go off in the hunt for some food and as always some decent coffee for Nick. We landed on Brickwood Coffee very near Clapham Common tube. I have to say we had our hopes set on making a debut trip to Fields in the common itself after so many life changing visits to their sister cafe, M1lk. Unfortunately they are only open Friday to Sunday so don't get caught out. We'll have to make a trip back sometime to tick that off the list. Brickwood was a great alternative however and even straightforward to find something for me to eat even with my huge list of food 'no go's'. I had a refreshing green juice and picked a few sides from the menu to make a dish. That's often how I have to roll these days. I was marginally jealous of Nick's pork belly toastie but hey, that's life at the moment and avocado, bacon and sweet potato are definitely up there as some of my favourite foods. We ate and drink and thoroughly enjoyed their playlist that almost totally matched one I'd made 5 years ago. I love a little blast from the past with some old musical gems.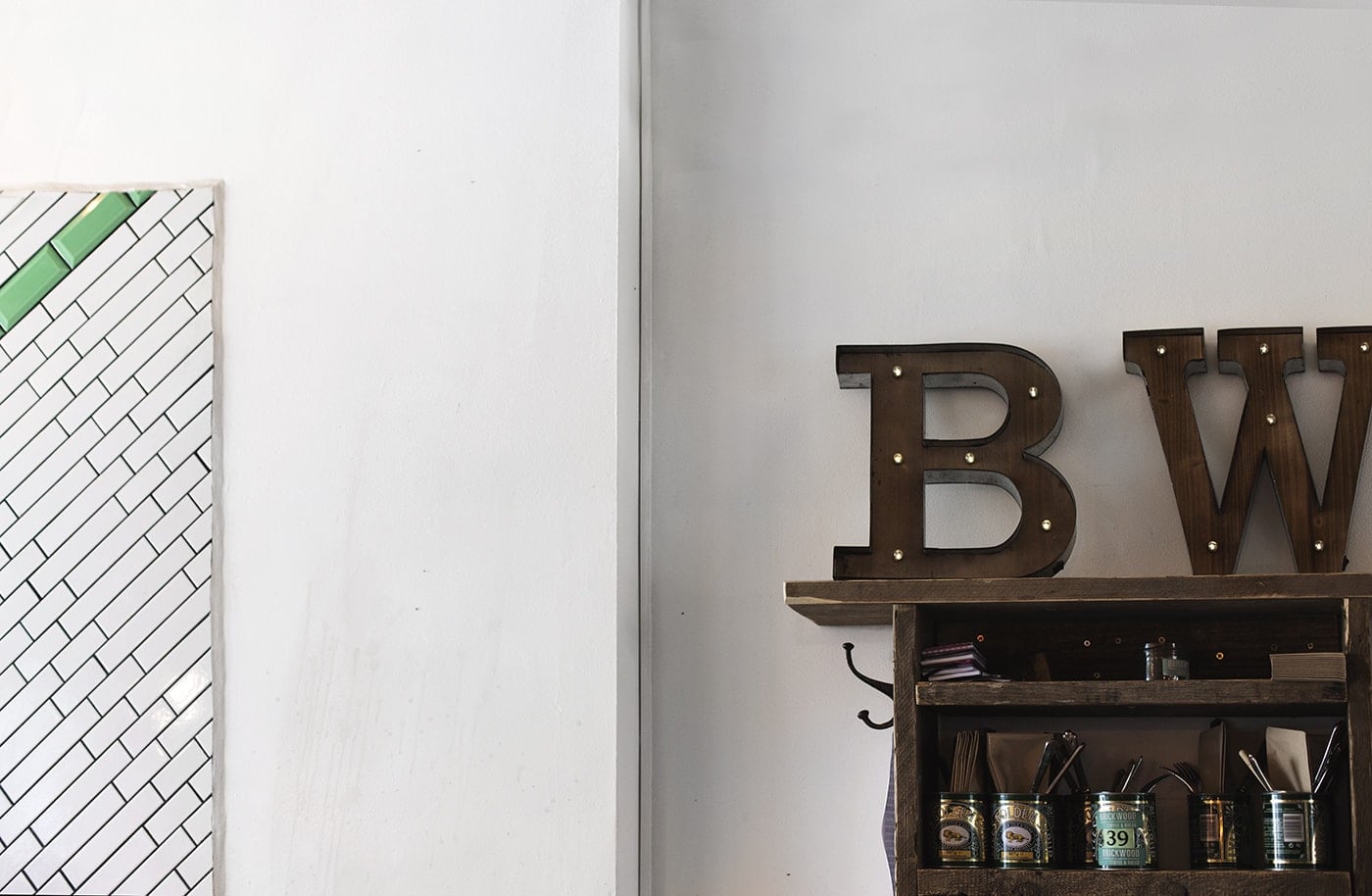 After lunch we took a stroll around the area soaking in some of the architecture and some sweet shops like Clapham Books and M. Moen & Sons, a butchers and delicatessens. That's genuinely the kind of place I like to hang out these days, snooping at all the interesting foods (apologies vegetarians). We couldn't help but notice how different Clapham Common felt to our neck of the woods. It felt so village-like I think Nick started to get itchy feet. I love living in a slightly more diverse and buzz filled area of London but this was perfect for some down time.
The Glebe House was, as I said full to the brim with treasures round every corner. Vintage vases kept full hydrangea heads, old fireplaces strewn with trinkets and the most amazing, long butler-style sink I'd ever seen. Apparently Alix found it left for the trash and managed to restore it into this masterpiece.
From the clean, white tiles of the B&B bathroom to an evening spent in an old, underground public toilet. Classy huh?! Well actually it was. Having already enjoyed a trip to Attendant in Oxford Circus, an underground public toilet come cafe, I was very up for trying Clapham's version. WC cleverly stands for Wine & Charcuterie. Just enough of the old tiling and partitions remains, whilst ramping up the sophistication with low lighting, candles, jazz tunes in the background and comfy raised seating to snuggle up on. Get your teeth around slates of big, juicy olives, pungent cheeses and herby cured meats. What a joy! Excuse the slightly shaky pictures. There was very little light and I was tripod free but I wanted to include this sweet place in the post.
We made a B-line back to The Glebe House afterwards, dodging the heavy downpours and enormous lake sized puddles. Back in our cosy room we settle in for the eve, ran a bath (a treat I don't get at home) and didn't look at my laptop once. Partly because I deliberately didn't bring the thing.
We woke to bright beaming sunshine the next morning. I'm pretty sure I put crazy lady make up on as I couldn't see what I was doing, blinded by the sun. We'd taken the liberty of not setting an alarm and arrived downstairs to an abundant breakfast spread. Unfortunately I couldn't help Nick out much as my silly dietary requirements only allowed me to eat strawberries and peanut butter. Nick on the other hand was taking full advantage of bread being freely available for once and was munching on repeat. Poor boy. Vinnie joined us for a little while, deciding that we were much less scary when we sat down. He's possible the cutest dog I've ever seen outside my special love for sausage dogs.
Making the most of the sunshine we took a stroll around the common soaking in the rays in the safety of our scarves. I had no idea the common was so big! Like a mini Central Park and dog heaven come to mention it. We then took a short bus ride further towards Clapham Junction to share a morning warm beverage at Story Coffee. My husband has been quite a few times, working on some web stuff with them and I was eager to return. I'm in love with their gorgeous Scandinavian, wooden interiors and believe it or not there was even more than one sweet treat I could eat in the shop, which really is a rare thing these days. We wiled away a couple of hours sipping coffee and fresh mint tea, reading magazines and chatting about future trips, a lovely way to end our little London staycation.
Thanks to The Glebe House London for gifting me such an enjoyable stay. There's an ever increasing calendar of events and workshops held at the house too, including concerts, woodcarving, gilding, drawing, interviews and a weekly sketch book club. Find out more on the events page.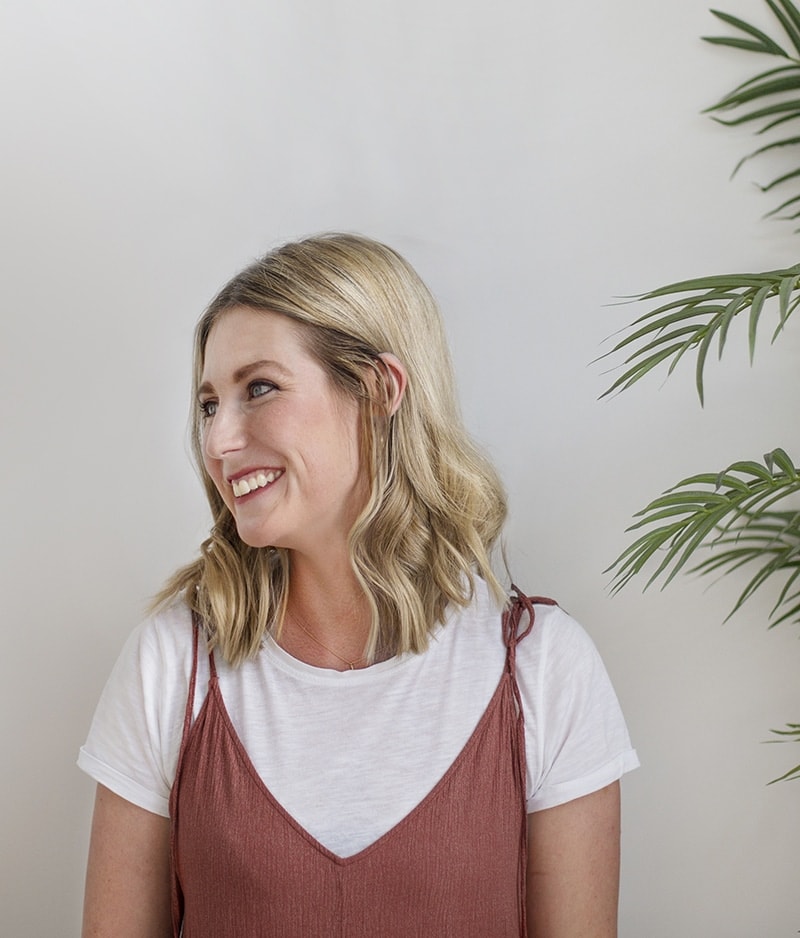 Hi, I'm Teri and welcome to my own creative corner of the internet. I blog about interiors, DIY projects, design inspiration and my general life so stick around have a read and say hi.
Work with Me
The Lovely Drawer is an award winning blog with a loyal audience that has grown over the years. I love working with brands small and large on exciting collaborations that can bring products alive in my own signature aesthetic.