I've made this dessert a fair few times recently and absolutely loved it!! It feels really rich and decadent without being filled to the brim with refined sugar, cream and butter and the hint of coconut gives it a freshness I can't get enough of. To top it off it's really easy to make. I know I say that about nearly all my recipes and DIYs but that's because I too don't have the time for super complex projects and I love cooking but I'm no michelin star chef. These days I'm a big advocate for chucking things in a blender and seeing what happens.
With that in mind I also blitzed up some dairy free banana ice cream too, which really compliments the dark chocolate from the tart. I often use my old and sad looking bananas in this way and keep a tub of in the freezer for emergencies. The dates give it a kind of caramel taste which is droolingly delicious.
Base:
3/4 cup raw almonds
1/4 cup coconut oil and extra for greasing
3 tablespoons maple syrup
1/4 teaspoon salt
1/2 cup oat flour
1 cup rolled oats
Filling:
340g dark chocolate or dairy free chocolate
500g can full-fat coconut milk, chilled in fridge overnight
2 tbsp maple syrup
1 teaspoon pure vanilla extract
Sprinkle of Himalayan salt
Nice Cream (serves 8 – 10):
4 browning bananas
2 tbsp almond butter
6 medjool dates ( stones removed )
How to…
Firstly blitz up the nice cream ingredients in a blender until smooth and pour into a tub to freeze, preferably over night.
Lightly grease a 9 inch pie tin with the extra coconut oil and preheat the oven to 180C. Add the almonds to the food processor and blitz to a fine crumb. Then pour in the maple syrup, coconut oil, salt and oat flour and blitz again until the mixture starts to come together as a dough. Add in the rolled oats and pulse a few times so they are cut up and incorporated but still give a nice texture. The dough should stick together between your fingers.
Now press the dough onto the tin base and work up the sides, pressing the grains in tightly. The more you work at this the more the whole base will hold together. Prick the dough a number of times with a fork to let the air out when cooking.
Bake uncovered in the oven for 10-13 minutes. The crust should look golden brown. Cool thoroughly in the tin. Sometimes I put it in the fridge to speed up this process.
While it's cooling you can make the filling. Your refrigerated coconut milk should have separated so that the solid coconut cream is on the top. Spoon this part out into the saucepan and pour away the liquid part. Stir in the dark chocolate, broken into smallish chunks and then heat through on a low heat, stirring to combine.
When the chocolate has melted, stir in the salt, maple syrup and vanilla. Leave to cool slightly so it's not piping hot and then pour the chocolate filling into the cooled tart base, spreading out evenly with a spoon. Sprinkle some of the pink Himalayan salt over the top and chill the whole thing for a few hours until set but preferably over night.
Serve in slices with a scoop of the dairy free banana ice cream and an extra sprinkle of the salt if you wish. You can also prolong the fun for longer by keeping the dish in the freezer and transferring to a kitchen side a couple of hours before serving. It keeps really well when it's frozen.
You don't have to add the sweet and salty twist to this recipe but if you're on the hunt for the pretty in pink Himalayan salt at a reasonable price and you live in the UK then check out your nearest Tiger store in the herbs and spices section. I think my pack was only a pound!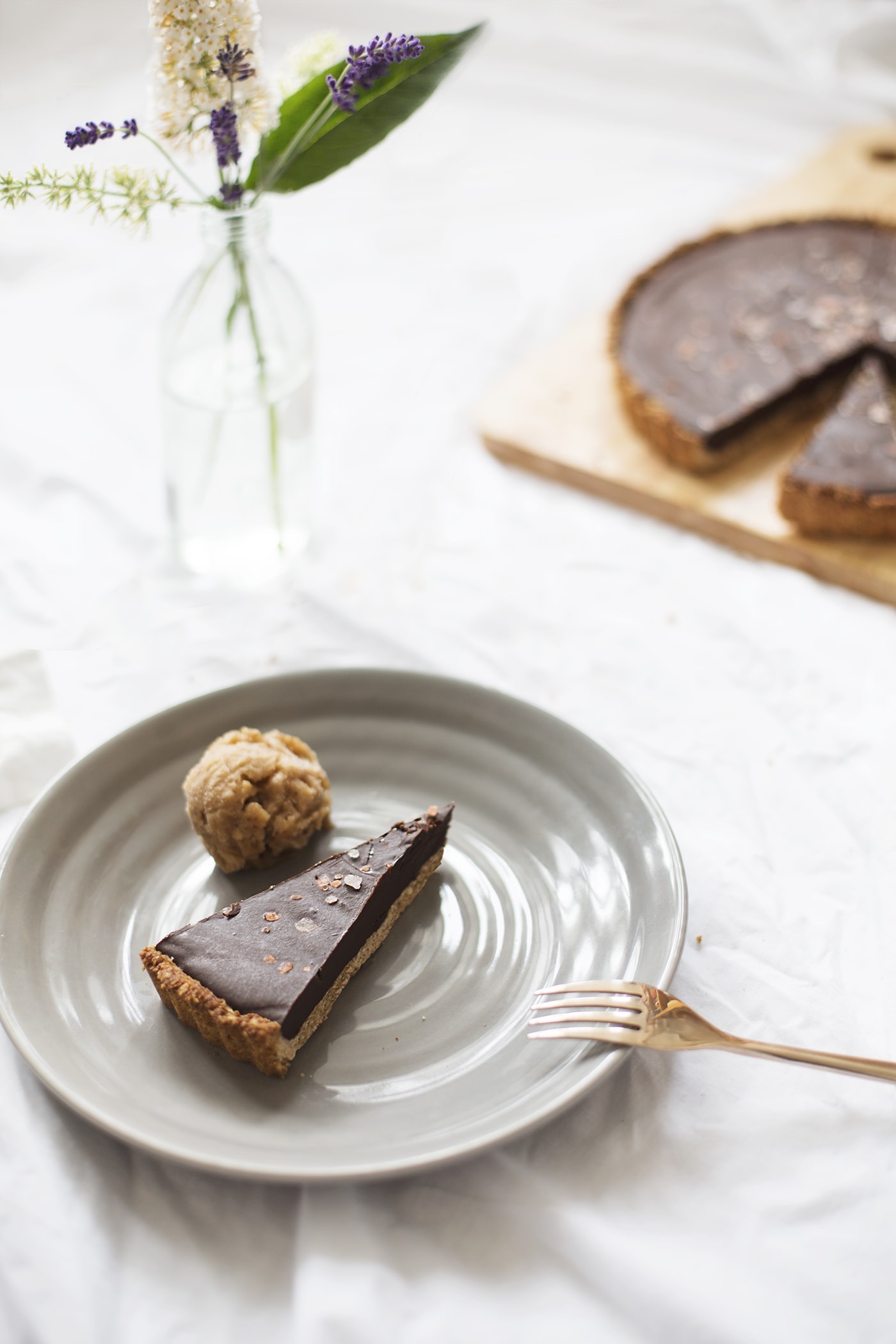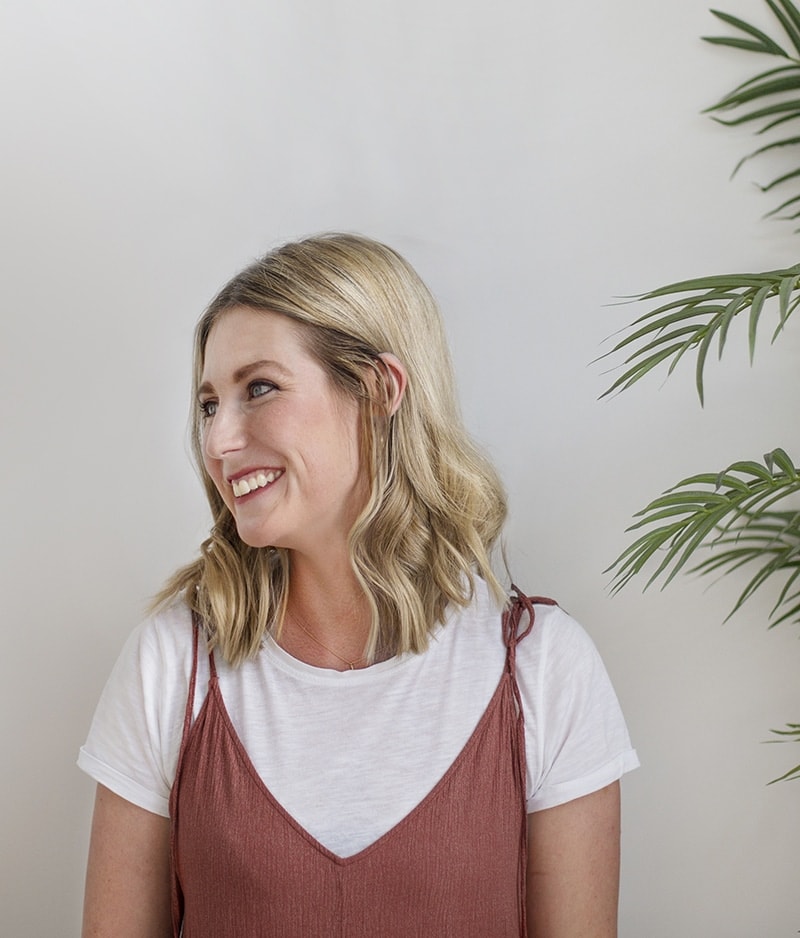 Hi, I'm Teri and welcome to my own creative corner of the internet. I blog about interiors, DIY projects, design inspiration and my general life so stick around have a read and say hi.
Work with Me
The Lovely Drawer is an award winning blog with a loyal audience that has grown over the years. I love working with brands small and large on exciting collaborations that can bring products alive in my own signature aesthetic.