This is a paid promotion in collaboration with Furniture Village
Sofas are an investment piece for any home and an item of furniture that gets a lot of everyday use, not to mention it sits in a place of prominence in a room.With all that in mind, it's so important to find the right one for you. Furniture Village have a number of different styles and sizes to choose from and each design has an array of material options to personalise your sofa further. The style chart below gives you an idea of the different styles you can find at Furniture Village. There's an option for any aesthetic!
In my opinion, where possible it's a good idea to style a room around the sofa because it ends up acting as a focal point and sets the tone for the rest of the space. I've picked some of my favourite sofas to develop into a style mood board and hopefully give you some inspiration on your journey to choosing the perfect sofa.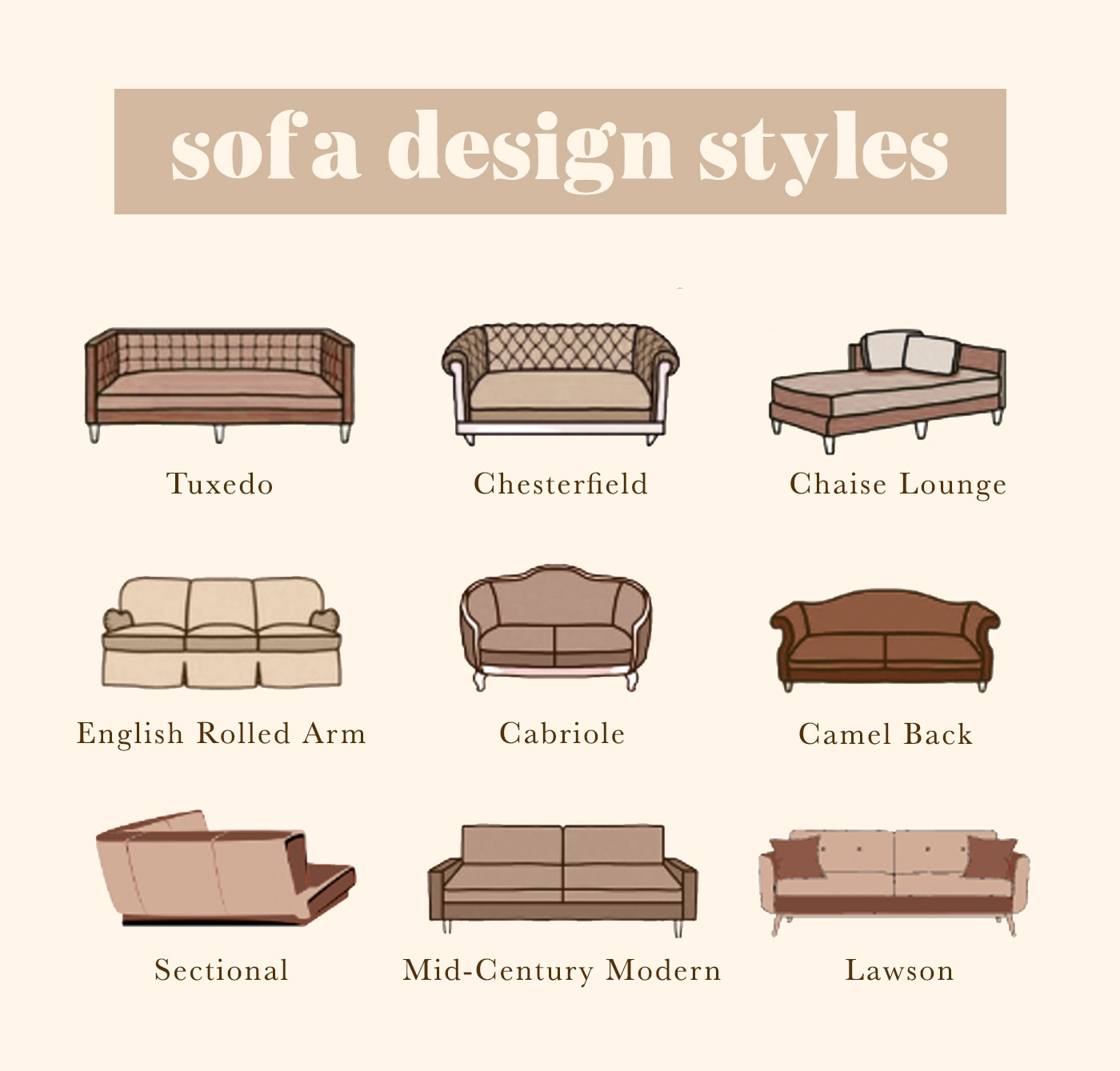 Chesterfield
This style is a classic, but seems to be more and more popular in homes now. I love the New England Newport sofa in this worn leather. The good thing is the style has real longevity and pairs perfectly with a relaxed modern-farmhouse style, where there's a lot of emphasis on creating interest with different textures. It has the potential to work well with bold colours as well as softer tones but in this moodboard I opted for a muted colour palette to create a calming space that still retains plenty of character and charm. 
Mid-Century Modern
I love that the Bronwyn sofa is a less obvious take on the Mid-Century Modern trend and ends up looking a bit more regal, particularly in this gorgeous green, velvet. This style screams 'drama' so it seemed only right to pair it with a striking wallpaper, tying in the green tones and adding antique-style details and brass to bring the look together. Try softening the overall look with a natural rug like this jute one.
Cabriole take 1
The curved edges of the Cabriole design instantly make a room look more welcoming. This Amelie sofa in a cream, boucle texture with black metal legs really modernised the design and is a great neutral base to work from, not to mention this size is perfect for more compact spaces. I've used black throughout the styling to contrast the cream and tie in with the sofa legs. You could use a lot of patterns with such a neutral-coloured sofa, but I wanted to incorporate pattern in more subtle ways like the herringbone flooring, striped wallpaper and ribbed glass. The round corners of the crittall mirror pair with that of the sofa. Overall, you're left with an aesthetic that's sophisticated, but simple, and in no way stuffy.
Cabriole take 2
Here's a different take on the Cabriole, using the Soho sofa, which looks much more lavish, particularly in the velvet. This dark blush colour is so stunning and might not feel like the obvious choice if you're a little more timid about interior design decisions but here I've tried to show you how you can design around it so the style sits perfectly at home in the space. Rather than avoiding colour to balance out the sofa colour, I've embraced colour in the panelling and accessories but made sure they're all muted colours, like the sofa. This gives depth to the space and adds lots of interest. I veered towards accessories that were more antique/vintage in appearance with brass running through to pick up on the sofa's brass legs. The end result is luxurious without being flashy.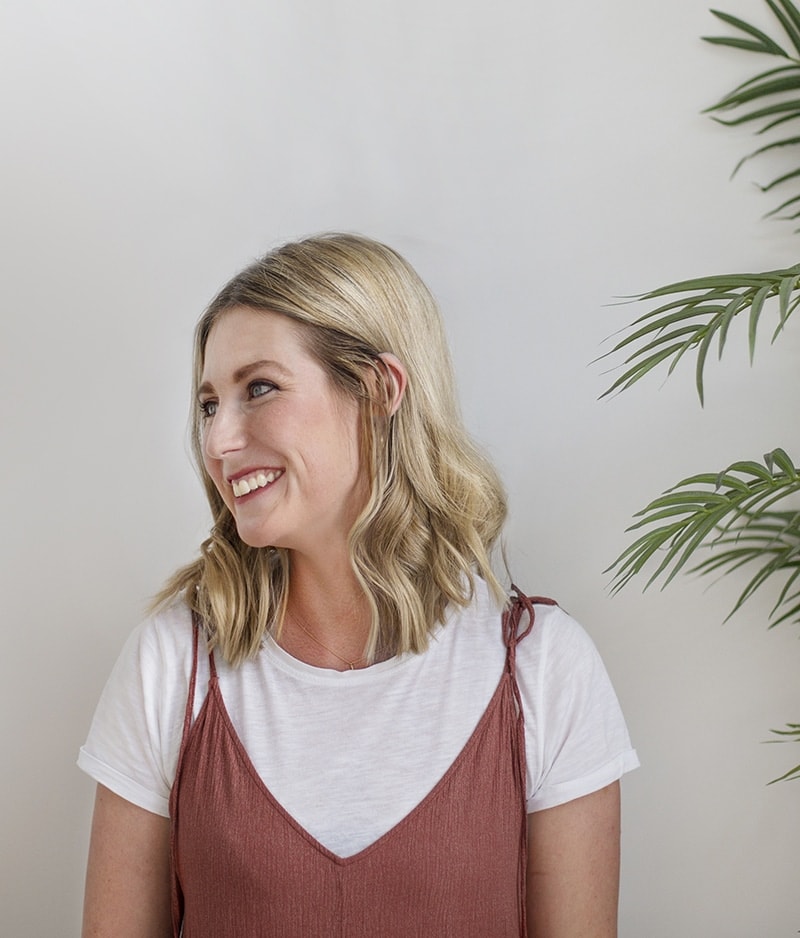 Hi, I'm Teri and welcome to my own creative corner of the internet. I blog about interiors, DIY projects, design inspiration and my general life so stick around have a read and say hi.
Work with Me
The Lovely Drawer is an award winning blog with a loyal audience that has grown over the years. I love working with brands small and large on exciting collaborations that can bring products alive in my own signature aesthetic.