I hope you're all enjoying a long bank holiday weekend! Nick told my outright that if I was even thinking of doing any work over the bank holiday (which I might have been) that he wouldn't let me get away with it. So that's that then. I thought I'd just break into the long weekend for second and leave you with a simple little DIY idea. You can even give it a whirl this weekend with the extra time you have.
I've been eyeing up this metallic patterned paper sheet up in Paperchase for a while now and have finally got around to thinking up a project in order to buy it. You can actually use any patterned paper you want, but if like me you've gone gaga for this beautiful art deco style pattern, you can find it in the paper and craft section of most Paperchase stores at the moment.
You'll need…
 A plain tray
Patterned paper of your choice
Mod Podge glue (the outdoor version may be more hardwearing)
Gold metallic spray paint
Foam brush
Washi or masking tape
Scissors
Scrap paper
To make…
Firstly cover the inside of your tray with scrap paper to fit. Tape down if necessary.
Spray paint the tray ridge and under side and leave to dry.
Then measure the inside of your tray and cut your patterned paper to fit.
Tape around the inside part of the ridge to prevent glue from getting on the metallic areas.
Using your mod lodge and sponge brush, cover the inner section with glue and then press the patterned paper into place carefully. Smooth out any air bubbles and then leave to dry under some heavy books to keep it flat. If you are worried about wrinkling you could spray mount your paper to a sheet of card the same size before glueing it to the inside of the tray.
Once dry apply a coat of Mod Podge on top of the patterned paper and leave to dry.
Then apply another 1-2 coats to properly seal the paper and make it water resistant. Leave to dry in between.
Once totally dry you can peel away the protective tape and get piling stuff onto your new tray!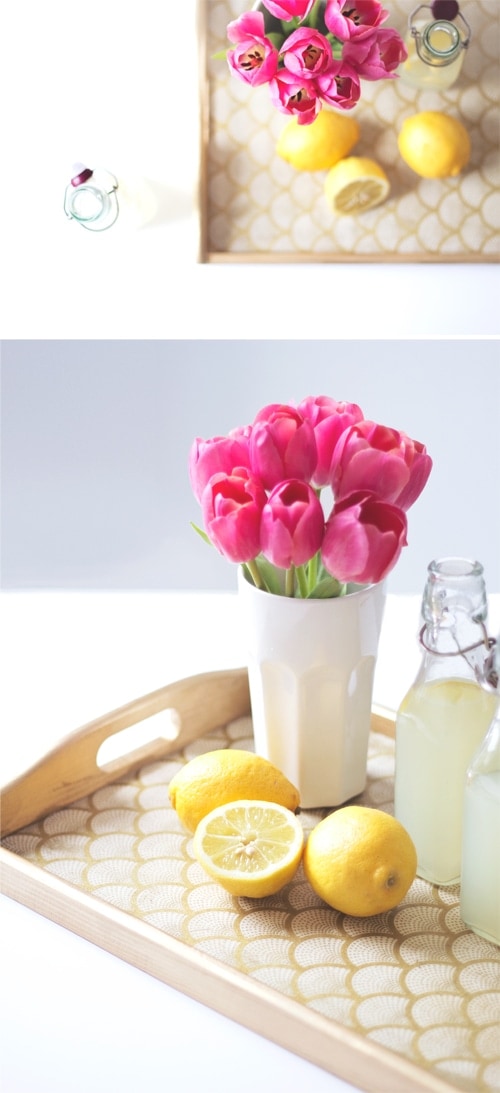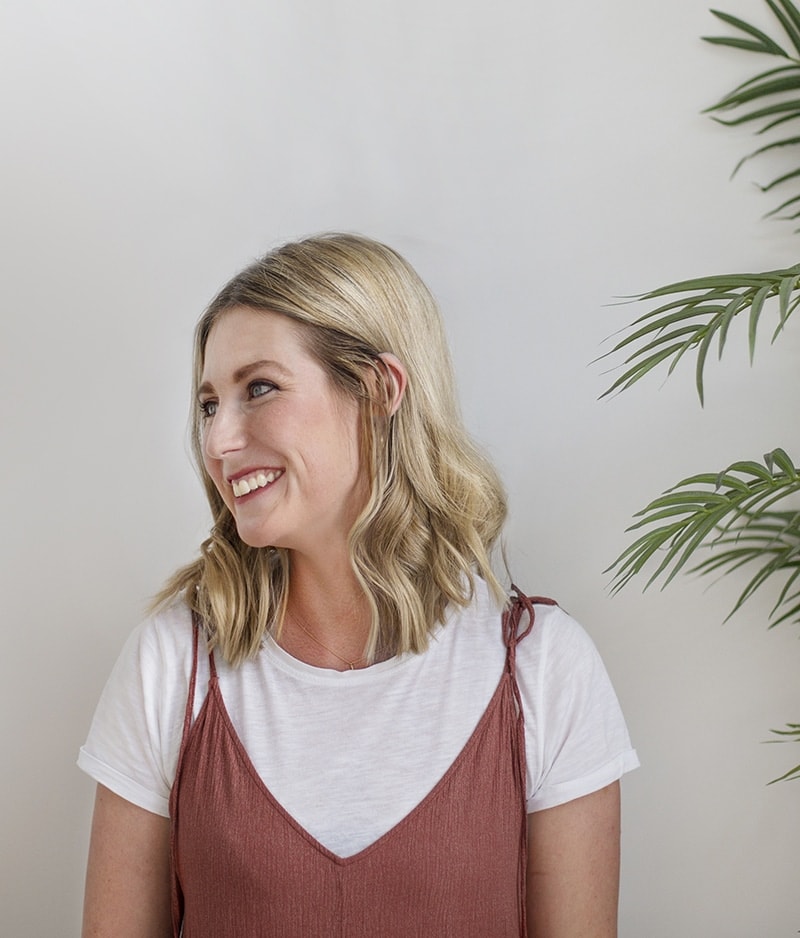 Hi, I'm Teri and welcome to my own creative corner of the internet. I blog about interiors, DIY projects, design inspiration and my general life so stick around have a read and say hi.
Work with Me
The Lovely Drawer is an award winning blog with a loyal audience that has grown over the years. I love working with brands small and large on exciting collaborations that can bring products alive in my own signature aesthetic.