This is a sponsored post in collaboration with Baby Jogger
As you know if you've been following along, I've partnered with Baby Jogger to give two of their buggies a whirand I was particularly intrigued to see how I got on with the City Mini as it's a totally different style to what I've previously experienced. The City Mini 10th Anniversary Edition Pushchair arrived on my doorstep in a surprisingly small box, just reaffirming how surprised I've been at the compact nature of Baby Jogger buggies.
It may sound shallow but I have a keen eye for buggy aesthetic now that I'm a Mum. Obviously we all want a functional buggy that makes life easier but when we're pushing it around day in, day out it's important that it looks smart. I was suitably impressed with the special edition updated look with charcoal fleck fabric and soft brown leather details. It really is a stylish buggy!
This model is a pushchair which means the seat is always front facing and isn't a travel system from newborn like the City Tour Lux, so perfect for a baby around Maggie's age. Having said this the seat still reclines to a near flat position if your little one needs a nap on the go and the weather cover hood unfolds all the way over to block out unwanted light and yet also has a handy air vent so the little one can sleep safely. I found this feature really useful, having been used to less coverage in the past and no air vent. Maggie really is in a protected, dark and cosy cocoon when she needs to sleep out and about. The seat is also very roomy, which is another plus compared to my past experience. Maggie has plenty of space and scope to grow!
The City Mini is the stroller that Baby Jogger are best know for and I'm sure you'll all recognise the signature shape designed to revolutionise Mum's strolling experience dashing in and around the city. I was really interested to see how this pushchair functioned in my area of London and I have to say it was a completely different experience to what I was used to. The first thing I noticed was how amazing the suspension was and the bigger wheels really helped, making it a very smooth ride for the little lady. I can see how this would be great for jogging with and to be honest would fare really well outside of the city. I don't necessarily mean out in the sticks but perhaps in the suburbs, where there's more uneven terrain. I know my Mum in Law voiced how the City Tour Lux was a bit hard for her to navigate along the wooded paths around their house in suburbia when Maggie went to stay. I'm sure this would not be a problem at all for the City Mini with the suspension, large rubber wheels and robust nature of the frame.
I didn't feel I necessary need this kind of durability and suspension in the city where we live as it's all pretty flat and even ground. Instead, it took a bit of getting used to the larger size and width of the back wheels. I'm used to very compact buggies like the City Mini so I'm coming from a more extreme starting point than most, for sure. This pushchair is no bigger than most on the market but I found it was bigger than I would have liked for navigating smaller independent shops and cafes and suddenly wasn't able to fit in our lift with another buggy or as easily in the designated space on the bus. The handle is not adjustable so this meant my feet often scuffed against the bottom of the stroller which may be because I'm on the tall side at 5 ft 8 with most of my body being legs rather than torso (daddy long legs image right there). So if you're shorter / your legs aren't freakishly long for your body size then it's very likely it would all be dandy and fine.
As this is a pushchair rather than a travel system you aren't meant to hang bags on the handle bar which was another shock to the system as I'm used to have a change bag that hangs rather than goes on my back. My suggestion would be to get a backpack with the City Mini as the basket underneath whilst not really small, was a little awkward to get larger things into. One of the real benefits of this stroller is that it folds down so easily and surprisingly compact compared to other ones so limiting what you have underneath means you could make the most of collapsing the stroller when you go on public transport.
So all in all after a while of using the Baby Jogger City Mini with my littlest critic in tow there are definitely positives and negatives, completely dependent on where and how you plan to use it. For us I think a smaller buggy like the City Tour Lux is probably more useful for the area of London we live in and how often I'm on and off buses but this would be great for more suburban areas in and around the city or even in the countryside. It's an incredibly smooth ride and if you don't have a regular need to navigate really small spaces then this is a dream. It looks super chic and feels like it will really last well and it won't take up much space folded in your home as considering we currently have three buggies knocking around our home and this is by far the easiest to store!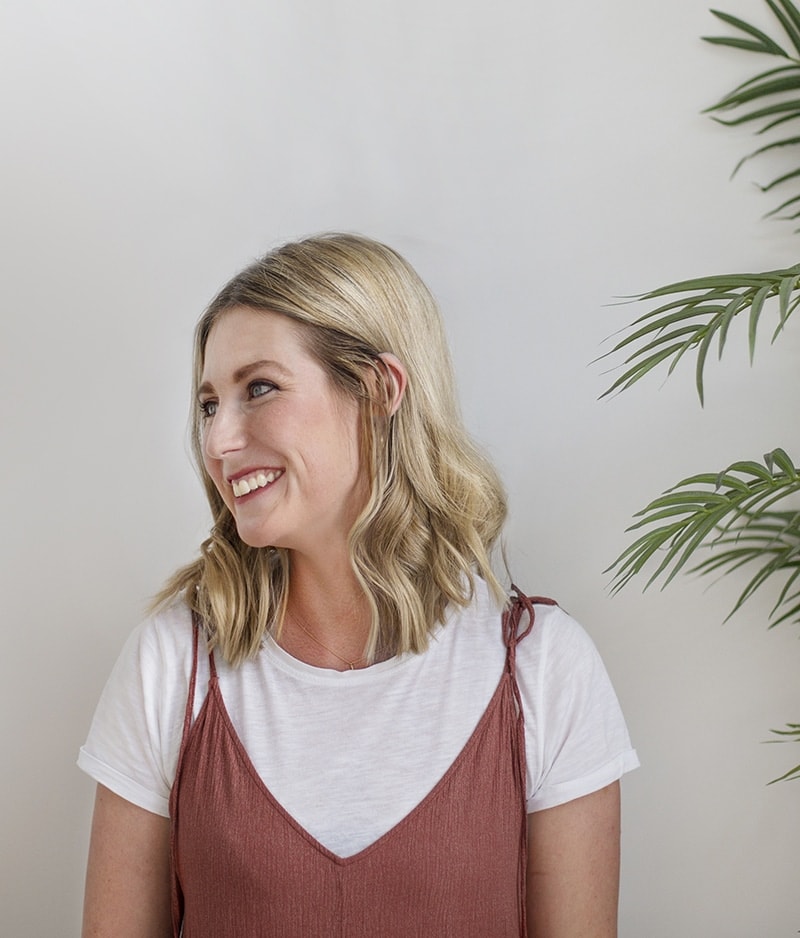 Hi, I'm Teri and welcome to my own creative corner of the internet. I blog about interiors, DIY projects, design inspiration and my general life so stick around have a read and say hi.
Work with Me
The Lovely Drawer is an award winning blog with a loyal audience that has grown over the years. I love working with brands small and large on exciting collaborations that can bring products alive in my own signature aesthetic.