Happy Friday to you all! I hope you have lots of festive fun planned over the weekend. Perhaps you fancy making some tree decorations? Well if you're in the market for some Christmas craft, why not give these tree ornaments a go? They are so simple to make and it also means you get to go on a little twig hunt walk.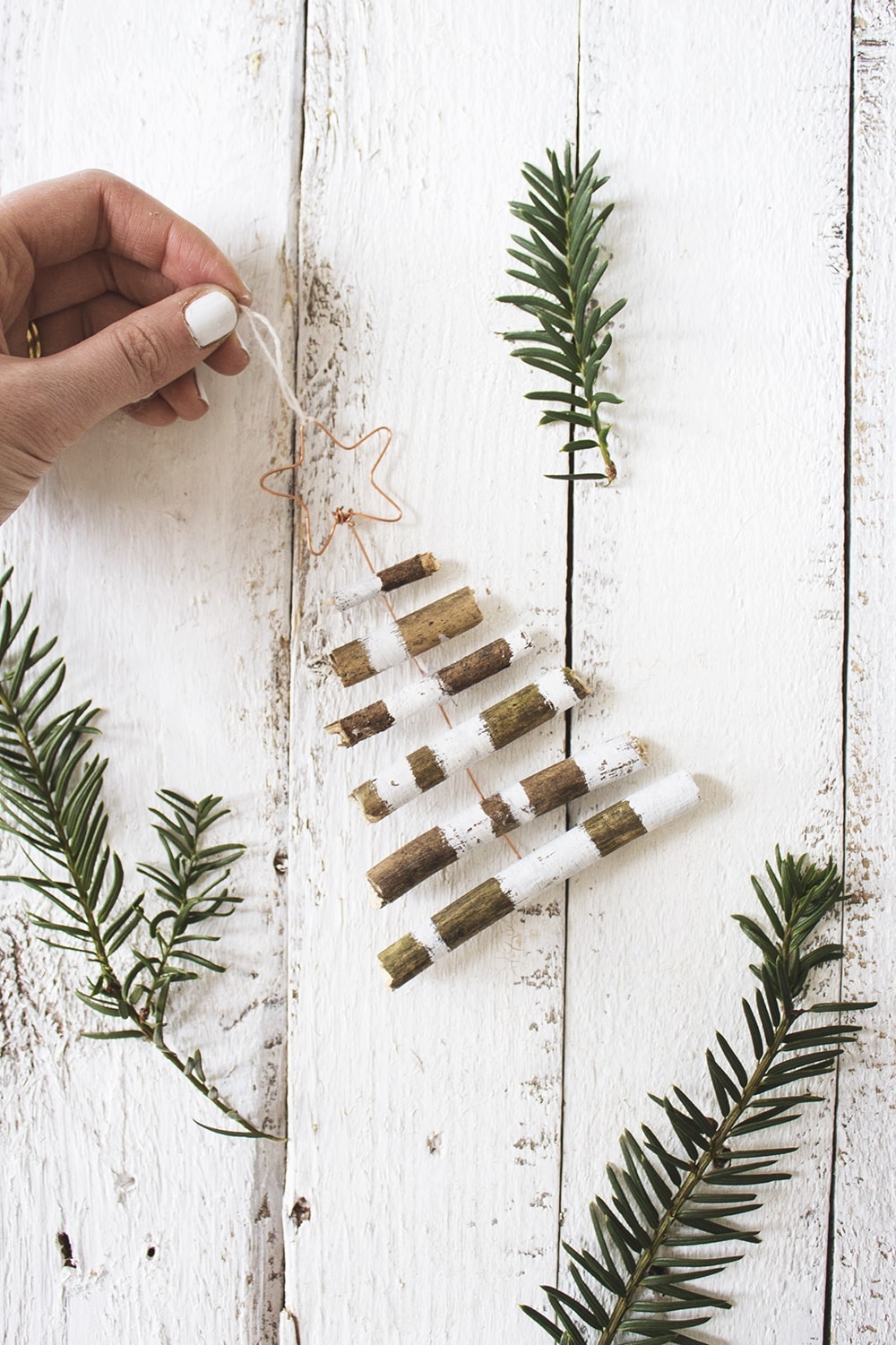 All you need is…
Twigs
White paint
Paint brush
Glue gun or strong all purpose glue
Copper wire
Scissors
Pliers
White cotton
To make…
Cut your twigs into varying lengths to create your Christmas tree shape. I applied a bit of pressure with the scissors and then snapped the twigs.
Then roughly paint white strips on each twig. You really don't need to be neat as it just adds to the affect.
While you wait for the paint to dry you can fashion the star shape out of wire. Kink the wire with your pliers while the wire is straight and then pull round so that the bottom wire ends meet. Twist the ends around each other to secure and adjust the shape if it needs tweaking.
Then cut another strip of wire and wrap one end around the bottom of the star. Heat your glue gun.
Lay the twigs out, front facing down and lay the wire running down the centre, with the star at the top. Secure with dots of hot glue.
To finish off, thread the white cotton through the top of the star and tie at the top. Now you can hang away.
I told you it was easy! Hope you have a go and have a lovely weekend.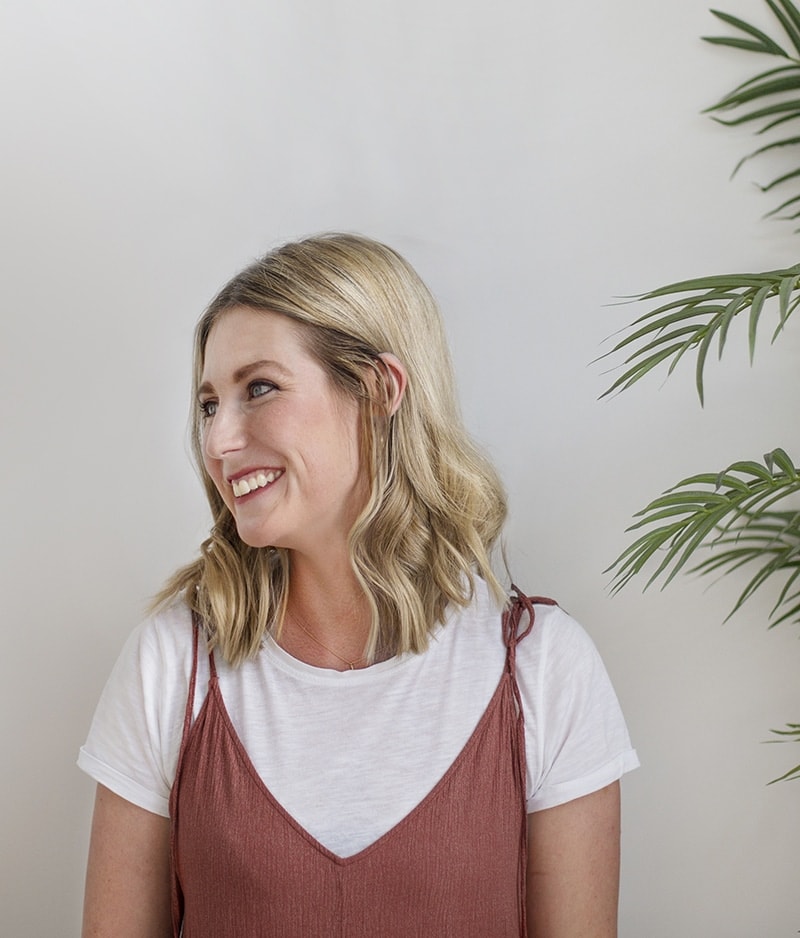 Hi, I'm Teri and welcome to my own creative corner of the internet. I blog about interiors, DIY projects, design inspiration and my general life so stick around have a read and say hi.
Work with Me
The Lovely Drawer is an award winning blog with a loyal audience that has grown over the years. I love working with brands small and large on exciting collaborations that can bring products alive in my own signature aesthetic.