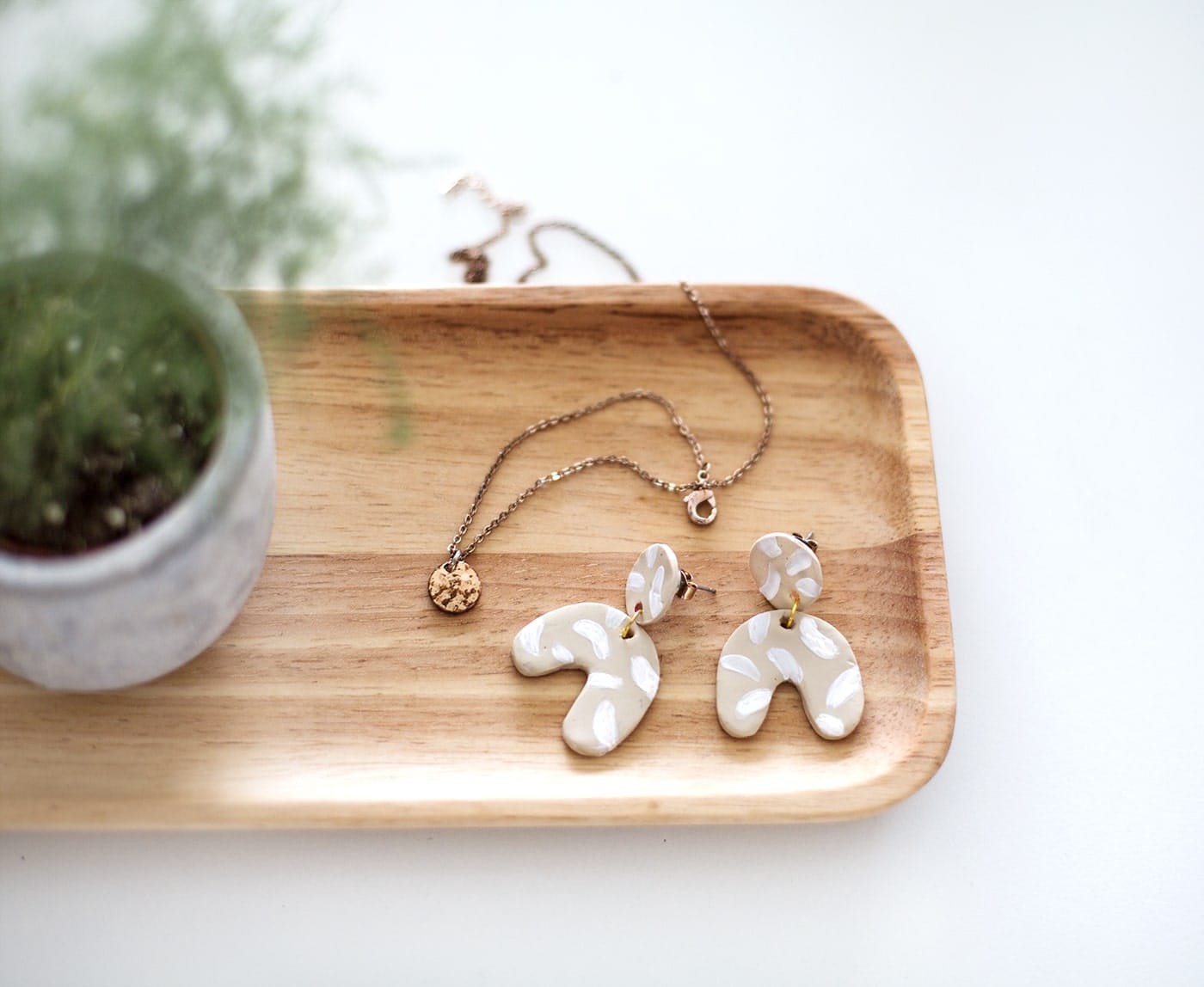 I've brought you a fair few DIY earrings over the last year, partly because they're so easy to make and secondly as we still seem to be riding the statement earring trend. A load of gorgeous abstract clay jewellery has been popping up on my Pinterest feed and I've really been enjoying the imperfect and slightly wonky shapes so here's a simple and inexpensive version for you to make at home. It's not going to be the same quality but you'll certainly be able to make a statement. Keep on reading if you want to find out how. I'm loving speedy DIY projects like this at the moment because when you have a baby, quick makes are the way forward! Nap time activity; sorted!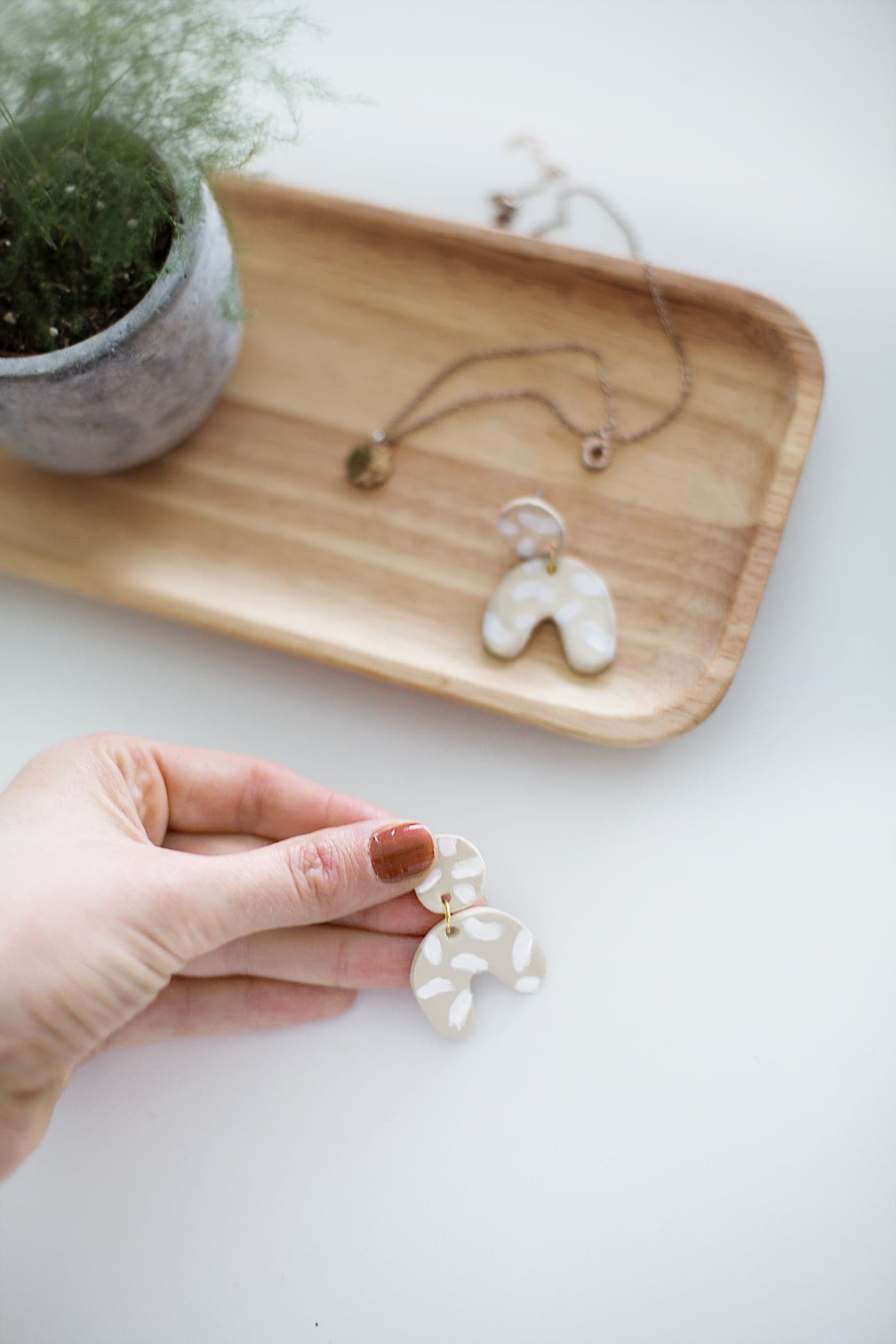 Materials
Beige fimo or other polymer clay (57g)
Scalpel
Rolling pin
Porcelain paint or even normal acrylic in white
2 x jump ring
2 x earring back
Paint brush
Card, pencil and scissors if you want to make a template
Start by taking roughly a quarter of your fimo block.
Then roll in your hands to soften and warm up.
Use a rolling pin to roll the ball out to about 1mm in thickness.
If it helps use your card to draw a template before cutting out your shapes. Lay the template on the fimo and trace around with the scalpel knife.
Transfer this to the pieces onto baking paper and neaten the edges. A slightly wonky shape just adds to the charm with these abstract earrings though. Make a little hole in the bottom of your clay circle and the top of your 'u' shape. Bake in a preheated oven at 110C for 30 minutes.
Once cool you can paint on your brush strokes. Use a dry brush with your paint to keep it spontaneous and if you want to add a second layer to make the white pop then go ahead.
Once dry use the pliers to prize open a jump ring.
Thread it through the holes on either clay piece and close with the pliers. Repeat for the other earring.
Now turn each earring over and find the earring bases. Add a dab of glue onto each one and press face down onto the clay. Once secure and dry you can get wearing!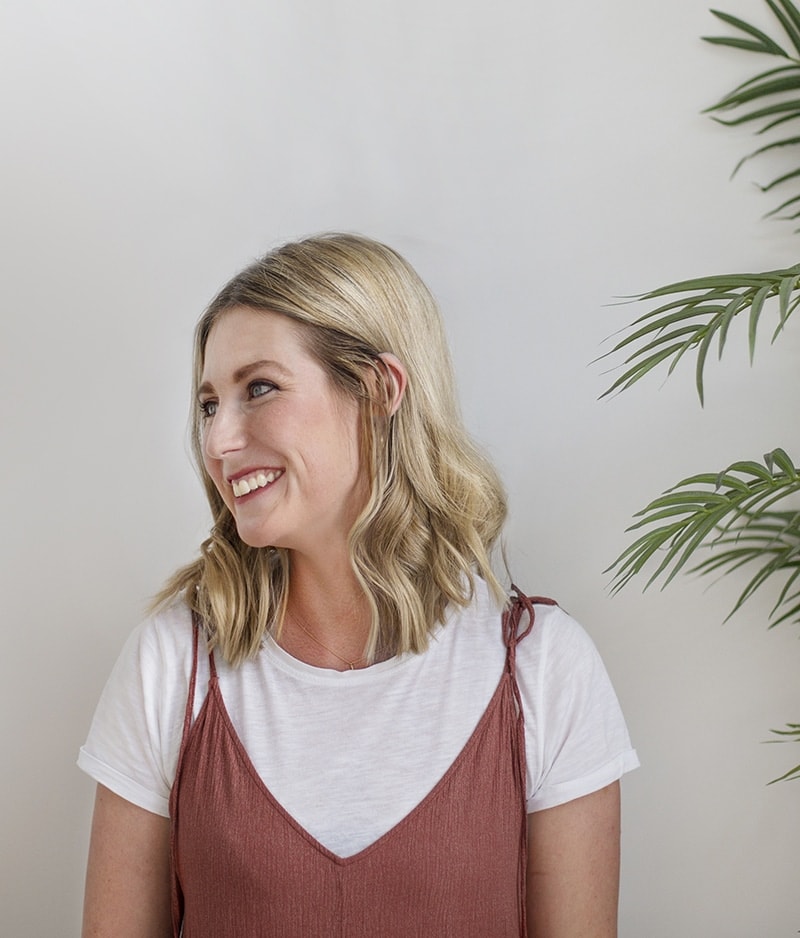 Hi, I'm Teri and welcome to my own creative corner of the internet. I blog about interiors, DIY projects, design inspiration and my general life so stick around have a read and say hi.
Work with Me
The Lovely Drawer is an award winning blog with a loyal audience that has grown over the years. I love working with brands small and large on exciting collaborations that can bring products alive in my own signature aesthetic.