This is a paid advertisement in collaboration with Habitat
When Habitat got in touch with me about their campaign around mental health and wellbeing in the home,I thought it sounded like a really great concept and then lock down hit and suddenly it seemed more relevant than ever! In a day our home became our world whether we liked it or not and you may already be seeing the negative effects of that on your mental state. Whilst totally behind the call to 'stay home, protect the NHS and save lives', my immediate concern was how would my mental health suffer? Having only recently realised / come to terms with the fact that I've suffered from mental health issues all of my adult life I was confronted with a very unsettled feeling. There were so many things I'd been actively doing for years that I knew were for my good but only saw the clear link to how they were a lifeline for my mental state a couple of days before lockdown hit. Nearly all of those activities were outside of the home and all of a sudden deemed out of bounds. I'll admit I was feeling a bit shaky about that, despite loving our home very much.
Thankfully I'm not new to thinking through how to create a positive, uplifting space, when working from home has been such a huge part of my life for the last seven years but my immediate thoughts turned to the one shred of outdoor space we have which is our balcony. We're very fortunate to have any outdoor space at all in London and I'm sure many city dwellers are in a similar boat. Even if what you have is very humble, it's worth making it an area that beckons you out into the open air. There are some days I just don't feel right until I've l been outside, even if that's simply to take the recycling downstairs. Fresh air can have far reaching effects on our daily wellbeing ranging from better frustration tolerance, reduced tension, increased attention and productivity, better sleep, stronger immune system. Well worth a second thought eh?
Our balcony was a sad sight before the Habitat overhaul. I had already given it some TLC a couple of years ago in time for the Summer and whilst it was nice, it didn't last as I just hadn't thought through the practicalities of it all! The chairs I ordered took up most of the balcony on their own and were more for chilling in than eating at. I hadn't attached the balcony screens well at all and I soon came to realise that a potted tree was not going to withstand the elements and neither would the screens with the slightest gust of wind. After two winters the balcony was a wasteland and so lay unused for the whole of last Summer. I knew it was important to think not just about us being out there but also a way to make it more kid-friendly too as that would increase the likely hood of us all using it.
Zeno table and chairs | Bellatrix set of 3 terracotta planters | Malibu cushion | waffle throw | Olmo set of 4 mugs | Ensley grey speckle vase | Loft mandarin and juniper berry candle
I very deliberately picked garden furniture to allow for meals, reading or journalling outside. This solid oak garden table and matching garden chairs are designed to fold away and save space, also giving room for the kids to play. Since the weather has turned so sunny and warm it's been lovely to get us all some much needed vitamin D outside of our once a day outdoor exercise quota and meals or cheeky post-kid-bedtime glasses of wine outside are good for the soul.
We were careful to hunt down more durable options for the balcony screening and opted for an outdoor rug to cover the weather-beaten wood slats. I picked these gorgeous terracotta planters to add some plant life which are heavy enough to prevent anything blowing around. I don't know about you but plants have a really calming influence on me and they tend to soften a space and make it instantly more inviting.
It's good to have some soft furnishings at the ready to make an outside space more comfortable, they don't have to be specifically designed for the outdoors, just items you can take in and out of your home. This statement cushion and comfy throw are great for playing on the floor with the kids or I can wrap the blanket around me if it gets chilly into the evening.
It feels so good to have this little open air sanctuary and an inviting space to keep the door open to when the suns out. I love how it now feels like an extension of home. I've even been doing little snippets of work outside, in fact I'm currently writing this blog post at my outdoor furniture, with the sun on my face! I'm hoping this post will encourage you to make the most of whatever outdoor space you have and use it to clear your mind at a challenging, monotonous and somewhat bleak time. For some tips to help positive mental health within the four walls of your home, Habitat have given six pointers to chew on in their recent post.
'''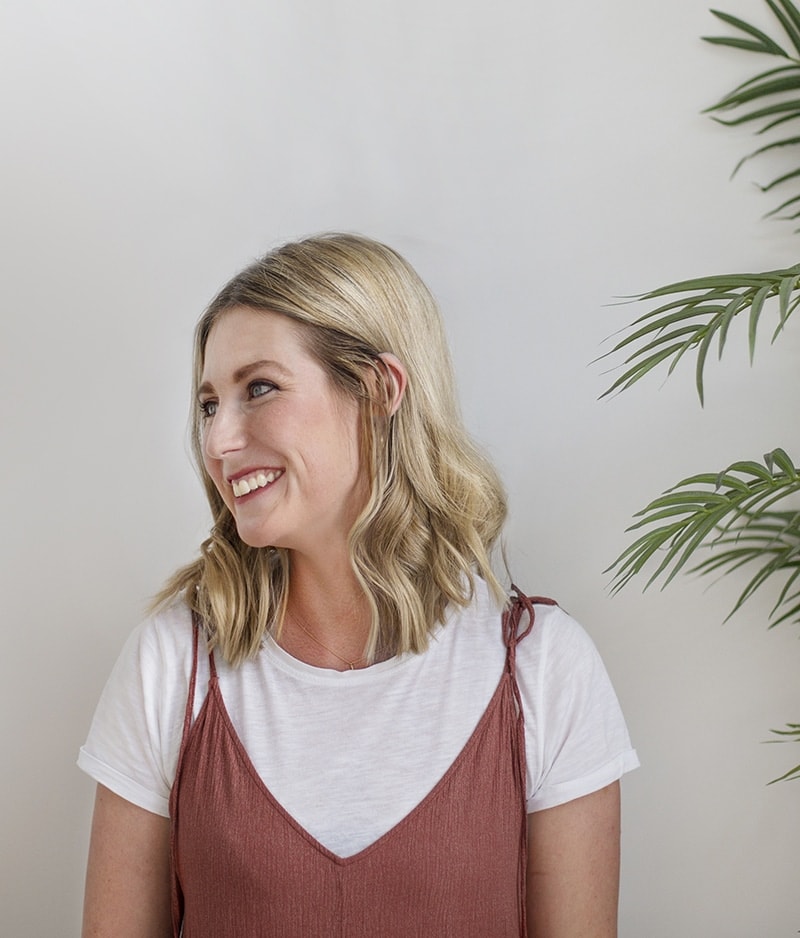 Hi, I'm Teri and welcome to my own creative corner of the internet. I blog about interiors, DIY projects, design inspiration and my general life so stick around have a read and say hi.
Work with Me
The Lovely Drawer is an award winning blog with a loyal audience that has grown over the years. I love working with brands small and large on exciting collaborations that can bring products alive in my own signature aesthetic.