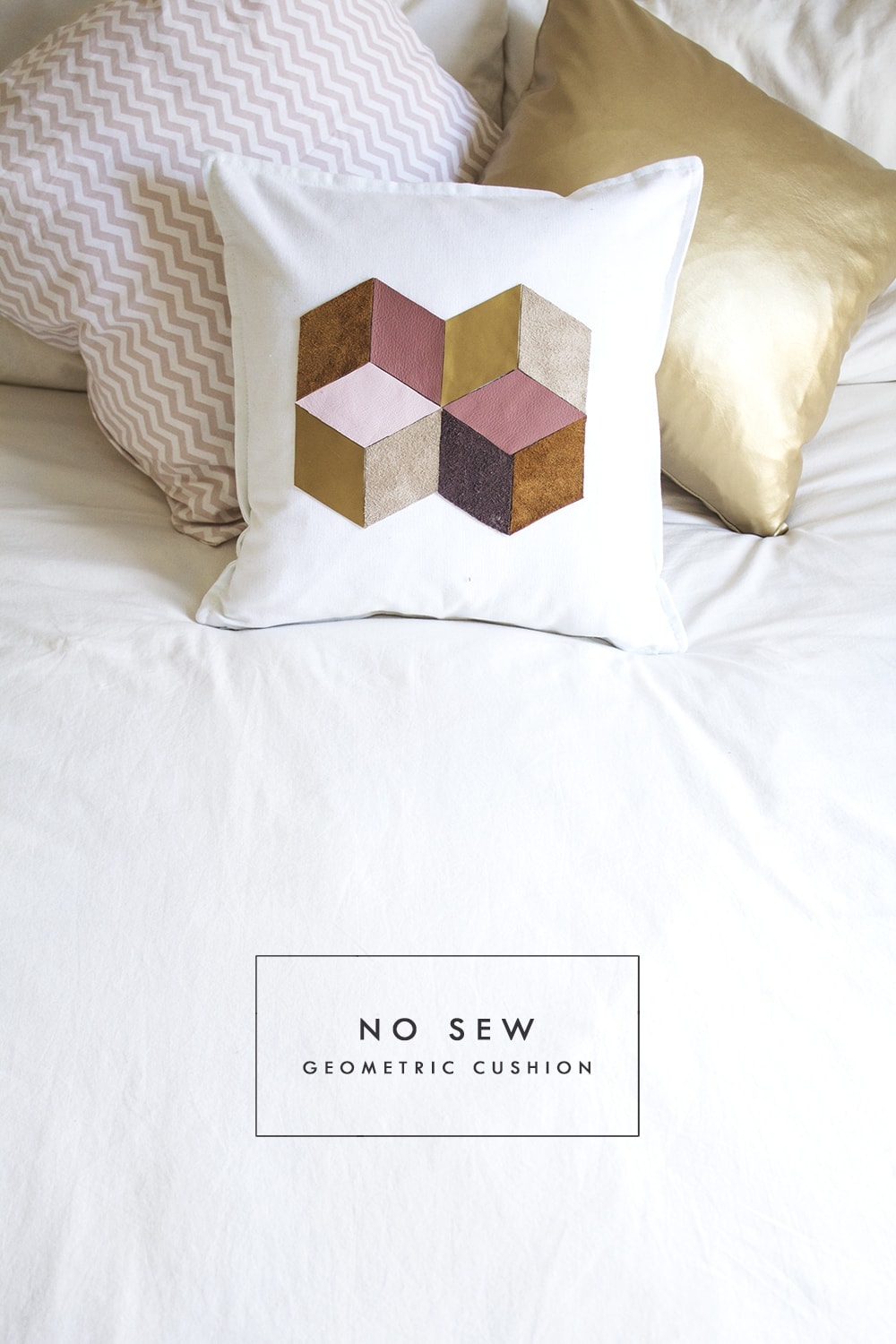 Today spells the last of this weeks 'Affordable Home Tips' in association with Keep Moat. Each day I brought you simple and inexpensive DIY projects to liven up your home, often using things you already have. Today is the simplest of the bunch! This statement cushion doesn't involve any sewing and can be whipped up in less than an half an hour. If you have any plain cushion covers that need a revamp then this is the DIY for you. There's even a free printable template to get you started.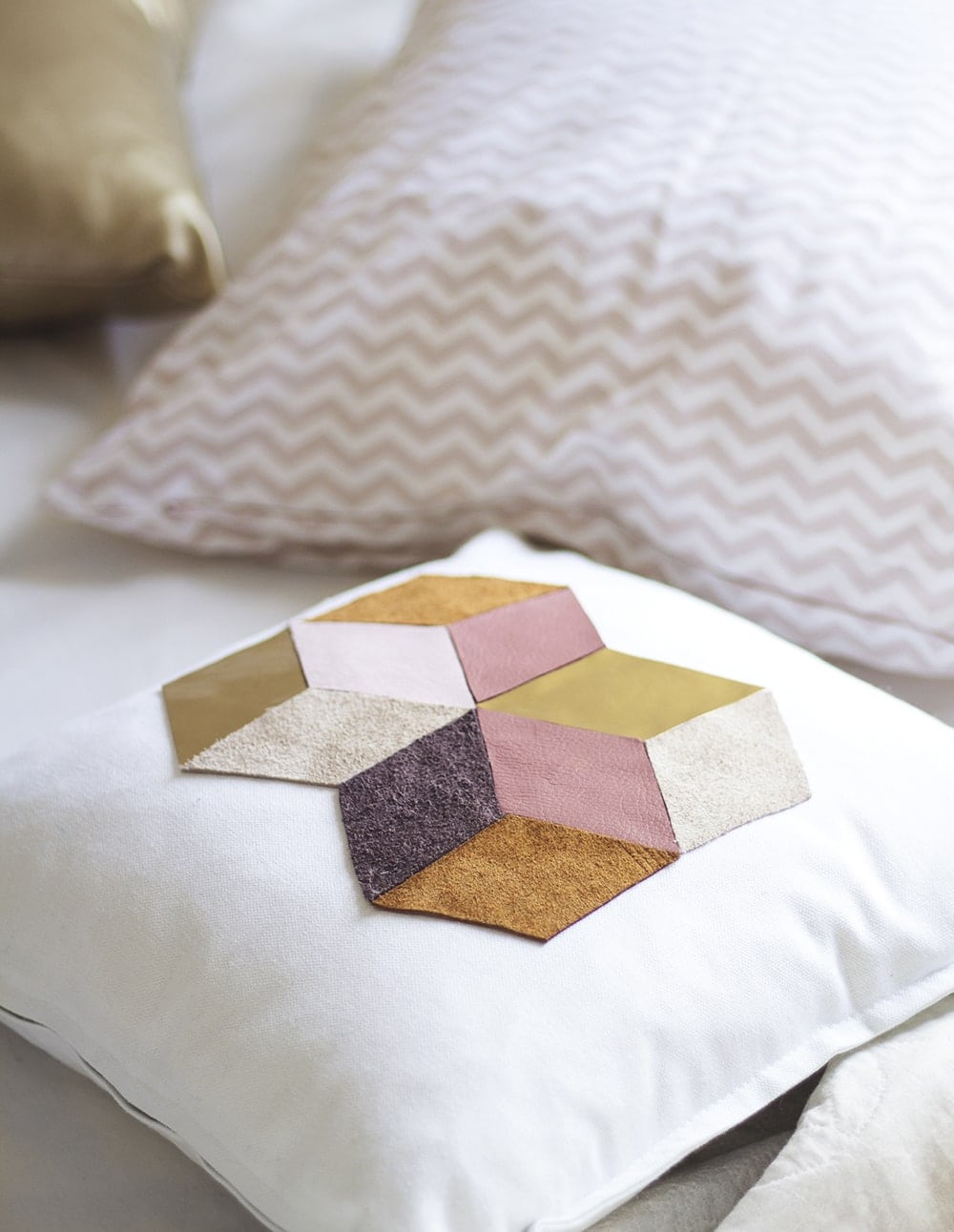 You'll need…
A plain cushion cover (mine is from ikea for a mere pittance)
Scraps of leather or non fraying fabric like PVC. You can get an assortment of leather scraps from ebay.
Pen
Scissors
Free printable template, large or small.
Fabric or all-purpose glue
 To make…
Decide which fabric shades work well together.
Simply print off the template and cut out your shape. Place the template on the back of you fabric and draw around. As every shape is a symmetrical diamond you don't need to worry about drawing it as a mirror image. I did however use the back of some of the scraps as the front facing side to add a lovely suede texture into the mix.
Then cut this out and repeat with the rest until you end up with 10 diamond shapes.
Arrange them as you see in the photos, so that you don't have two of the same colour touching sides. If you want to measure in from each side of the cushion cover to check the design is central then go ahead.
Now just glue each piece into place, making sure each side is lined up really closely with the next. And there you have it! Stuff a cushion inside and you're good to go.
I told you it was easy didn't I? So no excuse, you can get going this weekend. Too keen? You could try so many colour combinations and I really love that gold metallic PVC I used. Thanks for all your lovely comments about this mini series. I've really enjoyed getting my DIY on and more will be coming your way soon.
Thanks to Keep Moat for funding this series of DIY projects. All ideas however are my own.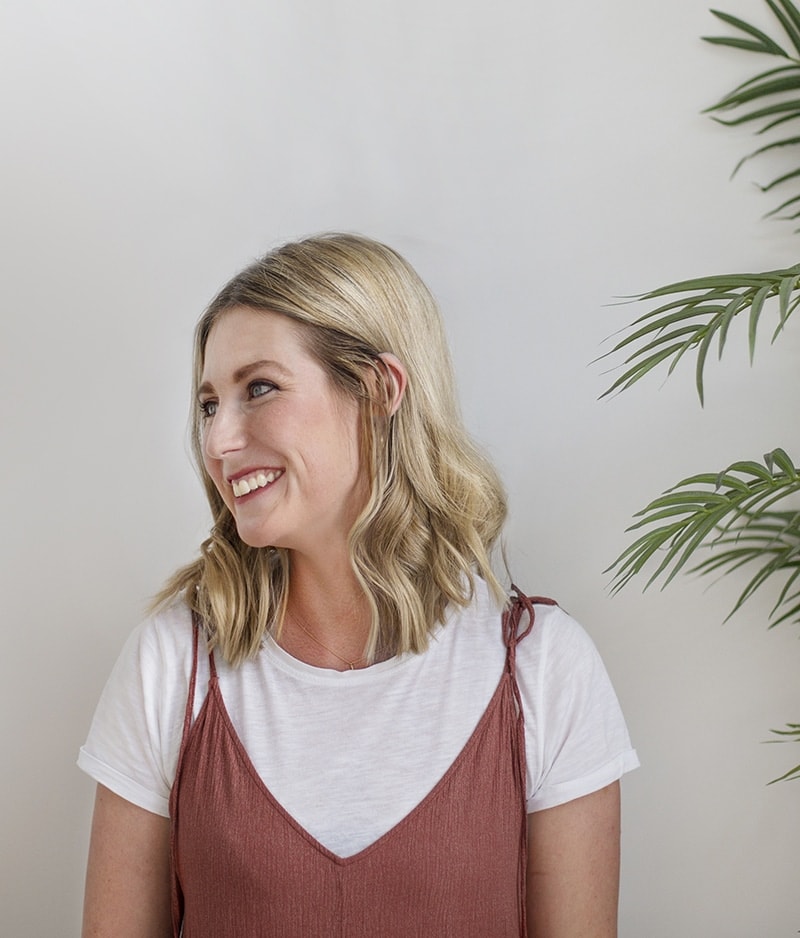 Hi, I'm Teri and welcome to my own creative corner of the internet. I blog about interiors, DIY projects, design inspiration and my general life so stick around have a read and say hi.
Work with Me
The Lovely Drawer is an award winning blog with a loyal audience that has grown over the years. I love working with brands small and large on exciting collaborations that can bring products alive in my own signature aesthetic.