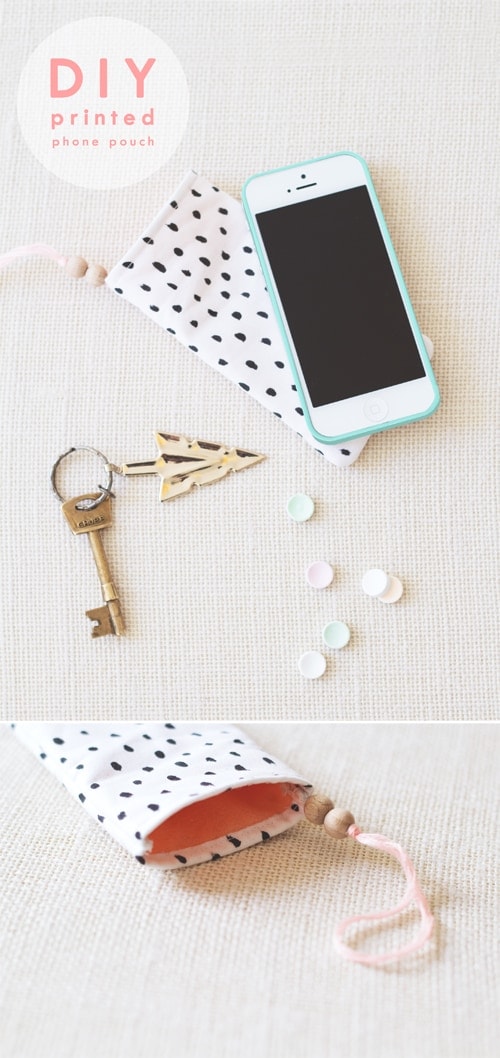 Happy Friday! It's a very happy one for me as it marks the start of my 2 week Christmas break. I haven't taken any leave since my summer holiday so I AM EXCITED! If you too or relishing your newly acquired Christmas break, perhaps you're up for a few holiday projects or even a last minute gift for a friend. This DIY phone pouch is useful and pretty. Now there's a combination you don't get that often. I'm known for smashing up phones and scratching them into an abstract mess in my bag so this is a welcome addition to my life, for sure! A sewing machine would be very handy for this project, unless you're happy to spend a while hand stitching.
You'll need…
To make:
Paint dashes onto your canvas with the fabric paint and allow to dry. Cut two rectangles 3cm bigger than your phone from the felt and then do the same from your spotted fabric but leave an allowance of about 6cm at the top. I doubled up my spotted canvas with a plain canvas layer to give a more solid white. Line all fabric sheets up.
Fold the longer top edge of your spotty fabrics over the felt and iron down to hold in place. Then on a sewing machine with the white thread, stitch a straight line to secure.
Then reverse your sides and pin together, leaving a material allowance around the edge. Check that your phone slots in and out.
Use your sewing machine to follow the pins. Curve the corners as this will make it neater when you finally turn it out.
Trim the excess fabric. Cut a few small slits in the excess around the curved corners.
Turn your pouch out. This may take a bit of manoeuvring.
Thread the tapestry thread through a needle and hand stitch into the corner of your pouch forming a loop.
Thread on the beads, pushing them close to the fabric and then tie a knot in the loop to fix them in place.
And there it is! Happy using or gifting. Tuck all your phones up and keep them safe.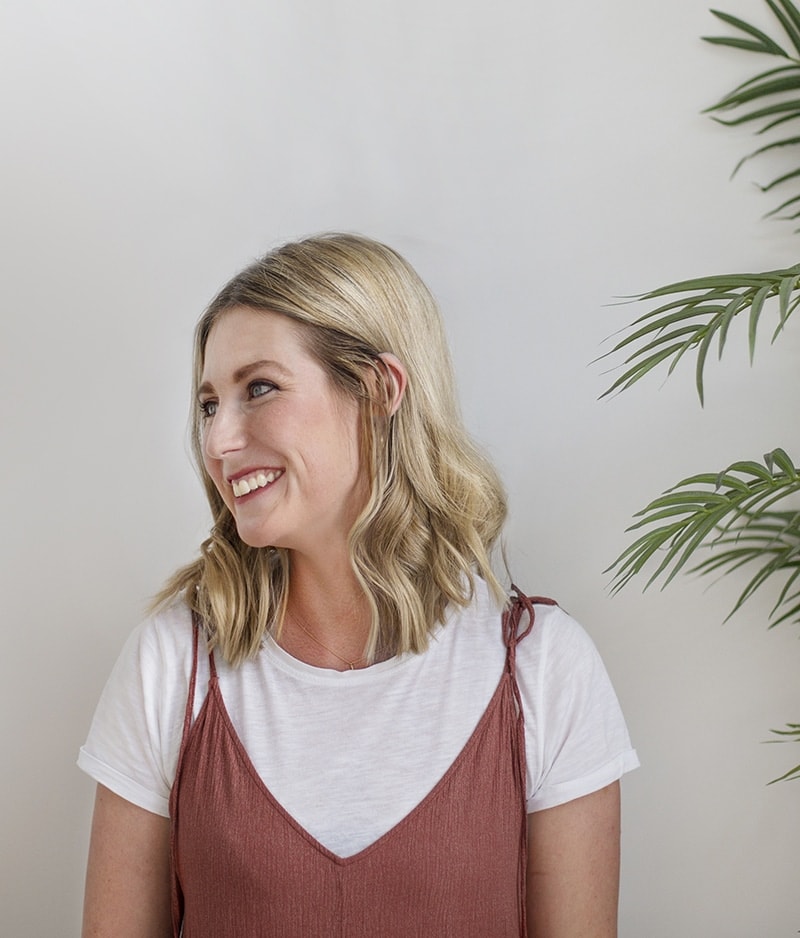 Hi, I'm Teri and welcome to my own creative corner of the internet. I blog about interiors, DIY projects, design inspiration and my general life so stick around have a read and say hi.
Work with Me
The Lovely Drawer is an award winning blog with a loyal audience that has grown over the years. I love working with brands small and large on exciting collaborations that can bring products alive in my own signature aesthetic.