I've chatted about my dietary restrictions on the blog before and for the most part I get along just fine. In all honesty I wouldn't want to eat any other way after nearly a year (bar the occasional pesky fluffy pancake or cinnamon bun craving). Having said that the main thing that will get to me from time to time is the subtle judgement from other people; the judgement that's trying to gage whether I'm following a fad diet on a whim or if it's a desperate attempt to be a food hipster. It can make me upset, particularly as I'm ever apologetic about being a pain when other people need to cook for me, most of the time fully prepared not to eat and just enjoy the social atmosphere at events or offering to make and bring my own meal too. I've just got to be okay with the knowledge that I've done the research and for me it's banished my crippling health woes and really that's all that matters.
Another downside that gets on top of me every now and again is the lack of convenience in my life when it comes to food. 'Mrs Spontaneous' I am not these days. Going out to eat involves extensive research, all my meals at home are cooked from scratch having carefully read the back story of all my ingredients for the most part and I can't just bulk up a sorry-looking meal with beans and grains. There's no grabbing a pizza on the way home on a Saturday night to veg in front of X-Factor with. Neither is there an occasion where I can pop into any of the local shops and nab a little treat dessert to take home. My go to sweet treat is 85% organic chocolate (any lower and it contains soya lecithin, booo) dipped in some pure almond butter. I have to admit, it is delicious but hasn't got the same satisfaction as a proper slice of something decadent.
I came across this dessert a while ago and have been making it ever since. Possibly the initial attraction was that it's made from an abundant number of avocados. They're my absolute fave in the savoury world so why not in the sweet too? They are a fruit after all. The recipe makes a hefty amount and it can so easily be frozen to whip out at a later date. I often slice mine up before I freeze it so I can pull out a slice on said lazy Saturday evening. It's also tip top for entertaining as you can make it in advance and have it ready and chilled. It's gluten, grain and soy free and whilst I can eat dairy and small amounts of refined sugar, it also happens to be free from those too. So it's a win for many tricky eaters out there! There's no baking involved, you just whizz everything up in a blender…my favourite kinds of desserts to make.
INGREDIENTS
The Base
1.5 cups of almonds
1 cup pecans
10 medjool dates
2 tbsp of coconut oil
Pinch of sea salt
The Filling
4 ripe avocados
1 cup coconut oil
1.5 – 2 cups of raw cacoa (depending on how rich you want it)
Pinch of sea salt
1 cup of pure maple syrup or natural honey
Raw cacoa nibs for sprinkling on top
METHOD
Pulse the almonds and pecans in a blender until their roughly chopped. Then add in the pitted dates, 2 tbsp coconut oil and pinch of sea salt and pulse until it starts to stick together to become a sort of dough.
Line a cake tin with greaseproof paper or grease with coconut oil. Press the dough into the base, evenly and then chill in the fridge while you do the next step.
Clean out the blender and now add the avocados, coconut oil, cacoa, salt and maple syrup. Blitz on a high speed making sure it's totally smooth and combined.
Spoon the mixture onto the chilled base, spreading out evenly as you go and finish with a sprinkling of cacoa nibs on top for added bite.
Allow it to firm up in the fridge for a few hours or if you're in a rush then leave in the freezer for an hour to speed things along.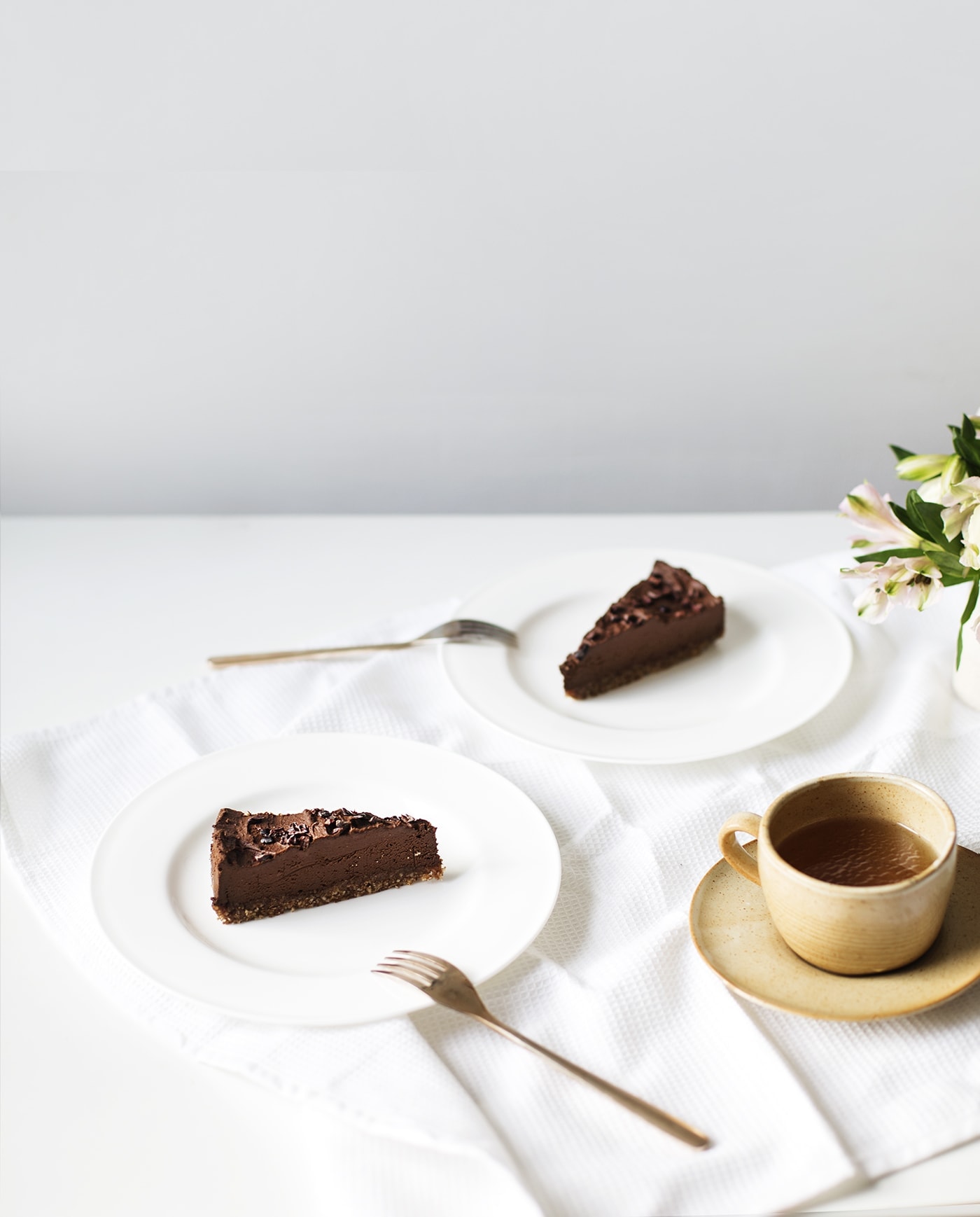 There you go friends! As with everything I seem to produce it's simple to do and I've tried and tested this one on numerous people and they all love it. Nick and I love getting people to guess the secret ingredient each time. Only our South American friends guessed the avocado so far, as apparently they use it a lot in desserts over there. I guess we might not be able to play that game now I've blogged about it right?!
Adapted from this original recipe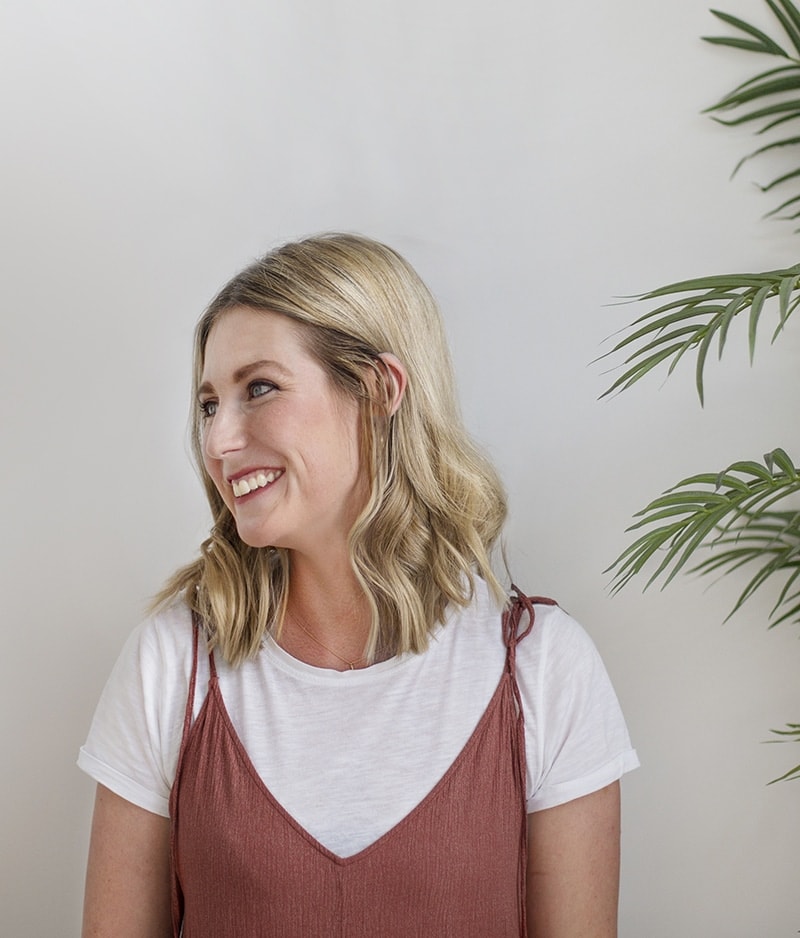 Hi, I'm Teri and welcome to my own creative corner of the internet. I blog about interiors, DIY projects, design inspiration and my general life so stick around have a read and say hi.
Work with Me
The Lovely Drawer is an award winning blog with a loyal audience that has grown over the years. I love working with brands small and large on exciting collaborations that can bring products alive in my own signature aesthetic.