So here's the pretence guys. I'm not a fashion blogger. I'm not trying to be and definitely don't have the camera charisma for it, hence the multiple verging on awkward poses you'll bear witness to. I do however have a real love for fashion and have had a fair few people ask if I would ever do some fashion posts to see inside my wardrobe. I thought it was the kind of thing that would work well with a behind the screen post so here you have it.
The truth is I've always been interested in fashion and for the most part of my younger years, until about 17, I really wanted to be a fashion designer. Much of my manic drawing days growing up, were spent designing outfits with my pencils and crayons until I finally took textiles at GCSE and learnt how to sew (kind of) and started turning my designs into real life pieces. Back then I wasn't into any of this 'ready to wear' lark, finding myself far more drawn to the weird and eccentric world of 'haute couture'. I wanted to tell a whole story with the clothes I designed, very different to my present day style which leans far more into minimal and understated than crazy silhouettes and vibrant colours.
I even continued along this route on my BTEC diploma but when it came to applying to Universities, my tutor told  me I wasn't cut out for fashion. Why? Basically because I wasn't enough of a 'bitch'. At the time this confused me, despite it being mostly a compliment. Even so, heeding the advice I went down a textiles and surface pattern route instead. It was later on that I understood what my tutor had meant. I was friends and lived with many a fashion student at uni and I loved them all but they were undoubtedly tougher than me, definitely more thick skinned, ready to compete and realistically they had to by the sounds of their tough nosed tutors, putting them through their paces. I think it would have been a rude awakening for me and I can't imagine I would have come out the other side victorious. Besides the character element, I've always struggled with precision. This was revealed to me loud and clear even when I had previously done some work experience at a bridal shop. Some of the time I was organising samples but mostly I was taught how to pattern cut and I can safely say I'm just not about that life! I want to spontaneously create things without having to think in depth about the mathematics of it fitting together and it terrifies me that 1cm too big or too small can make a whole garment an epic fail. One of my best friend's went on to do fashion and she was creative and yet incredibly precise. Sitting next to her at college probably should have been giving me the red light earlier on, that I wasn't made for fashion design.
My course route was without a shadow of a doubt the right choice and it was even obvious within my time at uni that I was constantly leaning towards surface design for interiors rather than fashion. That love for interiors has just grown and grown, which is why that's what you'll hear me talking about in this space and those are the blogs and publications I love to read most. Having said that my enjoyment of fashion hasn't gone away and whilst I don't have the cash to indulge in it as much as I would like, I still enjoy the way you can express your style through it, in the same way I do with interiors.
Look 1 : Fine pleated strap black dress from Pull & Bear | Striped roll neck from Newlook | Grey long line cardigan from H&M | Watch from Cluse | Addidas Allstars from Addidas | Charcoal suedette shopper from Boohoo
Look 2: Grey marl ribbed top and leather look pinafore from Primark | Necklace from H&M | Chunky patent leather boots from Office
My fashion style has grown and evolved in a similar way to my interior style. Thinking back to university I was a lover of prints, particularly floral patterns. That wouldn't have been hard to gauge from my bedroom at the time even without seeing my wardrobe. Now I love simplicity. If there's pattern in there then it has to blend into the background and it probably won't surprise you that 80% of my wardrobe is monochrome. I don't know what it is but I can't deal with too much colour. It's the kind of thing I appreciate on other people and love to use in my designs but feel incredibly conscious when it's hanging on me. I just know I always feel great in black, grey or white! You just can't go wrong eh?! Summer makes me marginally more daring but I still gravitate toward minimal and chic. I love buying basics that are versatile rather than statement pieces. Oh how I've changed! I also love baggy clothes and I have done for about ten years now. I literally couldn't tell you the last time I bought something fitted!! I love the look and the comfort, as well as it helping out my proportions, as I have very long legs. This means I constantly end up in maternity sections by accident, eyeing up a dress that's the size of a tent until I read the enormous sign above me and notice all the mannequins have bumps. I've even toyed with the question 'Is it acceptable to make the purchase from this section?…No one would know'.
Believe it or not, despite working from home I do get dressed like a normal human being each day. Aside from the fact I'm usually off out to post orders or the like at some point in the day, I actually don't feel very motivated to work when I'm in my pyjamas. So some people probably think I could get away with a streamlined wardrobe consisting of some weekend outfits but I'm not 'that gal'. Sorry to ruin the working from home dream.
Aviator jacket, pale blue jumper and checked trousers from Primark | loafers from New Look | Choker homemade | Horn necklace from H&M
Cold shoulder dress from New Look | Pom pom bag from Boohoo | Boots from Topshop
Coat from a charity shop | Pink jumper and checked trousers from Primark | Addidas Allstars from Addidas | Pom pom bag from Boohoo
I'm not going to pretend I shop anywhere posh because I don't. I'm always on the hunt for a bargain and mainly make good use of the perfect spacing between my birthday and Christmas to stock my hangers. My birthday falls exactly half way through the year, perfect for the birthday money to go further in those mid season Summer sales and the same works at Christmas too. I buy a lot of things on sale or from charity shops which I'm sure is a lot of people's worst nightmares (I can see the grimaces now) but need's must and all that being said, I quite enjoy the challenge.
Leather jacket from Zara | Shirt from New Look | Trousers from Uni Qlo (cut myself) | Metallic boots from Primark
Forest green T-shirt and slouchy black knit cardigan from H&M | Jeans from H&M but cut myself | Necklace homemade | White rucksack from and loafers from New Look
Coat from H&M | Bucket bag from Boohoo | Striped funnel neck top from Pull & Bear | Light wash jeans (cut myself) from New Look | Boots from Topshop
Coat from a charity shop | Scarf and cord cross over skirt from H&M | Suedette shopper and necklace from Boohoo | Grey jumper from Primark | Loafers from New Look
Most worn item
It would have to be my brown oversized coat I found in a charity shop. It's literally oversized because it's the wrong size for me (lols) but I've worn it so much for the last three or so years as it goes with everything! I think it cost £15.00 and there I was questioning if I should get it or not in the shop for about 20 minutes.
Current favourite item
I love my newest black bag to join the party. I got it in the January sales (no surprise) from Pull and Bear and fell in love with it simply because it had a pom pom on top. I've since also realised it's the perfect size for everyday use and it can be dressed up and down easily which is a bonus.
Most comfy item
The one thing I try to spend a bit more money on, are shoes. I still don't always stick to that but it does make a real difference to have decent quality footwear that don't rub your feet to death and let rainwater in. Kind of crucial, right? Anyway I had some unbranded versions of my Adidas Superstars which within a handful of wears left my feet sopping in the rain. So I had no choice but to go and get the real deal and whilst they're a bit cliche now, I still love them and feel like I'm walking on air each time I put them on.
Jewellery style
I definitely had my time of statement necklaces and bulky 'grab your attention rings' but these days I'm all about fine jewellery. I would would refer layering up some simple necklaces than one big piece. I've actually gotten back into wearing into earrings from time to time too, that is when I'd essentially re-pierced my ears after such a long break!
So I hope you enjoyed this Behind The Screen post, even though it was a bit different to usual. Please forgive the goofy shots of me modelling my outfits, these were the best of the bunch. Boy was I glad to get back behind the camera when we were done! It makes me admire all you fashion bloggers out there. I guess you get used to it but still!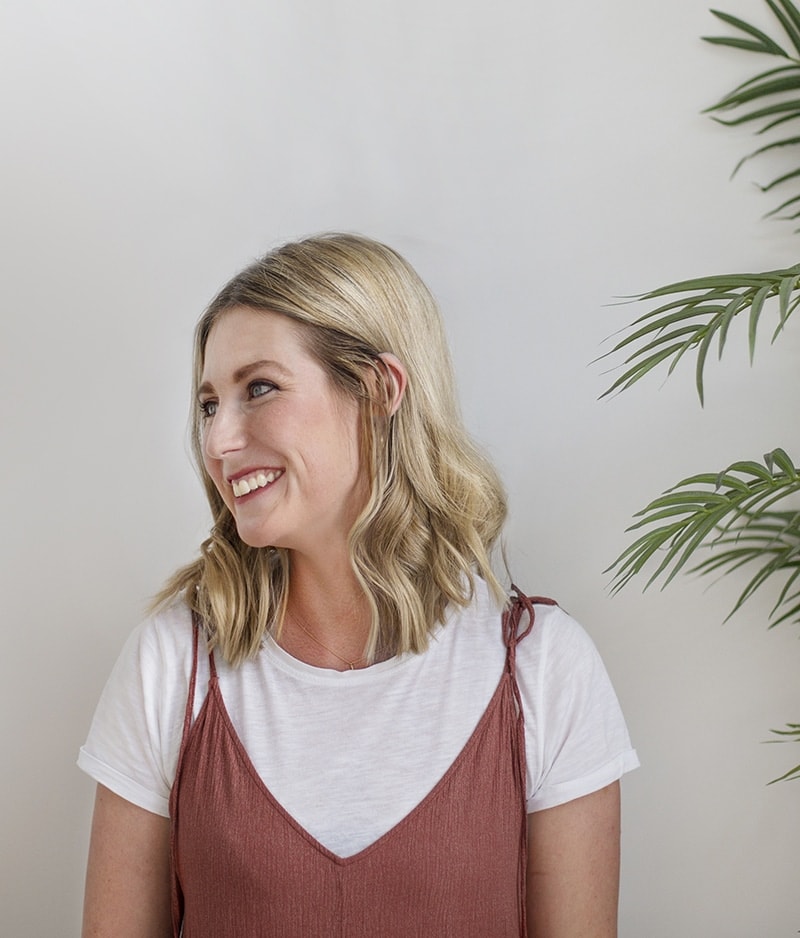 Hi, I'm Teri and welcome to my own creative corner of the internet. I blog about interiors, DIY projects, design inspiration and my general life so stick around have a read and say hi.
Work with Me
The Lovely Drawer is an award winning blog with a loyal audience that has grown over the years. I love working with brands small and large on exciting collaborations that can bring products alive in my own signature aesthetic.