I love the time between Christmas and New Year, where life is slow and without the 'to do' lists and usual routines, there's space to ponder the year that's just flown by. I think it's so important to give thanks and at the same time take stock for the upcoming year. Me and my husband aways make the point of spending some of New Years Eve day looking back on the year. We dig out the prayers we wrote down at the same point in the previous year and get to praise God for so many answered as well as think through how we'd like to grow and the things we'd love to see happen for the coming year. It reminds us how faithful God has been and whilst hard work counts for something, it's all made possible by him!
It's been an amazing year for The Lovely Drawer and I continue to be blown away by the new directions it's taken me and the opportunities I've had come my way. Thank you so much to all of you lovely people that have ordered from my online shops or commissioned me for projects, as well as all of you bloggers and creatives that have kept on inspiring me and swapped advise and empathy. The road has been hard but I'm so thankful to love what I do and still get find myself in disbelief explaining I'm a small business owner when people ask. Me? Really?! I don't think anyone who knows me saw that coming. I'm actually earning a decent living doing me dream job! Whilst it's tons harder than my 'not so' dream jobs but I couldn't care less.
My blog has grown so much this year and weirdly that's without me being particularly aware of how much! I'm not one to fixate on my figures. Perhaps it's a self protective thing because I don't want to get obsessive about that or perhaps it's because that's not why I'm blogging in the first place, who knows. When updating my media pack the other day I found on old version from this time last year and got a shock to see the growth in a year! Goggle eyes and numerous fist pumps to follow. It was even lovelier to learn that my top traffic source is now direct. Thanks to all of you that tune in to my posts and keep on returning for more. It's amazing to see so many jump onboard with the content and particularly those of you that try my DIY projects and use my freebies.
I'm not actually the biggest goal setter but here's some from 2015 that I feel are noteworthy and cause for a little old celebration…
In April I managed to match the pay from my previous company, one year on from quitting my job. That's continued to be the case and more ever since! Wahoo, my own sustainable business!
From Summer I was in the lovely and hard position of having to turn work down for the first time. This meant learning my limits and how to prioritise, eek. I'm definitely still learning by the way.
My blog traffic more than tripled in the last year on all counts. I didn't see that one coming but I'm happy to be amazed and open mouthed.
I won an award, yay! I was honoured to win an Amara Award for DIY and craft blogger of the year. I was amazed even to be shortlisted let alone be called up on stage.
I invested in a new camera which is something I'd been wanting for a while and perhaps you can be the judges but I feel it's pushed my photography forward.
I became a Sugar & Cloth DIY contributor. I've genuinely been in love with Ashley's blog since pretty much the start and even considered applying the first time she asked for contributor submissions but couldn't see how it would work with my then 9-5 in house job. It was a little dream come true when I was asked onboard the second time and have loved working with the team.
I faced my fears of public speaking. How did this crazy turn of events happen?…I started teaching. This was a real turn up for the books for 2015 and I'm so glad the opportunity came my way to teach brush lettering. At first I was really nervous about the whole idea but I decided to dive head first in and face my fears. The great thing is that now it's absolutely fine. I don't get nervous before classes, I love it! I even spoke on branding at Brit Mums earlier in the year just to shake out any last remaining nerves.
I grew the wedding stationery stream of my business, something I had really wanted to focus more of my time on in the previous year and I feel that being decisive about that has really paid off.
I organised my first large scale blog campaign collaborating with the fabulous West Elm and 11 talented bloggers. I'm generally not that organised when it comes to planning out my blog schedule and definitely not great at thinking ahead to Christmas in the sunny depths of August but I managed to dream up an idea and see it through to completion. I was so happy with the results of The 12 Styled Days of Christmas, with help from all of the above.
It's also been a really tough year on the health side of things. Looking at that list above it can really only be by God's kind grace that I managed to hit any of those goals with the state of my body. For nearly 18 months, I had a some really bad stomach issues that were worsening with each month that went by. I won't go into all the gory details as I wish that I didn't even know them but at it's worst I was throwing up and glued to the toilet every 4 days. I'd never experience sickness like it and it brought my whole body into disarray with all over aches and heaviness. At best I felt in a state of nausea throughout most of the day. On the really bad days I couldn't work and I hated cancelling things, becoming 'that flaky person'. I went to the doctors countless times over the year, had numerous tests, was referred to a nutritionist and then a gastroenterologist, after pushing hard and maybe more than a few tears to boot. It got to the stage where I was waiting for the next bout of severe illness and feeling crummy became the norm I was dreaming of in those more extreme times. After anti-nausea tablets, quitting dairy for 2 months, extensive food diaries, probiotics, prebiotics, an endoscopy, horrific colonoscopy and a constant battle against being palmed off with the IBS label, I finally took matters into my own hands.
I started reading up on nutrition and digestion and listening to many eye opening podcasts, realising that I needed to at least try giving up gluten. My doctor had said my initial blood tests had come back negative for any gluten issues but I've since found out how unreliable those blood tests are for gluten. I wish I could remember the percentage but I've heard it first hand from many friends who suffered at because of the unreliability of the test. I cut out gluten and within 2 days I felt better and within a week I felt amazing. I also cut beans and pulses and all grains out of my diet (essentially paleo) to aid with healing my poor abused gut and I haven't had a symptom since. Nearly 6 weeks going strong and it's like living a dream. Before this I can't even remember eating a meal and my only feeling afterwards being no more hunger. I at the very least used to be uncomfortably bloated and even besides my tummy, the horrible hungover style head fog I used to have on a regular basis has disappeared. I've been researching foods that are healing for my body and drinking a lot more water to help the process. I also made the decision to go gluten free naturally where possible, eating real food rather than the over processed stuff you find in the 'free from' isle in the supermarket. It's a bit silly that after such extreme symptoms, it's something so simple that could have been avoided a long time ago. I'm over the moon about being well and feel it's actually the best possible way to have ended the year on a massive high!!
Here's to more health and even more business growth in 2016! Look out for my shiny new website that's been in the making for a shameful five months (that's what happens when things get busy). I'll be rolling it out soon… Happy New Year every one!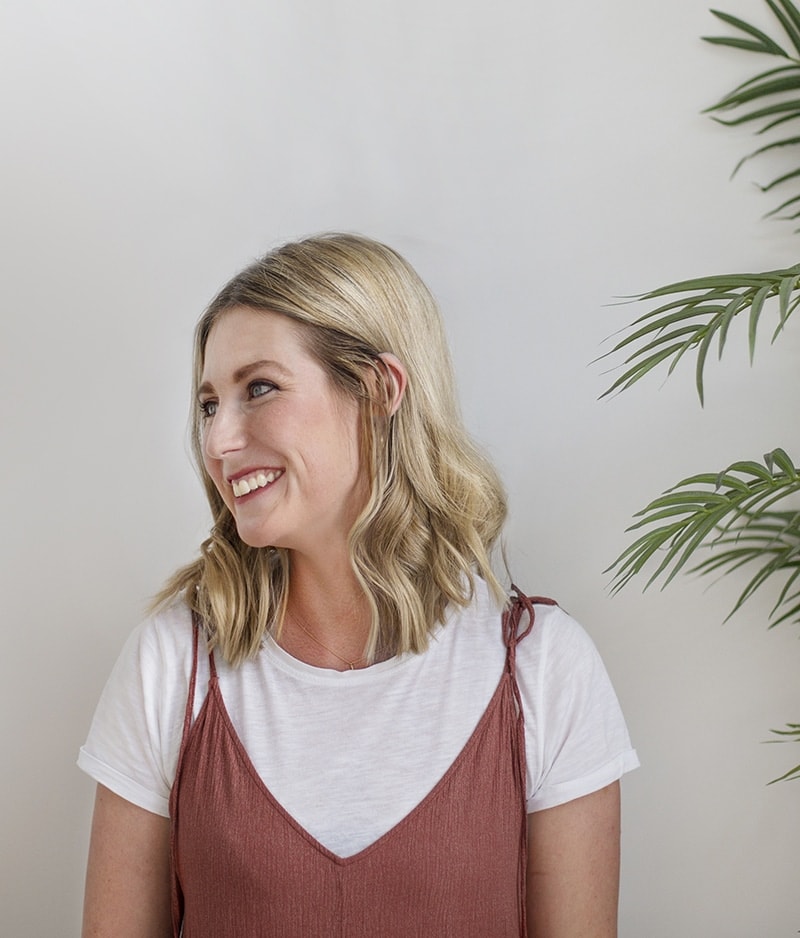 Hi, I'm Teri and welcome to my own creative corner of the internet. I blog about interiors, DIY projects, design inspiration and my general life so stick around have a read and say hi.
Work with Me
The Lovely Drawer is an award winning blog with a loyal audience that has grown over the years. I love working with brands small and large on exciting collaborations that can bring products alive in my own signature aesthetic.