You may have noticed a gaping hole in my posts of late. I've had this post ready to go for over two weeks but decided to hold off pressing publish as it seemed kind of out of place and a bit light hearted for my current life events. Having said that some of these fun things to do in London won't be around forever if any of you fancied giving them a go this summer.
I recently had my 29th Birthday but with much busyness either side we postponed my celebrations until the following Friday and what better way to mark it than a day of fun in London with the Husband. Sometimes I forget to appreciate having so much on our doorstep so I decided to tick off a few of the things I've had on my 'must do' list. The first was Good & Proper Tea. I was so pumped to take a Friday off to finally score a visit. It's currently only open Monday to Friday which has made it tricky to get there thus far. It's basically ideal because as much as I love hanging out in independent coffee shops, I don't actually drink coffee. My body gives it a big thumbs down, sadly but tea on the other hand…well I do love myself some delicious loose leaf tea! They take it very seriously in this joint with amazing brewing contraptions and a vast array to choose from (almost too much choice). The interiors are ever so lovely and they're known for their square crumpets that accompany your brew. Gluten free me didn't partake but Nick got to enjoy one with his Yunaan.
After that we headed to the Hemsley & Hemsley pop up in Selfridges with the hope of being able to eat most of the grub on the menu. It's tricky eating out with my dietary requirements but these ladies are onboard with nearly all of them. Their space had beautiful interiors to match the beautifully presented food and I was very excited to see grain free, soy free cakes looking mighty fine right in front of me. The odds of me being able to eat dessert when out are always very slim unless it's a fruit salad which lets be honest, doesn't get anyone salivating much. I had the salmon burger in a hemp seed bun with spicy slaw and was even presented with a surprise hot sauce to go with, on the house. It was very tasty with ladles of flavour and whilst the bun obviously didn't have the delightfully springy texture of bread, as grain free baked goods go it was very nice indeed. Not heavy like a rock and not so crumbly you can't begin to transport it to your mouth. Just because I could, I had a big ol' slice of carrot cake with yoghurt icing for dessert. Nick promised me he'd share some but he made a poor attempt after his hearty crumpets not so long before. I therefore was absolutely stuffed but it was well worth it!
Rolling out of Selfridges we headed East and stopped by The Basics Store which had been on my radar for a while, cooing over all the pretty things on Instagram. This small but perfectly formed paradise was a feast for the eyes. Minimal curation at its finest, whether you're after indie journals, stationery, cacti planters, chic clothing, jewellery or patterned rugs. I wanted to have the dollar to take it all home with me!
We'd booked a late afternoon session at Junkyard Crazy Golf in the Truman Brewery. It's come to the East for the whole of Summer and gives you three courses to choose from, all fashioned from random bits of junk. It's a bit pricey considering it doesn't consist of that many holes but I would still say worth doing. There's also music, a bar and street food to complete your East London experience as well as plastic flamingos, slides, a random bath tub and UV lights. By some absolute miracle I managed to win against Mr Muncey. With my poor hand eye coordination who knows how that happened but I totally whipped him!  
Evening sunshine sent us straight back to Shepherd's Bush to try Pergola On The Roof which is nestled on the old BBC building rooftop and is full to the brim with street food and cocktails. It opens at 6pm on weekdays, so if you haven't booked then make sure you come early. If you have a gang of 6 or more however, then you can reserve a table or booth in advance. The views of West London are impressive on a clear evening, with Summery tunes filling the air and floral creepers draped from the beams. Whilst much of it is covered I would save this for at least a dry evening to get the most out of it but then again you might be more of a trooper than I am. I settled on a delicious dinner from Rabbit, sister restaurant to The Shed. Just with that little nugget of info I knew it would be super tasty. They use fresh farmed and foraged seasonal ingredients so it's all the good stuff and with so many yummy flavour combinations it's hard to settle on one anything. I went for the Sussex beef steak, paprika aubergine, cucumber yoghurt and rocket pesto. Nick grabbed a Patty & Bun burger mountain to offset mine of course. We'd love to book a booth there some time and hang out with a group of friends on a sunny afternoon. Make sure you get there before the end of August pals!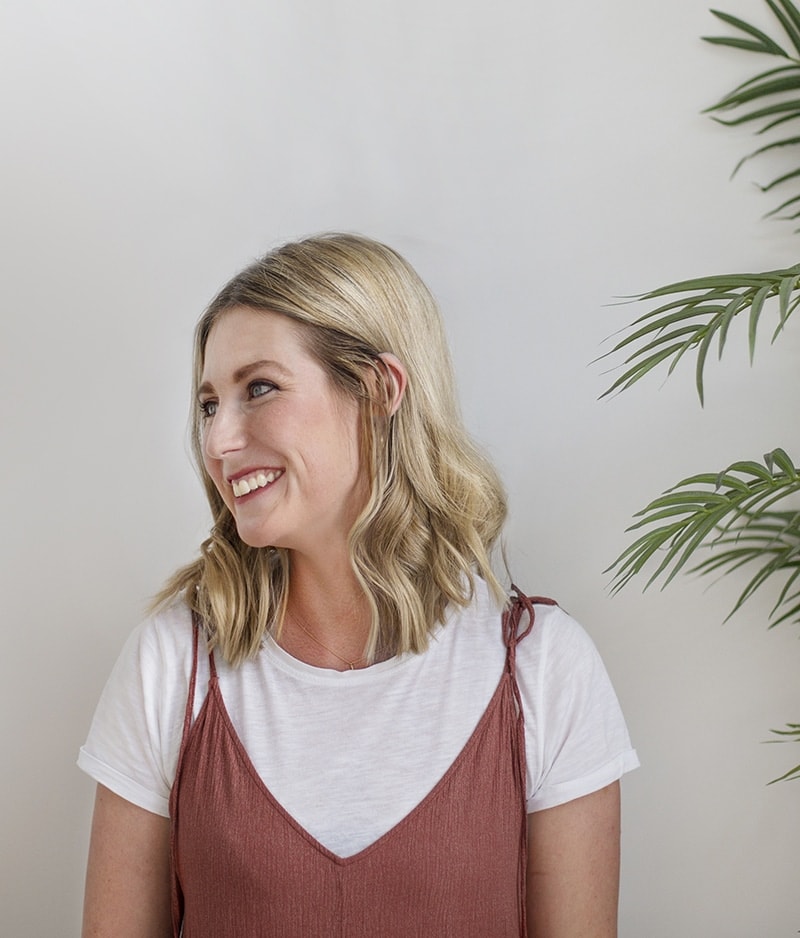 Hi, I'm Teri and welcome to my own creative corner of the internet. I blog about interiors, DIY projects, design inspiration and my general life so stick around have a read and say hi.
Work with Me
The Lovely Drawer is an award winning blog with a loyal audience that has grown over the years. I love working with brands small and large on exciting collaborations that can bring products alive in my own signature aesthetic.