Controversial as it may be, I would always choose a blondie over a brownie. The only exception being when peanut butter is involved…naturally. Here's a very yummy recipe I tried out recently. The blueberries add moisture and I really liked that you could taste the nuttiness of the ground almonds. So here's the recipe for you to try and some photos to make you salivate.
To make the blondies…
85g cup all-purpose flour
65g cup finely ground almonds
1/2 teaspoon salt
120g unsalted butter110g (4 ounces) premium quality white chocolate plus 100g for drizzling
150g caster sugar
2 large eggs
1 teaspoon pure vanilla extract
150g dried or fresh blueberries
Preheat the oven to 160 degrees. Line 9 x 9-inch baking pan with parchment paper.
Whisk flour, ground almonds and salt together.
Melt the butter and the 110g white chocolate in a heatproof bowl over a saucepan of lightly simmering water. Stir frequently
Add the sugar and whisk to combine, then take the bowl off the heat. Stir in the vanilla, then add the eggs one at a time, mixing well.
Sprinkle the dry ingredients over the batter and fold them in until completely incorporated and smooth batter has formed. Add berries and fold in gently. Scrape the batter into the prepared pan.
Bake for 30 to 35 minutes, or until a knife inserted into the centre of the cake come out clean. Allow the blondies to cool to room temperature before removing from the pan.
Meanwhile melt the rest of the white chocolate as you did before and then drizzle over the blondies with a knife. Then they can be cut into slices.
To make the blueberry coulis…
50g blueberries
2 tbsp caster sugar
squeeze of lemon juice
Mash the blueberries.
Simmer on a low heat with the sugar and lemon juice until it thickens.
Sieve into a container.
Serve blondies with a dash of coulis, a scattering of blueberries and a sprinkling of icing sugar.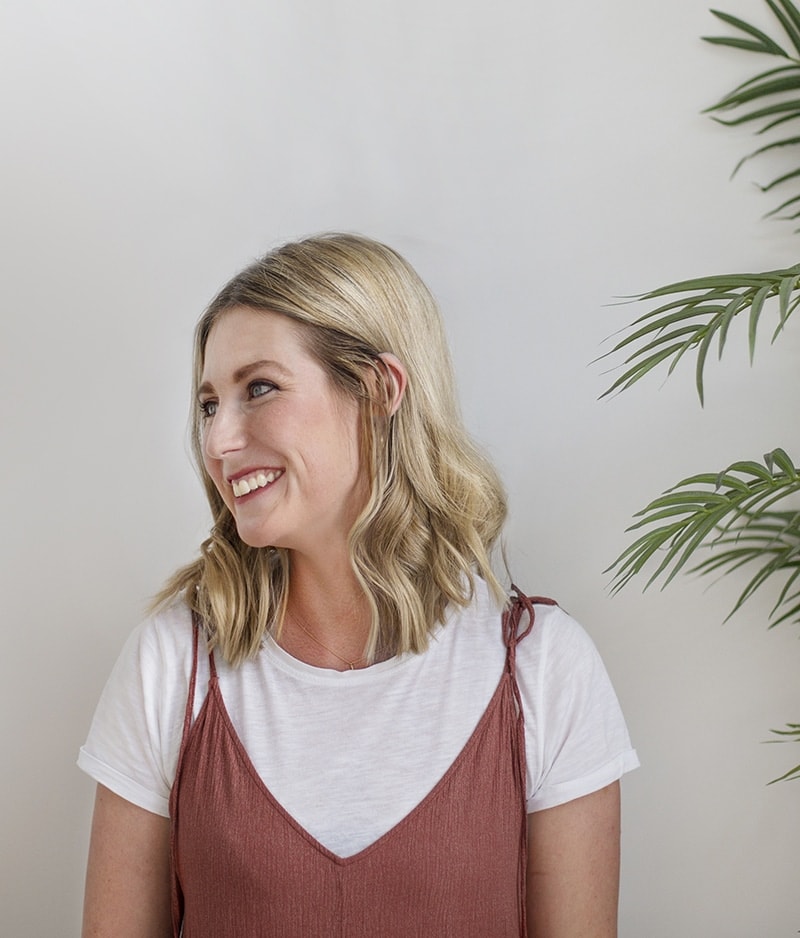 Hi, I'm Teri and welcome to my own creative corner of the internet. I blog about interiors, DIY projects, design inspiration and my general life so stick around have a read and say hi.
Work with Me
The Lovely Drawer is an award winning blog with a loyal audience that has grown over the years. I love working with brands small and large on exciting collaborations that can bring products alive in my own signature aesthetic.