I recently waved good bye to my twenties and had to come to terms with the fact I was moving into a totally new decade, one that sounded far too grown up for me! I'd 'ummmed' and 'ahhhed' about what to do for my 30th birthday. Everyone asked if I was going to have a big party to celebrate but I'm just not really that kind of gal. I love organising them for other people but somehow can't handle the idea of being centre of attention or working out who to invite or often taking it personally when people drop out last minute. Hassle, hassle! I opted to just spend it with my hubby and have a night away together because after weekends of him beavering away at freelance work and me either at workshops or sleeping off the pregnancy fog, we realised we hadn't actually spent much proper time together. We were so happy to receive a night's stay in Number Thirty Eight Clifton, Bristol, a place I'd admired on social media for a while, not to mention I'd never actually visited Bristol before (horror face)!
This boutique hotel is part of a beautifully curated list of the best over at i-escape. They do the sifting for you so you can just view and book from the creme de la creme, pulling from many different price ranges. That at least takes some of the searching hassle out for you and when I was browsing through, I loved the fact that the interiors were all beautiful, with options to suit any person's particular style. You know me, I do pick most things largely based on the interiors. Having said that if you want a bit more info then i-escape is really good at flagging up any 'need to know' info from experience, with a list of pros and cons for each place. For ours one of those was not having a lift in the building but as a pregnant lady, in 30C+ heat I can honestly say that wasn't a big deal.
In fitting 30th birthday style we stayed in the East Loft Suite which was gorgeous from top to bottom with a green view over Clifton Downs on one side and over the cute coloured house strewn hills of Clifton on the other.You may not be able to fully gather from the photos but this room definitely excelled in the space department, with a separate half for the shower, bath, toilet and large sink. As I mentioned the temperature was edging up to 33C and lovely as the ceiling fan was, it took all of a few minutes before we were eyeing up the beautiful steel, freestanding bath and plotting to fill it to the brim with cold water. We perched Nick's laptop on a chair and sat in the calm, coolness watching Netflix. It was the best way to nurse my swollen ankles I can tell you! The only problem was that it made me more than a little disillusioned with our bath tub at home which 100% is not in the same league.
Feeling a bit more refreshed we ventured out to explore a bit of Clifton which might I add is gorgeous. I can see why so many people want to live there on 'Location, Location, Location'…yes that was my only previous knowledge of the area! It's leafy, full of quirky independent eateries and shops and gorgeous Georgian buildings perched on the ups and downs of each hill and despite the intense heatwave sapping my energy, it looked so pretty in the sunshine. We paid Papersmith's a visit because…well, of course! I've lusted after their stunning stationery products online for so long so it was nice to see them in the flesh and have a good old nosey. There are some shops Nick just isn't thrilled to look in with me but thankfully when it comes to interiors and stationery he's all over that. I'm quite lucky really. We ate lunch at Mockingbird Cafe, a sweet little eatery that's light and bright and served us a mean iced tea and sweet potato and feta hash, while we tried desperately to catch the breeze coming through the door!
For dinner we took a very short walk down the road from Number Thirty Eight Clifton to The Cowshed, the idea being we would consume half a cow to celebrate my Birthday evening, and that we did. We opted for a sharer for two with a giant T-bone landing on our plates, along with bernaise and peppercorn sauce and garlic bone marrow which was out of this world. We munched our way through all of this along with chunky chips and salad, not to mention a starter to share of asparagus and quail's eggs and Nick some how had space for a dessert! I stuck with my mocktail to avoid Nick having to roll me back up the hill! Being mid June, it was still so light and warm outside by the time we left that we casually meandered back to the hotel, managed to decide on our baby's middle name and then lay out on the Clifton Downs just chatting about life and politics. That sounds more high brow than it actually was, just to clarify.
Come morning we had a bit of a lie in and headed down for the breakfast spread which was extensive. Our cooked breakfasts were amazing, in fact I'm still thinking about that crispy bacon which was so perfect. It was another scorcher but sat by the window in the relative cool of the morning we enjoyed a leisurely brekkie, something that is so, so rare for us and baby hasn't even arrived yet!
Check out is at 11am which meant we didn't have to rush at all, but once packed up we decided to  head around the corner to Bristol Botanical Gardens because despite killing every single one in my own care, I do love plants. It's just £5 entry and you get to stroll through so many super pretty blooms and abundant greenery. The glass houses were my favourite part but as you can imagine we were sweating out every last drop of water in us. Whilst I was commenting on how sweet the cacti family was and making Nick pose for arty photos, he undoubtedly looked like he was about to pass out at any given moment!
Before leaving Bristol we headed down to Wapping Wharf which was such a cool part of town, down by the water. There were endless places to eat and drink, all of them sparkly and new. We lunched at Calypso Kitchen, a Caribbean inspired restaurant with a whole lotta jerk seasoning sprinkled on everything. As if we hadn't had enough meat the night before we shared the jerk chicken and jerk pork belly with triple cooked chips and plantain. Oh my, it was gooood, even if the place had no air-con.
Literally across the walkway lies Little Victories which was obviously to take care of Nick's snobby coffee needs but if you just fancy a drink in a beautiful, light and airy space then it's the spot for you too. We sat and did some reading and journalling, enjoying the precious fact it was about 10 degrees colder than outside. Nick befriended the barista which is often the way things go in these establishments, whilst they chatted through cold brew techniques and I just stared on, kind of clueless (also very usual).
And that concluded our little break to Bristol for my 30th. It was exactly what I wanted, which was basically a bit of rest and recuperation, whilst exploring somewhere new!
    Thank you to i-escape for arranging our trip with Number Thirty Eight Clifton who gifted us this amazing stay!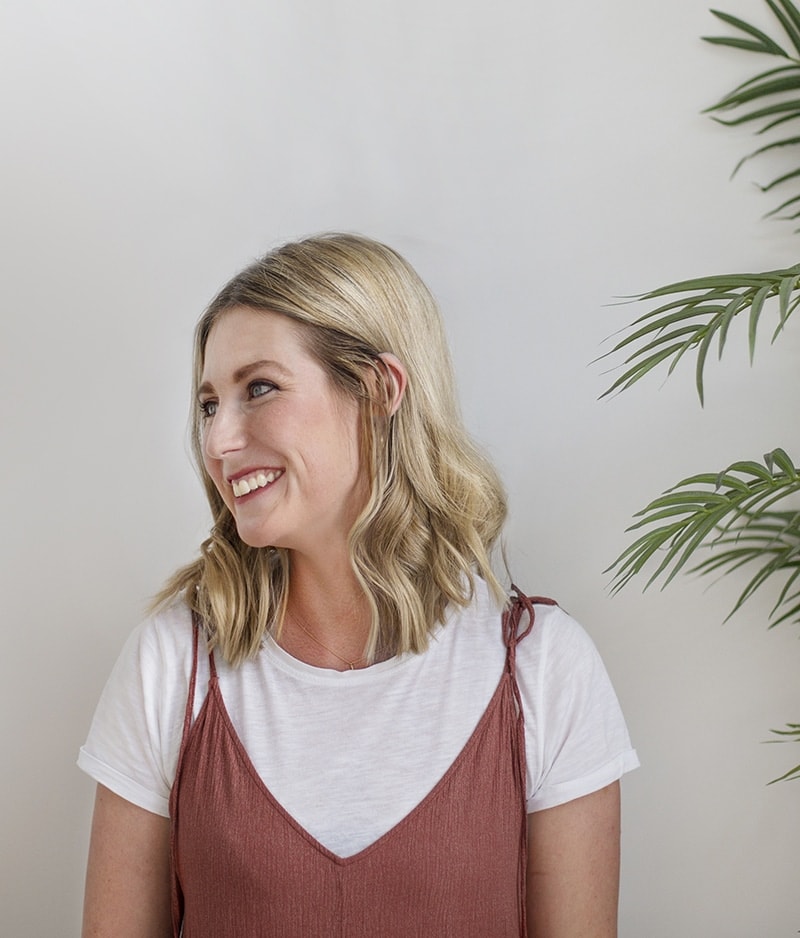 Hi, I'm Teri and welcome to my own creative corner of the internet. I blog about interiors, DIY projects, design inspiration and my general life so stick around have a read and say hi.
Work with Me
The Lovely Drawer is an award winning blog with a loyal audience that has grown over the years. I love working with brands small and large on exciting collaborations that can bring products alive in my own signature aesthetic.