Do you have a silent home? I don't think I noticed quite how important it was to fill the space with music until we didn't really have a means to do so. Nick essentially studied sound in his Music Studio Tech degree so with him came a quite decent set of speakers but they getting old and would have crackly moments that would inconveniently disrupt the flow of songs, not to mention they were HUGE! I tried to ignore what massive eyesores they were but when we moved we decided we just couldn't make them work in our new space. We were after speakers that would seamlessly fit into our home decor without compromising on quality. That's where Sonos came in to lend a helping hand!
We spent the first 3 months in our new flat barely playing music because all we had to use was our laptops. God bless our laptops but boy oh boy the sound is so bad. It certainly isn't enough to really fill a space particularly not a big space like ours, with super high ceilings and a mezzanine floor. We ended up with a bit of a silent home and I really started to miss sharing music together. So many memories are attached to songs and I don't know about you but I think of particular moments, dinners, afternoons, hard times, good times and link them to an album or song we were listening to at the time. Having the TV on in the background really doesn't do the same job.
I also found myself missing having music to work to. We'd set up our shiny new office space and yet there felt like there was something missing. I don't know about you but music helps me work and also helps me de-stress as I go, plus there's the added bonus of an impromptu dance party at various points throughout the day. Music that can fill the home really does breathe life into a place. We have one Sonos PLAY:1 speaker in the office upstairs and one in the living room, but because the whole area is open, the sound really fills the entire space. It sounds great and can easily link up to Spotify on my laptop and my phone and even transition from listening on headphones on my walk home to the speakers when I walk through the door. Most recently we fully made the most of our speakers with Nick's 30th Birthday party. Can you imagine a party without decent speakers pumping out an awesome playlist. A laptop really wouldn't have cut it would it?… in fact no one would have heard it at all with 50 people crammed into our downstairs!
Choosing to have music also provokes conversation as well as memory making. When you have the TV on in the background or devices out, that's a whole different sort of noise that distracts people form proper interaction.
A new study even found that the 'Silent Home' can lead to screen-induced isolation associated with depression and anxiety.  In some cases it is also strongly linked with poor academic performance, a lack of creativity and addictive behaviour.
 The study of over 9,000 families (including UK, US, Canada, Germany, France, Netherlands, Sweden, Australia, China), commissioned by Sonos, revealed that almost half (46%) of respondents said their households spend more time interacting with technology than with each other while sixty eight percent noted a shortage of meaningful conversations at home.
The 'Silent Home' is the absence of music and sound, increasing the stress and pressures of daily life, and affecting the quality of our bonding, conversations and creativity, which is why when Nick and I were working in the same space and listening to our own music on headphones, or when I was cooking and watching an ipad whilst Nick was listening to something on his laptop in the other corner, we weren't connected or able to share what we were doing.
Tips to help bring this idea into your home…
Waking up is usually a drag so start your day with melodies that will take some of the sting out of it. If you can, even set your alarm to play those tunes to wake you up and look to that rather than your phone for stimulation in the morning…(hard, I know)
Cook together. Try cooking with your partner, housemate or if you have kids then get them involved too. Create a playlist together that will help inspire creativity in the kitchen and then you're all sharing in the whole process.
Go screen free! Ok, not completely but maybe an evening or two a week where you can just listen to music and chat with friends, listen to a podcast or get lost in an audiobook.
Share food with friends over music. This is one of my favourite things to do and I always find it so bizarre when we go to other people's homes for meals and there's no music playing in the background. Music makes the food & drink taste better after all!
Relax with music. It genuinely helps us to unwind so make time for this and apparently couples that enjoy listening to music out loud together, have more sex than those that don't…just saying.
To inspire a non-silent home I've pulled together one of the playlists that I like to work to. It's pretty varied but these songs help motivate me and bop along just a little as i go.
This post was written in association with Sonos but all opinions are my own as I can't bring myself to write about things I don't love!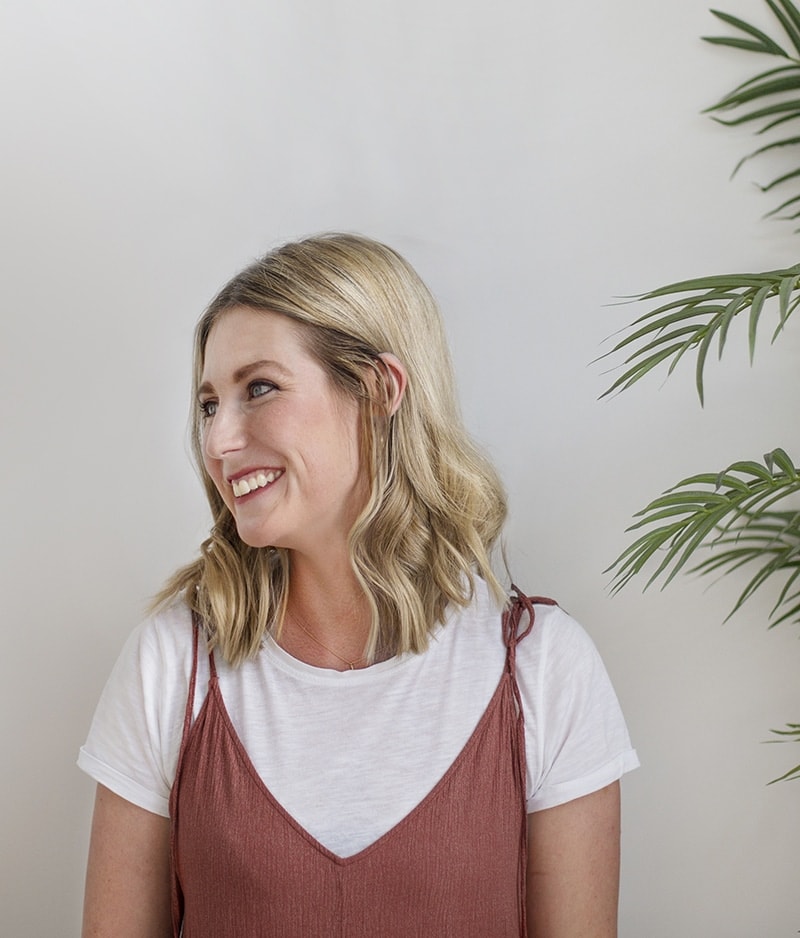 Hi, I'm Teri and welcome to my own creative corner of the internet. I blog about interiors, DIY projects, design inspiration and my general life so stick around have a read and say hi.
Work with Me
The Lovely Drawer is an award winning blog with a loyal audience that has grown over the years. I love working with brands small and large on exciting collaborations that can bring products alive in my own signature aesthetic.