Well as you may know if you already follow my Instagram, I recently went on a gorgeous trip to Budapest! I was so excited for a city break, particularly as I've never been to hungary before. Much as I know how necessary a chilled out beach style holiday is for my sanity, forcing me to hit pause, I get particularly excited about exploring a totally new place, absorbing some culture, trying new foods and being inspired by colour, shape and pattern in architecture. Budapest had received shining reviews from all my friends and family that had been and on hearing how reasonable it was we decided to head there for 6 nights. The idea was to see the sights at a leisurely pace and prevent that 'I don't even feel like I've been on a holiday' feeling. 
Kindly Air bnb covered our stay in the city, which I was beaming about as I love that sense of having your own apartment as a base and getting a small taster of what it's like to be a local. I scouted out this gorgeous Air Bnb property a while ago and was totally taken with the bright, clean decor and attention to detail. If you follow my blog you can probably tell why it had me at 'hello', seeing as the place is clearly loaded with white and minimal charm, along with those pure white floors I dream of on a daily basis!
The apartment was set in a block that was apologetically described on the listing but it only made me fall in love with the place more. The courtyard, coloured doors, strewn washing lines and peeling staircases just added to the character of the whole setting and provided sweet views from the window.
It was located very near the ruin bar district which was very convenient even though nothing feels particularly far away in Budapest. That's probably the Londoner in me talking though. Anyway the ruin bar district is a fun place to be near, with lots of quirky places to eat and drink, with a lively vibe weaving it's way through. I can confirm that this area does not in anyway resemble 'the strip' you might find in any sun soaked party town across Europe so put those images far out of your head.
As Budapest was so reasonable we ate out for all meals bar breakfast, which worked well with the kitchen. It's sweet and functional but lacking an oven and much hob space so I think it was designed for the kind of break we were on rather than us playing Masterchef and cooking up a storm. We enjoyed some lazy breakfasts, sampling the interesting treats they had in the local supermarkets. I love seeing the kinds of foods they sell in different countries! A trip to the supermarket or a local market is never dull for me.
One of the coolest things about the apartment was the mezzanine bed, perched over the living room. The white ladder leading up made me feel just like my five year old self, climbing up to the top bunk. I'm the kind of annoying person that get's up at least once in the night for a bathroom trip and I didn't even mind clambering up and down, still smiling with the novelty of it all. I even slept in until 7.30am most days! Believe it or not that's pretty impressive for me. Nick on the other hand probably wouldn't have woken up if I wasn't pestering come 8.30 to get our tourist glad rags on and go and explore. I'm not the best at sitting still.
Having said I find it hard to stay still, we did take some time to read which as always I love and yet when I get busy it's all to easily squeezed out of my day back home. There are some lovely little nooks for reading in this place and somehow being in such a serene and minimal space helped me to focus a bit better than usual. It's crazy how much I'm affected by my environment!
I loved all the details all around the apartment, particularly the art work. I'm not sure if one of the owners is a painter but there's a whole series of interesting artworks scattered throughout and a little sketchbook full propped on the shelf. It's all those kind of things that make the experience more personal and leave you feeling at home. I have to say I spent the whole 6 days eyeing up the absolutely giant plant (perhaps tree is a better word) in the living room, wondering if I could justify one for our flat. After all it would take up the entirety of our home. Hmmm, I'm still undecided but watch this space.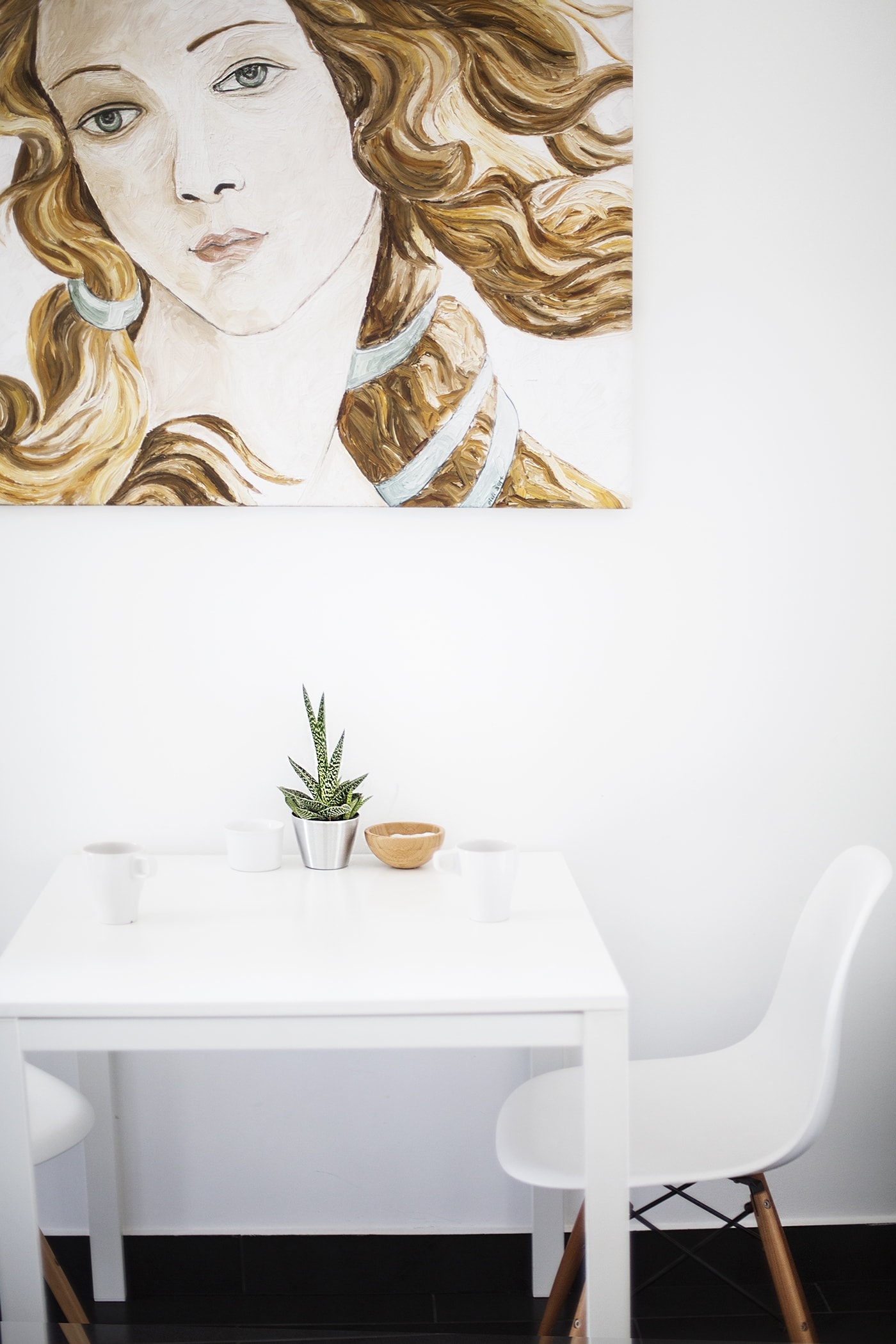 This was the view from our window along with some extravagant looking buildings behind. I don't want to sound creepy but I do like a spot of people watching, particularly in a totally new environment, whether that was the old lady watering her plants or the dog playing with his tail. It was all very peaceful and quiet which was just what we needed. Sometimes the countryside is a bit to quiet for my liking, so this was a great halfway point! What has London done to me?!
My next post will be all about exploring the city itself with my picks for where to go and where to eat so stay tuned!
Thanks so much to Air bnb for gifting us our stay in this beautiful apartment and collaborating with me on this. The apartment choice and all opinions are my own.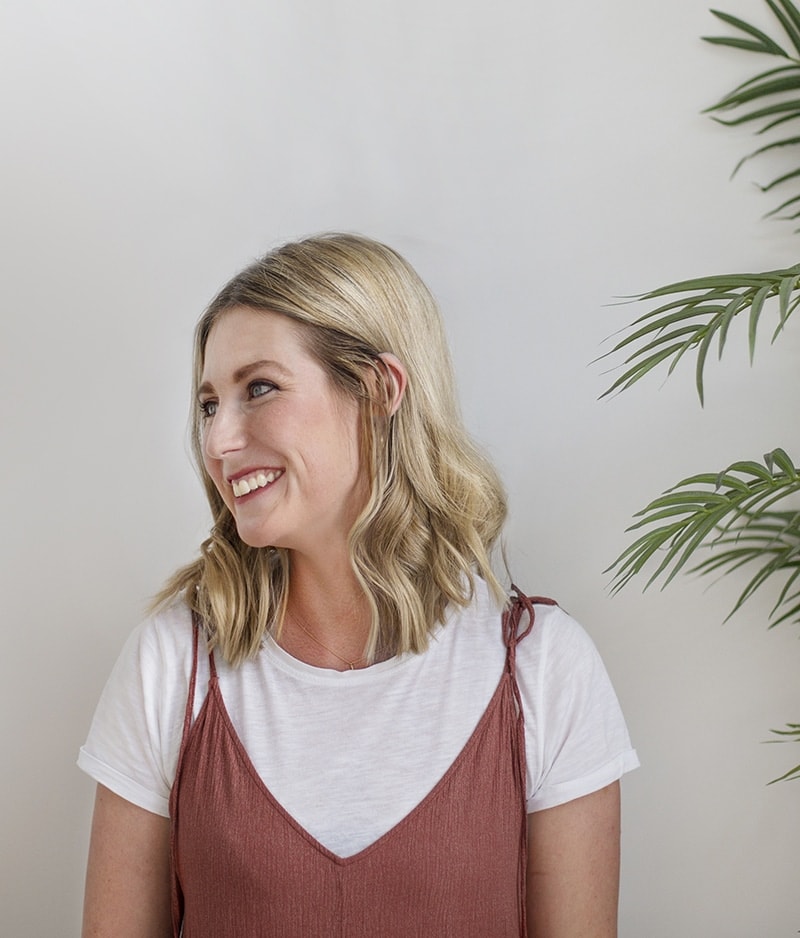 Hi, I'm Teri and welcome to my own creative corner of the internet. I blog about interiors, DIY projects, design inspiration and my general life so stick around have a read and say hi.
Work with Me
The Lovely Drawer is an award winning blog with a loyal audience that has grown over the years. I love working with brands small and large on exciting collaborations that can bring products alive in my own signature aesthetic.