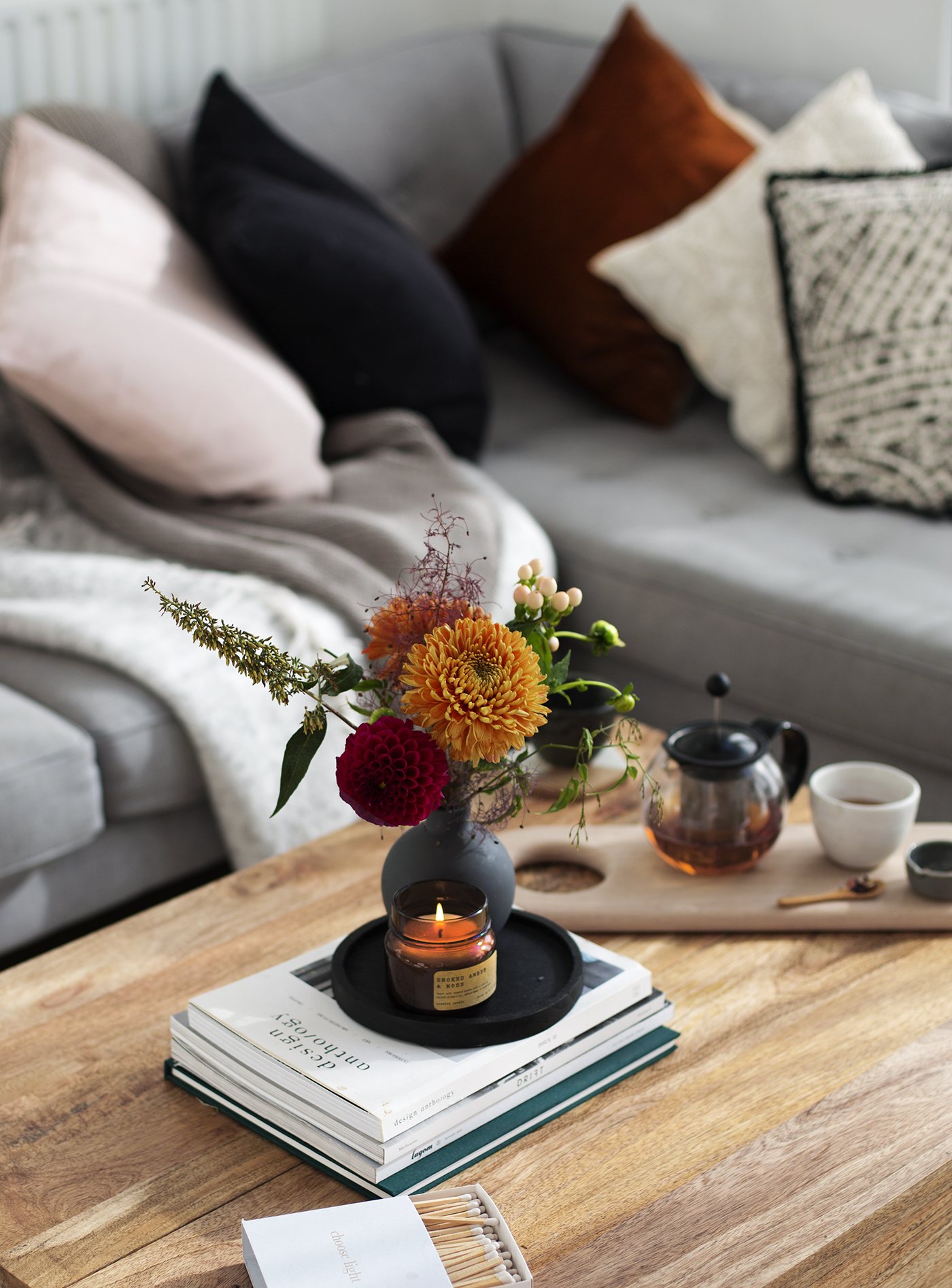 This is a paid post is in conjunction with DFS® but all thoughts are my own.
Whilst I grieve losing Summer and struggle with bidding farewell to those precious light hours as Autumn draws in, there is something lovely about being home this season. From enjoying the cosiness of dining in, cuddling up in throws on the sofa, or lighting candles when the darkness turns up early; there's instantly more of an incentive to stay in. Our home is much more pleasant in this season as a little coolness helps the space to feel less like a greenhouse, especially with our double height, floor to ceiling windows and great front row views that we get for any fireworks shows from our balcony come November.
How do you celebrate Autumn in your home? Do you make any subtle changes to mark the start of this new season? If you're not sure of ideas to bring to your home, I thought I'd share some simple additions to my own home that I adopt year on year to give you some autumn inspiration   
Cups of tea
I'm an avid tea drinker as soon as the colder weather hits. I semi lose interest in Summer but right now I'm embracing the excuse to never have an empty cup. I love setting up a tray on the coffee table with a pot of tea to work my way through which works equally well when we have guests too. I tend to turn to spiced teas for some comfort or just stick to my all-time favourite, Earl Grey.
Candle lit ambiance
Candles aren't just for the chilly months but it's definitely when I think to light them. I work my way through a fair few over the darker months, sometimes in the evening which realistically can start at 4pm in the middle of Winter or even just at my desk whilst working when it's an especially dull day. I embrace dark amber, spiced orange and pine scents at this time of year and light candles with our meals whether we have guests or not. Somehow it seems completely fitting, rather than 'fancy' at this time of year. Don't you just love the warm glow of candles flickering into the night? I feel cosy just thinking about it.
Comfort food and nights in
I'm in hibernation mode, only venturing out to clear the cobwebs and get fresh air when totally necessary. Comfort food is on the brain and so meals turn into hearty sausage casseroles and butternut squash soups. I'm grain-free so I've adopted a recipe for cheesy, tapioca rolls to dip in my soup. A friend brought me two huge freezer bags worth this time last year, when Maggie was born and I can't say they lasted long at all. We snuggle up on the sofa with a good movie (always ready for recommendations) or a few board games to work through. In the same way that Summer brings people together over picnics and evening drinks in the pub, Autumn and Winter bring people together over toasty meals and movie nights at home.
Seasonal tones
Our home is mainly monochrome. I think everyone knows I'm a little wary of colour when it comes to my interiors. I can't tell if it's a subconscious seasonal shift but I've recently injected some autumnal tones into our living room. It's nothing wild (you know me better than that) but I love how it lifts the whole aesthetic of the space. Try adding some rust, muted brown and nude shades to create some warmth in your home. It's really setting the mood for me, day time and night.
Hopefully that might inspire you to make some small, cosy changes in If your home for Autumn and Winter. looking for inspiration for current trends and ways to adapt your home through the seasons of the year, as well as through seasons of life then head to the DFS inspiration hub. Forty years of manufacturing top quality sofas for the home means they have a fair bit of experience considering all sorts of interiors.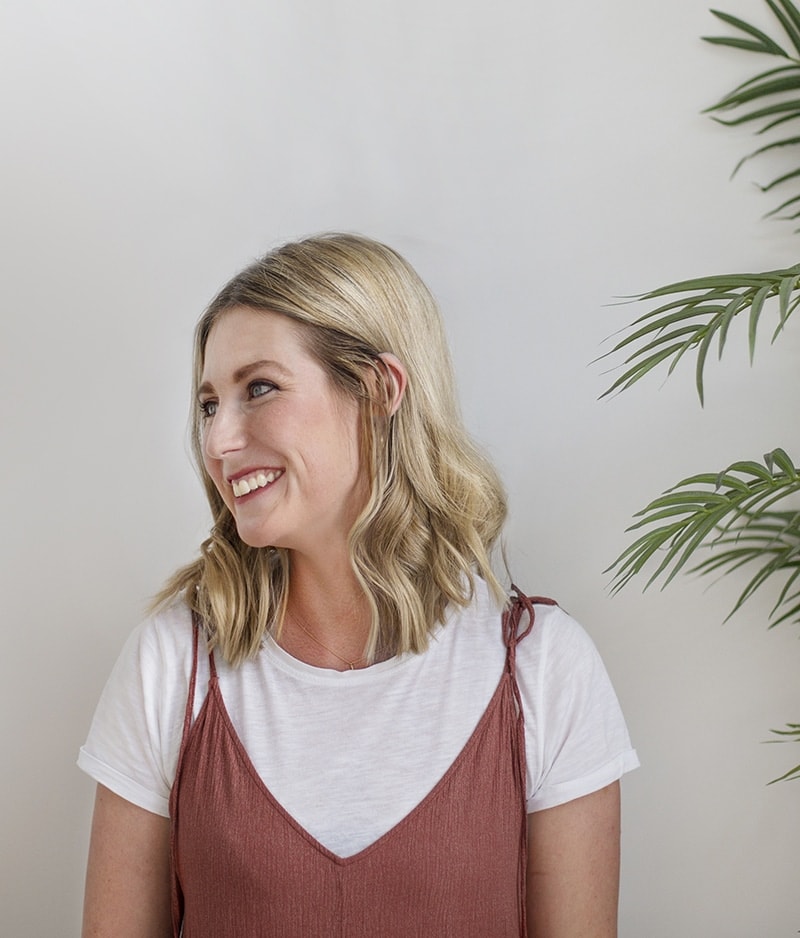 Hi, I'm Teri and welcome to my own creative corner of the internet. I blog about interiors, DIY projects, design inspiration and my general life so stick around have a read and say hi.
Work with Me
The Lovely Drawer is an award winning blog with a loyal audience that has grown over the years. I love working with brands small and large on exciting collaborations that can bring products alive in my own signature aesthetic.