This is a paid post in collaboration with Nordgreen
There's something about having kids that sharpens how you see the world and gives you a new focus.Suddenly you're no longer the primary source of your energy and instead there's a small, defenceless human that depends on you completely. It's hard not to feel the weight of responsibility and the need to mirror all that you believe and value to that little person as they grow up. It shakes you out of the here and now and refocuses your vision on the future and legacy we are leaving the next generation. I'm not going to lie, it's not something I cared all too much about before we had Maggie and now I feel it even more acutely with baby number two on the way.
'Sustainable' and 'ethical' have become buzz words of our time and for good reason. I've always felt shy to talk about these issues because I'm so far from being a role model in this area. We've been making considered changes in our life over the last 2-3 years and often counting the cost… literally but it's been slow progress because you can't overhaul your entire lifestyle all in one go. We've made quite huge and positive changes with the food we buy and where we buy it from, along with opting for as many non-toxic cleaning products as possible and ditching plastic storage in our home whether that's food containers, cling film or water bottles. I've opted for natural skin and hair care where possible and started looking into better packaging & easily recyclable solutions for the products I sell and am weighing up the environmental pros and cons of choosing cloth nappies and washable wipes for bambino numero two. Yet, fashion & accessories have been one of the last areas for us to even consider, let alone tackle. I'm a natural bargain hunter which unless I'm perusing a charity shop (somewhat less appealing with a toddler these days) doesn't equal me adopting a more ethical and sustainable approach in this area of life.
It's undoubtedly easier and can be so much cheaper to buy fast fashion from the high street but it's sitting increasingly unwell with my conscience or shall we say I'm finding it harder and harder to silence my conscience on the issue. If we really do care about our kids future or the impact on those lives that are currently being effected by fast fashion then we need to at least start taking baby steps in the right direction. My faith is a huge driving point as caring for creation and mankind is a Biblical command that can be found only a few pages into the Bible. I truly believe we were given the earth to steward and so to do it badly is to abuse that responsibility. As with most things in life it's easier to hold lofty views whilst keeping them separate to our lives, because lets be frank, it's tough when the rubber meets the road.
I was so excited when Nordgreen got in touch to introduce me to their watches. I get lots of emails from brands but this one screamed of their commitment to sustainability and social responsibility and in all honesty they pretty much had me at, 'Scandinavian design' even before I read about their amazing ethos. I'm nothing if not predictable. Their name says it all. 'Nord' captures their Nordic identity with their passion to embody that well known, sophisticated minimalism we admire in Scandinavian design, whilst integrating Danish values in all they do. 'Green' points to their emphasis on sustainability, taking the necessary steps to make sure that their products and processes are as sustainable as possible. This factors into their packaging & manufacturing partners as well as their efforts to give back to our planet, taking their social responsibility very seriously.
my Native Rose Gold Mesh watch | his Philosopher Rose Gold Brown Leather watch | my alternative nylon strap |
Owners Pascar and Vasilij are born and bred Danes who believe watches should be the highest quality and best design whilst seeing the importance of an honest, sustainable company that puts others first. Basically they couldn't find another watch brand that embodied these things so they created it themselves! I love their commitment to being complete all rounders, particularly as their watches are particularly stylish to boot!
I've resolved to use my Christmas and birthday money (essentially the only substantial wad of disposable income I have during the year) to make more considered choices, opting for clothing and accessories that are built to last but are also from indie brands who are committed to sustainability. So far I've found it so much more satisfying to be invested in brands I truly want to support as well as knowing even those small choices have a positive impact on our world and it's future. I realise that you don't just go out and buy a watch every season, or at least I hope not, so this is the kind of purchase that would have some decent consideration anyway. I feel like it's the kind of item that lends itself to a birthday or Christmas gift or even to mark a special milestone. You expect watches to come with a fairly hefty price tag unless you're heading down to Argos but these are great value for money considering the quality and design, along with their values you're buying into.
For every watch sold you have the chance to make a difference via their Giving Back Programme which means each and every watch stands for something. Using your watch serial number and identification code you can chose from three causes that cover health, education and environment. Nordgreen will donate to whichever you choose with each cause highlighting exactly what that donation will achieve. Read more about that here. Your watch certainly won't feel like a pointless purchase!
Nick and I were both kindly gifted our beautiful arm candy but even so we were still able to choose where we wanted Nordgreen to donate. The beauty about their watches is they also have interchangeable straps so you can tailor your watch to suit your outfit and suddenly it feels like you own more than one! Nick and I both ordered alternative straps for more fun options. Everything down to the last detail is well designed, unsurprisingly.
So here we are, counting down the time until we're holding another little addition to the family, trying to make small steps in the right direction in order to preserve his and Maggie's future as well as the planet's. So many life tweaks can feel so tiny and pointless in the moment but lots of small changes, lead to a bigger, growing change. Here's to more of them and not feeling like our imperfect attempts amount to nothing.
Thanks to Nordgreen they are giving my readers 15% off their watched with the code THELOVELYDRAWER. As if I needed to give you any more reasons to buy one?!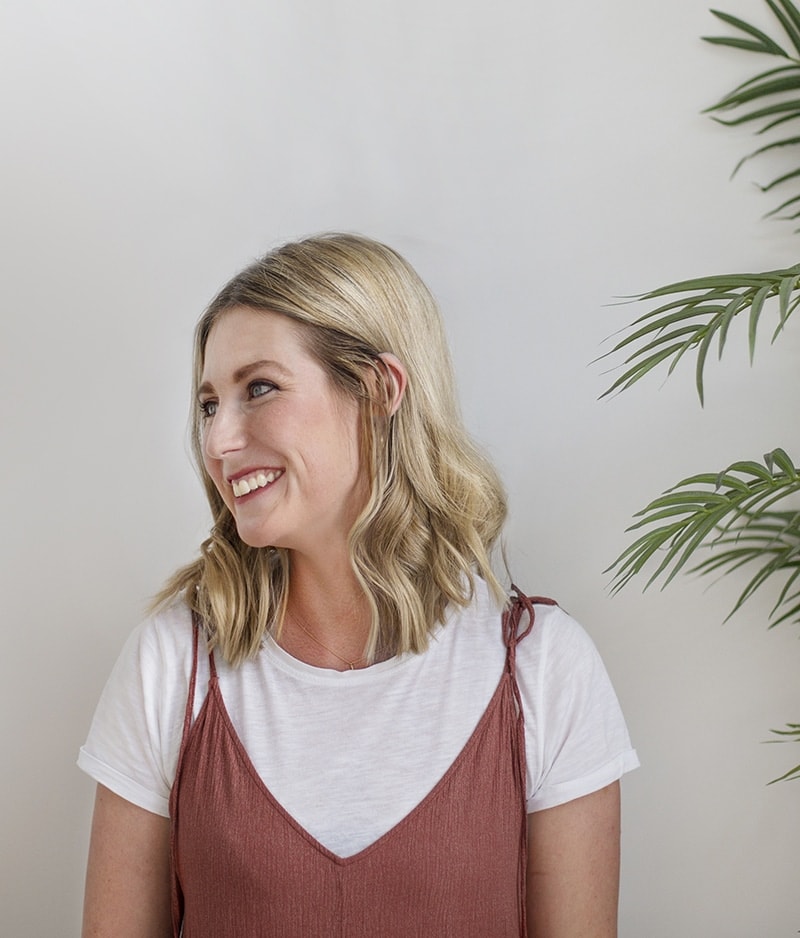 Hi, I'm Teri and welcome to my own creative corner of the internet. I blog about interiors, DIY projects, design inspiration and my general life so stick around have a read and say hi.
Work with Me
The Lovely Drawer is an award winning blog with a loyal audience that has grown over the years. I love working with brands small and large on exciting collaborations that can bring products alive in my own signature aesthetic.