Cox and Cox kindly gifted me both the rug and shelves
For a while now my studio has been in serious, life threatening need of a sort out!There's been clutter gathering up in all corners, things I've been meaning to sell and old stock to get rid of, not to mention a desk which no longer has any use without someone working in house for me. Enough was enough, I stopped putting it off and did an overhaul, switching the plan chests in the centre around to create more space with Maggie in mind. With our changing needs, it seemed only right to create a little corner of the studio for Maggie to call her own. Somewhere for her to play when I'm sorting a few things out or packing up orders. Now there's a stair gate up there it's finally a safe zone (much to Maggie's disgrace) and so my eyes don't need to be on her like a hawk. I'll take you through how we created this space with some help from Cox and Cox.
We finally had room to house the play kitchen Maggie got for her birthday so I decided to soften the hard floor underneath with this gorgeous Tula textured rug, much prettier than a play mat I'm sure you'll agree! Hopefully this will also intercept potential breakages when it comes to her crockery play set which is actually meant for 3+ years. Maggie is also a texture lover so I've caught her playing with the ridges and tufts on this rug on numerous occasions. Anything that can fascinate her for more than a minute is a plus. It's a very neutral rug so this would happily sit anywhere in the home!
I've been after some shelves for a while which sounds like a dorky thing to say but we don't have any wall shelves in the whole flat apart from thin picture ledges. I fell in love with these adjustable wall shelves and thought it would be perfect for some of her toys, books and some pretty things that are really just for me but she's not old enough to care yet. These shelves are not hard to put up but we shouldn't be trusted to do DIY together as a couple because it literally.always.ends in a row. We're not a great team when it comes to DIY or cooking so note to self; let's avoid them from now on!…BUT don't the shelves look great?! There's scope for us to change up what's on them as our needs change in the future too but for now I particularly love that there's a corner for all the Oliver Jeffers books that Nick bought me over the years. I love his illustrations but the idea was that they would one day go to our kids.
adjustable wall shelf | Tula bedside rug | rope bowl | wooden ring stacker | wooden dog toy | macrame hanging | wool pom pom garland | wooden eggs | play kitchen | faux plant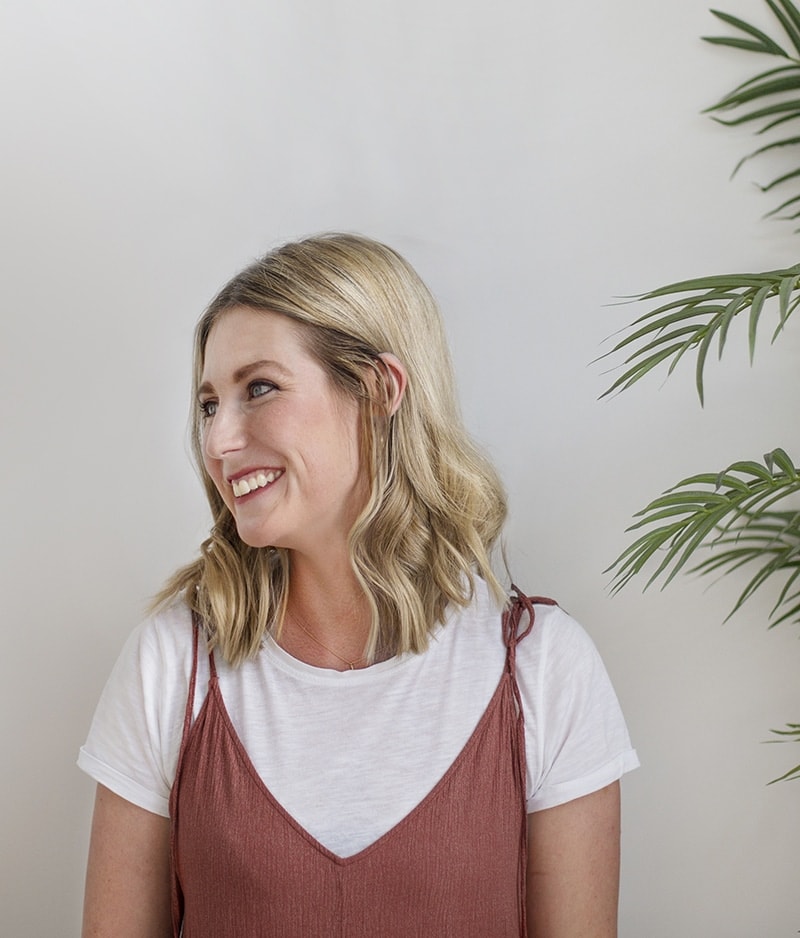 Hi, I'm Teri and welcome to my own creative corner of the internet. I blog about interiors, DIY projects, design inspiration and my general life so stick around have a read and say hi.
Work with Me
The Lovely Drawer is an award winning blog with a loyal audience that has grown over the years. I love working with brands small and large on exciting collaborations that can bring products alive in my own signature aesthetic.