This is a paid post in collaboration with Yankee Candle
I don't know about you but decorating the house for Christmas has always been a much hyped affair,with a very specific order that needed to be adhered to. Getting the decorations down from the loft was a ceremony in of itself. As an adult it's still a much anticipated event. Bublé comes out of hibernation, only ever to be paused for a classic Christmas movie, mince pies are made from scratch, mulled wine will be simmered and sipped as we deck the halls and a festive smelling candle is essential to finish the whole experience. Whenever I think of Christmas scents I will always think of Yankee Candle. I have strong memories of endlessly picking out pine and spiced aromas from their range to give me all the seasonal vibes over the years.
This year Yankee Candle have added two Winter scents to their Elevation range, both fresh and yet working so well for the Christmas season. These will definitely help set the scene for your festive decorating and the great thing about anything I've experienced from Yankee Candle, is that their blends are strong enough that your home really will end up smelling as it claims. I'm so often disappointed by other brands that leave only a hint of a scent in the air. Arctic Frost smells like fresh eucalyptus and peppermint with hints of lavender, rosemary and vanilla. Holiday Garland is more of a zesty blend with layers mint, tarragon and rose. Both smell delicious and the muted tones, stylish jar design and gold platform lid, fits perfectly with my decor for this year too.
Each year I mix up our decorations a little in order to keep them fresh / I change my mind ALL the time. Whilst they're usually fairly minimal and focus on creams and golds, I wanted to lean more towards natural textures and homemade elements this year. I've created some simple decorations with raw wood rings, yarn and dried leaves. Perhaps I'll even whip the oven clay out and try and make it a fun activity with Maggie. I'm in love with the dried wreath I created with said plants, a tapestry hoop and some macrame cord. I'm working towards decorations that feel more at home in our current interior style. It's a million miles away from our first Christmas as a married couple so I thought I'd take you on a little journey of the evolution of our festive style.
2011 – 2013
Our first three Christmas' married, and in our own flat. We had some wedding vouchers going spare so we purchased a fairly life like faux tree and a bunch of decorations. We decided on a red and cream Scandinavian vibe despite my natural aversion to red. After year three we were really struggling to store our enormous faux tree and there wasn't really any space for it when it was up, so we gave it away.
2014
I figured my style had moved on from…well, red! This year we actually didn't bother with a tree. Instead I gathered foliage from the park and created some alternative decor around the home, along with rustic decorations. It was a busy Christmas work wise, so lots of what I created was tied in with that.
2015
On a whim we bought a small, real tree from a street corner on our way home one evening and having decided I was 'so over' colour altogether, I made some monochrome decorations to hang. Some were even made out of broken bits of jewellery and I ditched the usual star or angel for a home made tree topper using wire and beads.
2016
Our first full size, real Christmas tree to celebrate a new larger flat! We had literally just moved in 2 weeks prior which made the whole thing so ironic. There was barely any furniture and mountains of boxes still to unpack upstairs but the Christmas tree was looking very well dressed and put together. In order to fill such a large tree I basically bought bumper boxes of baubles so the whole thing was very bauble heavy but it was possibly the first time I'd ever added a bit of sparkle.
2017
Much to Nick's disgust I suggested just having a twig tree and Christmas branch. It was our first Christmas post Maggie and along with deadlines I was exhausted. I got these as part of an AD but kind of enjoyed not having the faff of a tree. I went for pewters and icy blue tones and majored on twinkly lights everywhere!
2018
Nick wouldn't let me get away with another year sans tree so we brought home a smaller, real one and decorated it with felt pom poms, origami stars, smaller sparkly baubles and some little feathered birds. We thought Maggie would be a nightmare crawling around, pulling off the decorations but she literally just pointed at them in wonder. Dreamy child! Our real tree was potted this time which was a game changer! You avoid the whole pine needle carpet palaver and you could even keep it alive until the following year if you have space.
And so we come to this year and I loved decking the halls and getting into the spirit of things with my Yankee Candle Elevation scents! What's your Christmas style and traditions?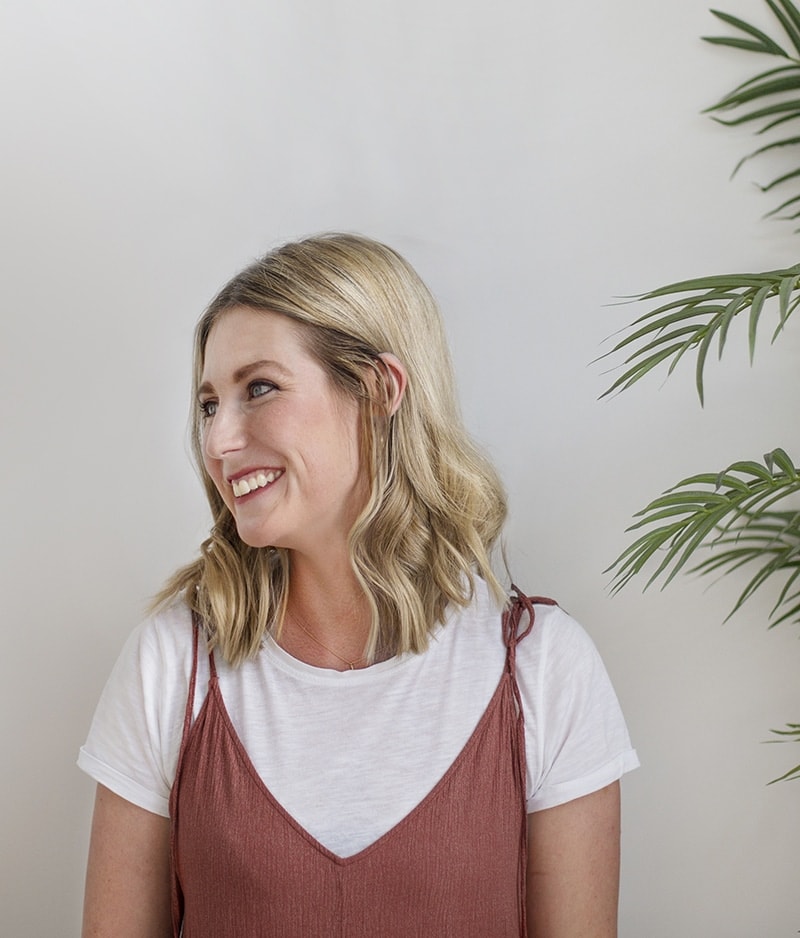 Hi, I'm Teri and welcome to my own creative corner of the internet. I blog about interiors, DIY projects, design inspiration and my general life so stick around have a read and say hi.
Work with Me
The Lovely Drawer is an award winning blog with a loyal audience that has grown over the years. I love working with brands small and large on exciting collaborations that can bring products alive in my own signature aesthetic.