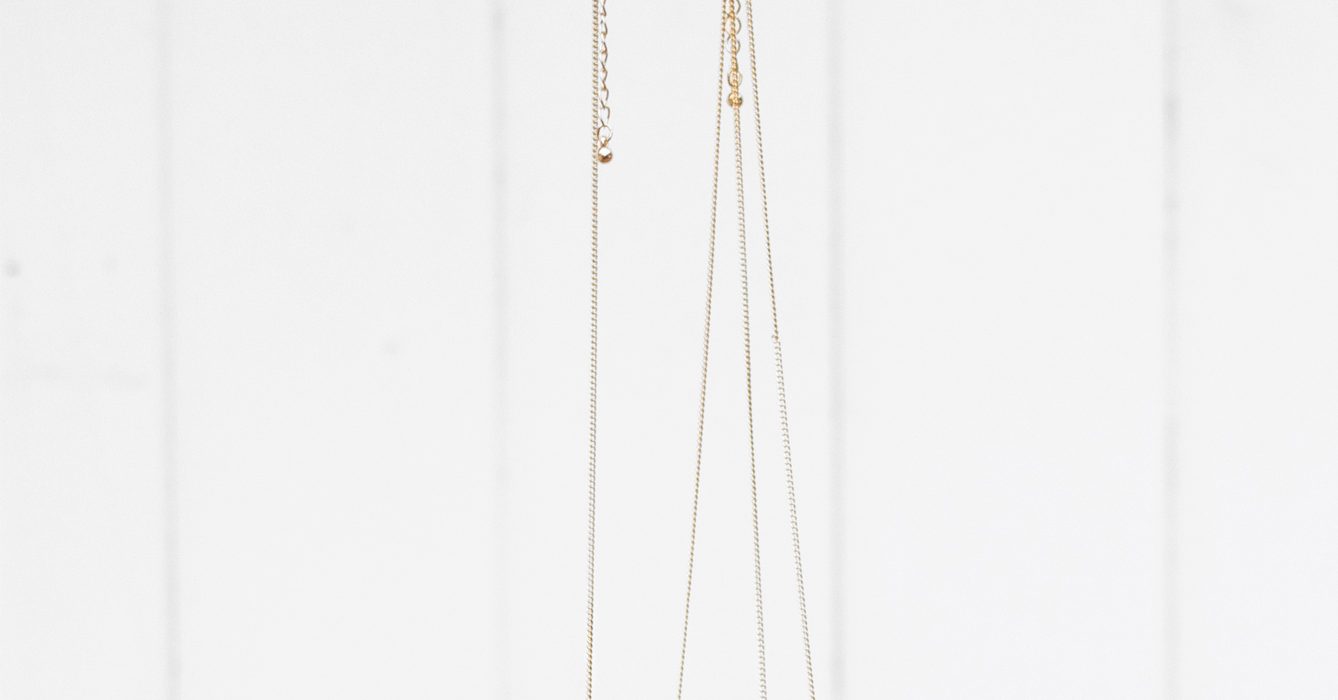 Yes people! I finally have a new DIY for you! I'm so sorry for such a canyon sized gap between this and the last one. It certainly wasn't intentional but design work very much got in the way. Actually 'got in the way' makes it sound like an unwanted obstacle but I've been very thankful for it. To prove I'm not just a one trick DIY pony (I'm referring to spray paint) I thought I'd whip out another favourite to make these simple but stylish necklaces. Say hello to my friend Fimo once more. I was quite taken with the 'Fimo Effects' range of polymer clay and ordered a marble and granite block to turn into these tube beads. It looks really affective and the clay even has tiny glitter pieces worked in.
You'll need…
Fimo Effects block
Neck chain
Scalpel
Cutting mat
Skewer or cocktail stick
Tape
To make…
Preheat the oven to 110 degrees C
Cut a chunk of the Fimo and roll and handle to soften in your hands. Then roll on the cutting mat into a long sausage shape. Keep on rolling to make an even cylinder about 1/4 inch in diameter.
Cut the long sausage into sections about 1 1/2 inches long. Then gently push the skewer into the cylinder until it goes the whole way through. Give it a wiggle to make the hole a little bigger and take the skewer out.
Place on a lined baking tray and bake in the oven for 25 mins. Leave to cool completely.
Then tape a section of each bead so that no gold colour can reach that area. Then spray the exposed area with the metallic spray paint. I did this on the skewer and left it to dry in this way too so as not to scuff any of the paint.
Once dry you can now thread the bead onto your chain and wear!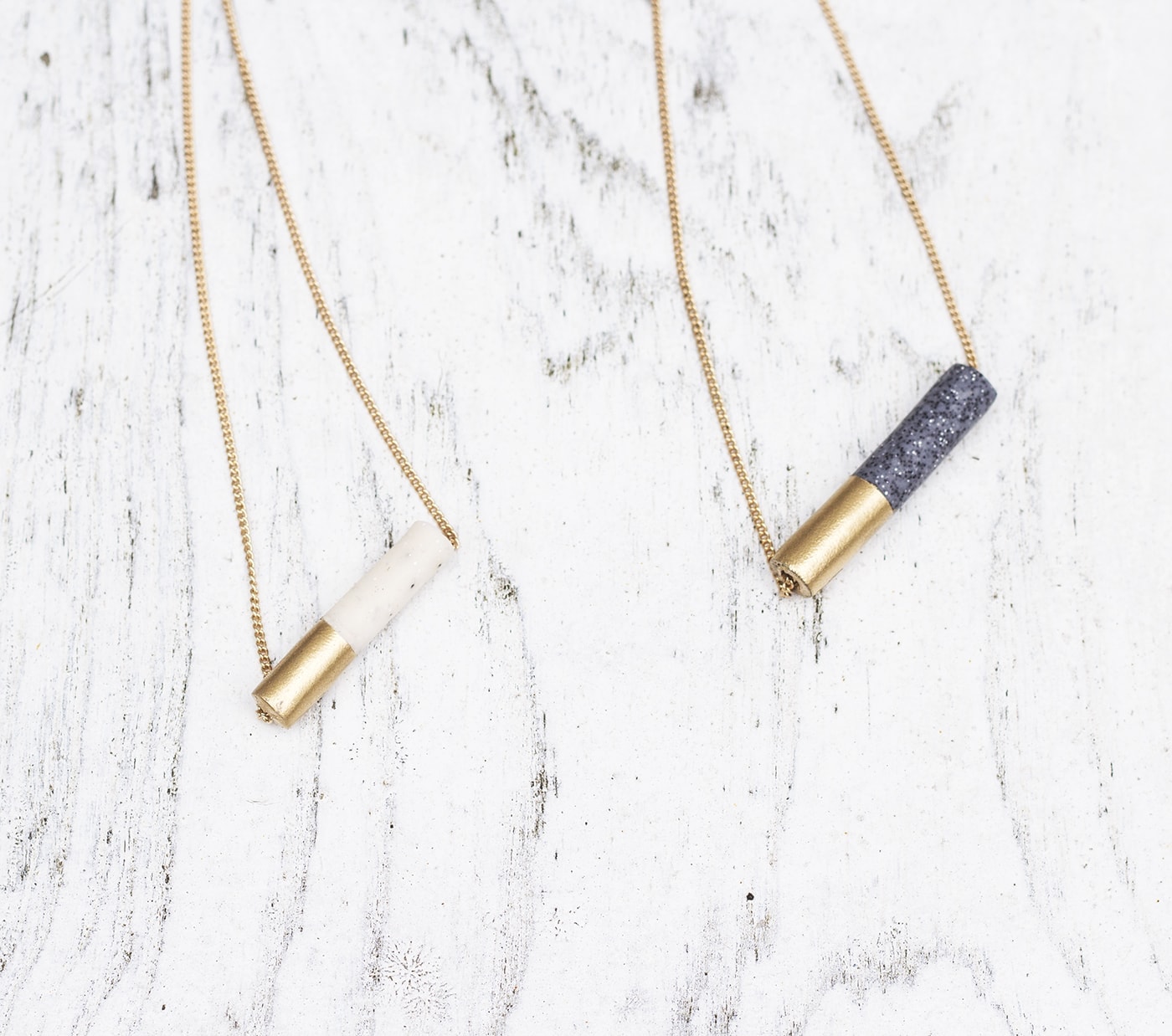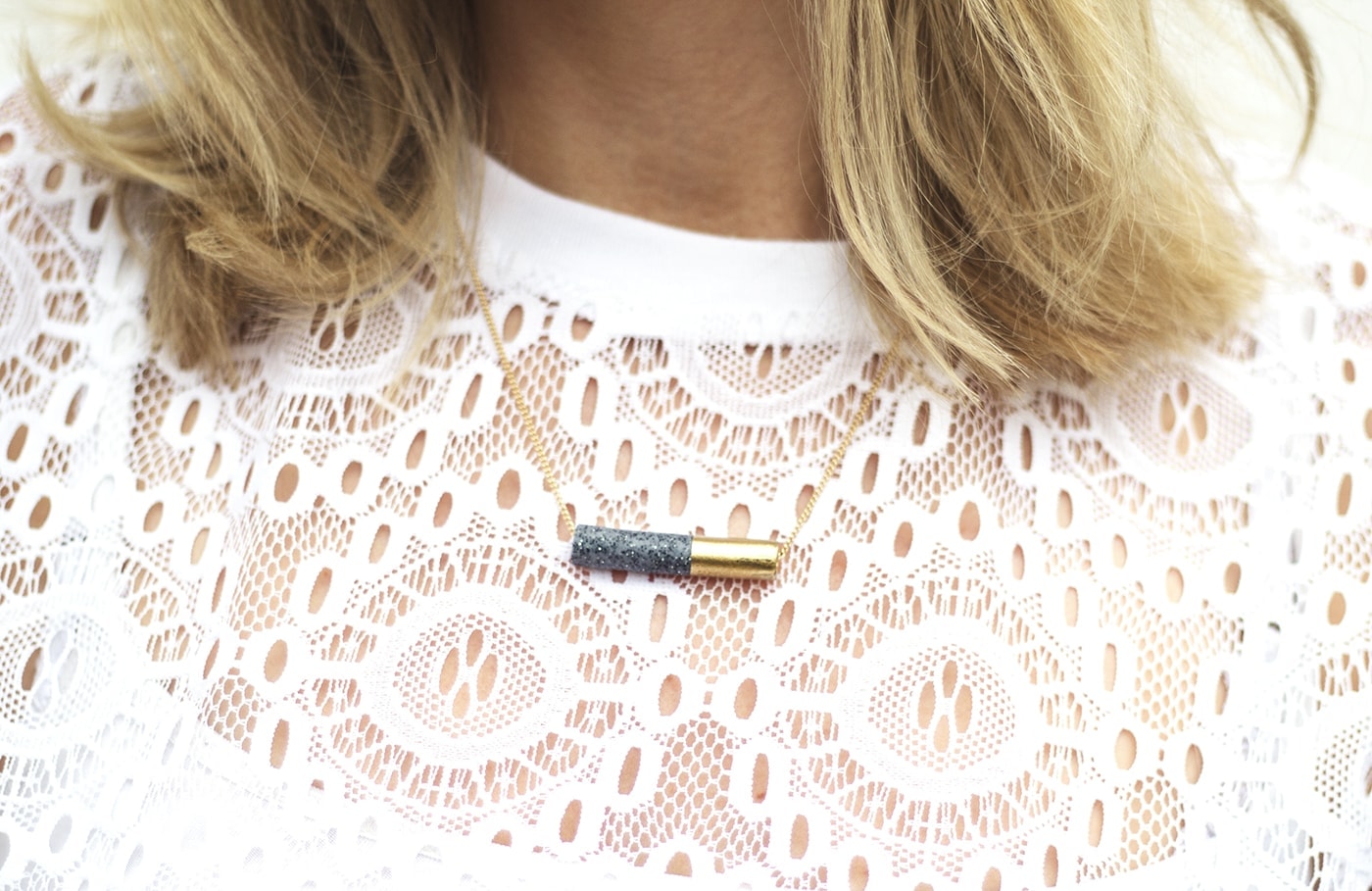 There will be more DIYs coming your way soon along with a way to get your hands on some of these necklaces. I made loads!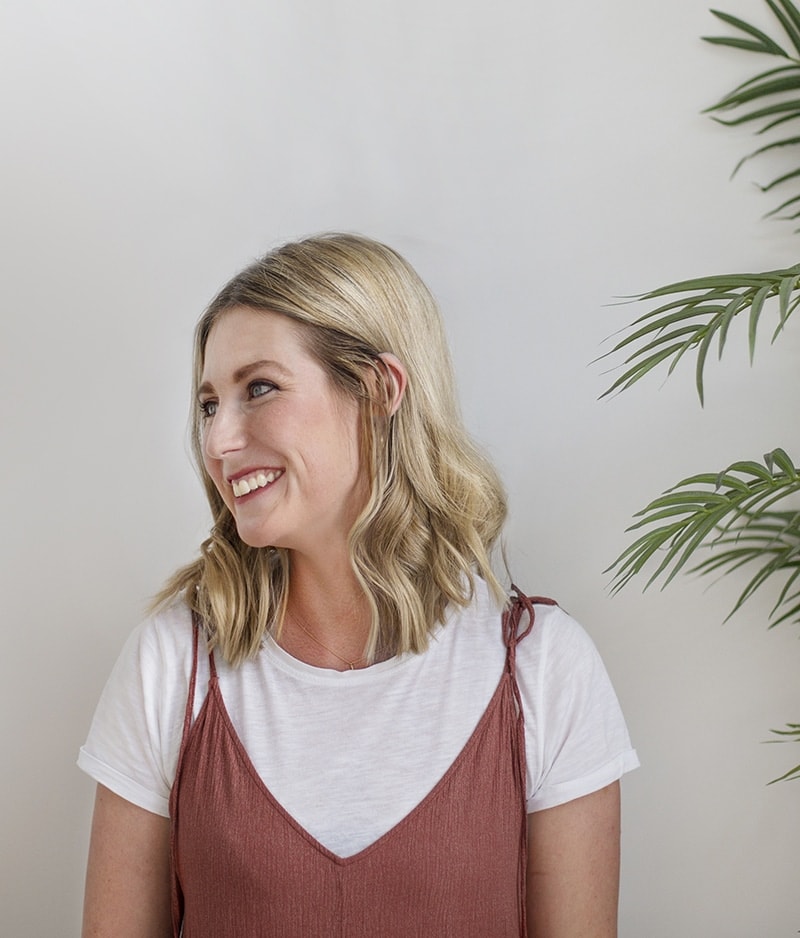 Hi, I'm Teri and welcome to my own creative corner of the internet. I blog about interiors, DIY projects, design inspiration and my general life so stick around have a read and say hi.
Work with Me
The Lovely Drawer is an award winning blog with a loyal audience that has grown over the years. I love working with brands small and large on exciting collaborations that can bring products alive in my own signature aesthetic.