I don't know about you but I'm a big fan of cushions in my home, patterned, plain or textured. I love how simply changing up the cushions on a bed or sofa can transform the look of a room and give a whole new vibe. I came up with this DIY as another way to use heat transfer vinyl as I love how easy it is to use and I did warn you I'd be putting it on everything! You may remember I originally used it in this DIY bathroom storage tutorial.  
These cushion covers have a definite nineties vibe that I'm definitely not opposed to right now. They'd add a dose of fun to any room or make a budget friendly Christmas gift this year. You could create whatever pattern you like but I've given you the free downloadable template for these designs. 
You'll need…
Plain cushion cover
Scissors
Card
Pen
Iron
Cloth or scrap fabric
To make…
Print out the template into card and cut out each shape. Use these to draw around onto the vinyl on the shiny side and then cut these out too.
Heat your iron to a high heat and iron any creases out of the cushion cover and then arrange your vinyl shapes roughly as you'd like them, making the pattern relatively evenly spaced. The shapes should have the matt side facing down and shiny side up.
When you're ready place the cloth or material scrap over the top to create protection between the iron and the vinyl. Press each shape or a collection of them for 1 minute. Press down firmly and after a minute check that the vinyl has taken to the fabric. It should be quite easy to peel the shiny clear backing away.
Repeat this step until you've pressed the whole pattern. Now you can fill with a cushion inner and arrange on your sofa, bed, armchair etc.
You could rustle one of these up in an hour, which suits most busy crafters down to the ground! I hope you're in love with heat transfer vinyl just as much as I am too and perhaps have some Christmas gift inspiration.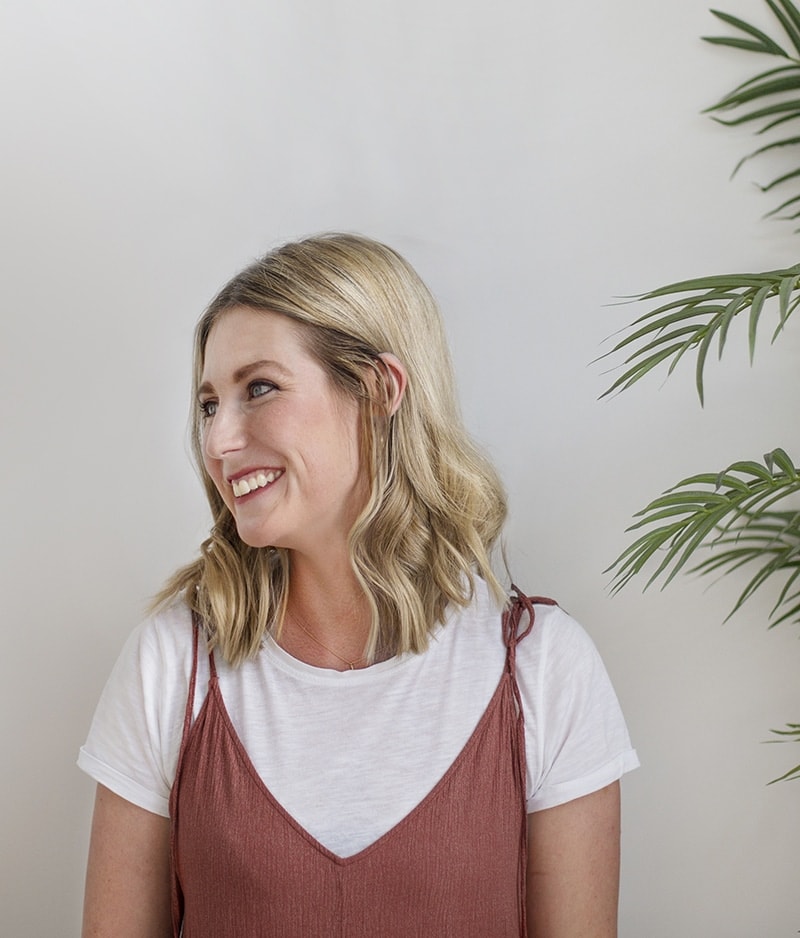 Hi, I'm Teri and welcome to my own creative corner of the internet. I blog about interiors, DIY projects, design inspiration and my general life so stick around have a read and say hi.
Work with Me
The Lovely Drawer is an award winning blog with a loyal audience that has grown over the years. I love working with brands small and large on exciting collaborations that can bring products alive in my own signature aesthetic.