You may have picked up that I've undertaken some serious diet changes over the last three months, following years of digestive struggles and a particularly poorly year and a half. Whilst realising that gluten seemed to be my big issue I also knew that I didn't just want to cut it out without thinking about how I could start healing all the damage I'd unknowingly done to my gut for so long. The more I researched about nutrition the more I realised I needed to cut out any inflammatory foods where possible. So grains, refined sugars, coffee, fizzy drinks, processed dairy and meats have been pretty much off the table as well as avoiding beans, pulses and legumes which are hard on my digestive system. This kind of eating won't often win the prize for most instagramable meals and I hate being 'that person' in a restaurant but I feel so much better I kind of don't care. Lot's of grass fed meat, broths, organic fruits and veggies, free range eggs, coconut everything and anything, nuts and a bit of unpasteurised dairy are on my menu these days along with my trusty probiotics.
I actually love eating like this and the more I do the more I crave these things but my only hang up is breakfast. My dilemma is I never feel like anything savoury in the morning.  I so want to be one of the swarms of Londoners that love eggs for breakfast, they even look mildly appetising in perfectly poached balls hiding in amongst smashed avocado. Sadly tuning my taste buds to siren for savoury in the morning is a process, probably made harder from my years of cereal munching. This brings us to said recipe, which is my current compromise until I become an early morning egg munching machine. There's even four eggs hidden sneakily inside so I'd say I'm on my way right?
This recipe is totally grain free and just so happens to be dairy free too. It's simply sweetened with the bananas and vanilla bean so you won't be riding sugar highs and lows all day. I usually eat a couple of slices with warmed up blueberries, an extra sprinkle of cinnamon (but I'm a fiend for the stuff) and some good quality bacon fried in coconut oil. If you wanted it slightly sweeter then you could add 1-2 tablespoons of maple syrup and even add  a 1/2 cup of raw cocoa for a chocolatey flavour. This is the best grain free loaf I've managed to bake to date, with a nice texture and believe me I've made some less than appealing ones! Ask my husband.
Ingredients:
4 ripe bananas
4 eggs
1/2 cup almond butter
4 tbs melted coconut oil
1/2 cup coconut flour
1 tsp gluten free baking powder
1 tsp baking soda
3 tsp cinnamon
1/2 tsp nutmeg
1 tsp natural vanilla bean extract
pinch of salt
Pumpkin seeds to finish
Method:
Grease a 9 x 5″ a loaf pan with some coconut oil or use a silicone version and preheat the oven to 180 C.
Start by either blending or mashing the bananas. Then add the rest of the wet ingredients into the blender (alternatively you could use an electric hand mixer). This will include the eggs, almond butter, vanilla extract and coconut oil.
Once smooth add the dry ingredients including the cinnamon, nutmeg, coconut flour, salt baking soda and baking powder. If you're adding cocoa then add it in at this point.
When everything has fully combined pour into the baking tin, scraping down the sides to get every last drop out and sprinkle the pumpkin seeds over the top for added crunch.  Bake for about 35 – 45 minutes. The time will depend on how strong your oven is. Mine's a firey creature so 35 minutes was enough. Insert a skewer into the middle to check it comes out clean.
Leave to cool a little and then get munching. It taste really good toasted as well, with some grass fed butter melting in mmmm.
Get baking! This recipe is so easy which really helps when time is short and keeps really well, staying nice and moist for days on end if it's sealed away. If you don't fancy it for breakfast then bring it out for an afternoon treat of tea and cake with friends. I'll keep working on getting my head around a savoury breakfast and who knows…miracles can happen.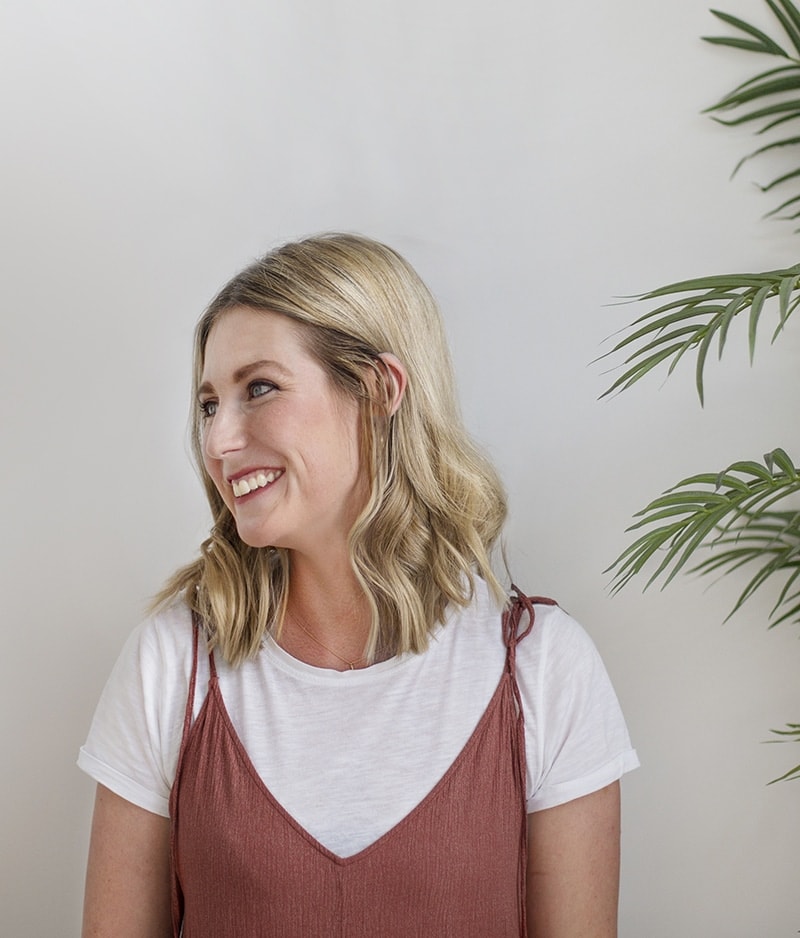 Hi, I'm Teri and welcome to my own creative corner of the internet. I blog about interiors, DIY projects, design inspiration and my general life so stick around have a read and say hi.
Work with Me
The Lovely Drawer is an award winning blog with a loyal audience that has grown over the years. I love working with brands small and large on exciting collaborations that can bring products alive in my own signature aesthetic.