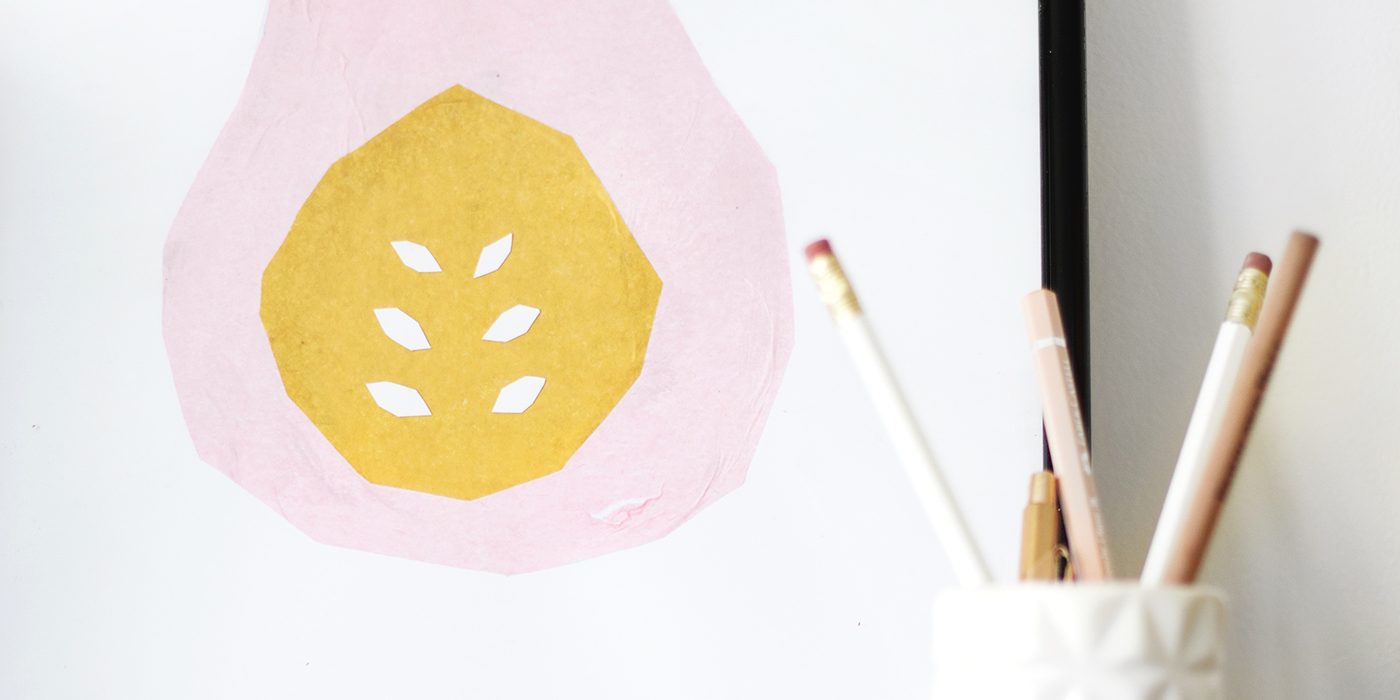 You may have noticed a bit of a lull last week here on the blog. All I can say is it was definitely one of 'those' weeks. The kind where you wish you could blink and it was the weekend, except the weekend comes and it ain't much better. Anyway I think I'll forget last week and move forward with this one, starting with a fresh DIY.
You may have noticed I love making art for my walls. It's such an easy way to change the look of a room. I'm not one of those serial furniture shifters (in all honesty that would be tough in our cosy flat), I'm a serial picture changer instead. My husband quite often comes back from work, asking if he's imagining it or I've changed the art again. What can I say, I get bored. These tissue paper fruit prints couldn't be simpler and are a great way to brighten up a wall as a statement piece or in a gallery style cluster.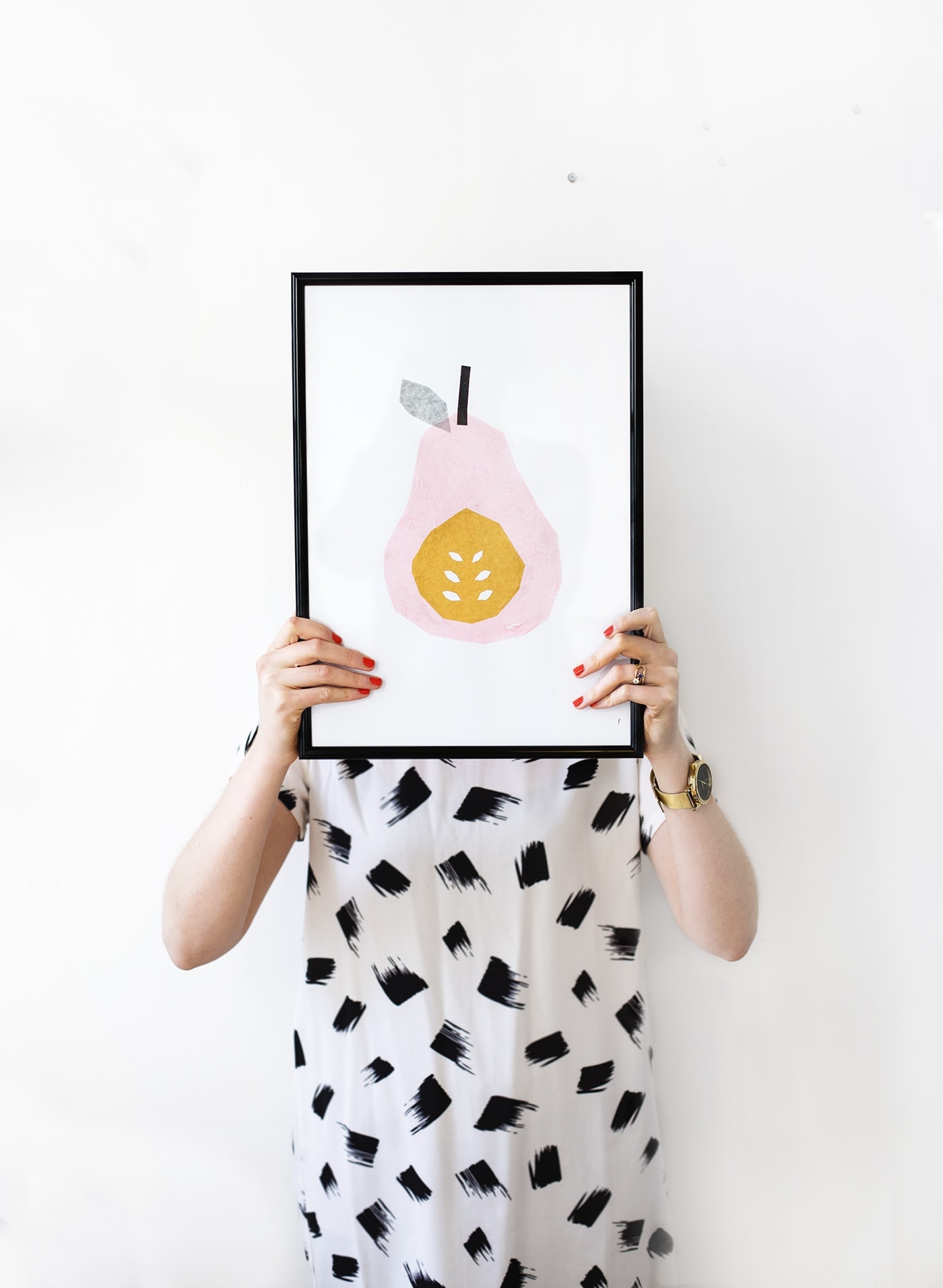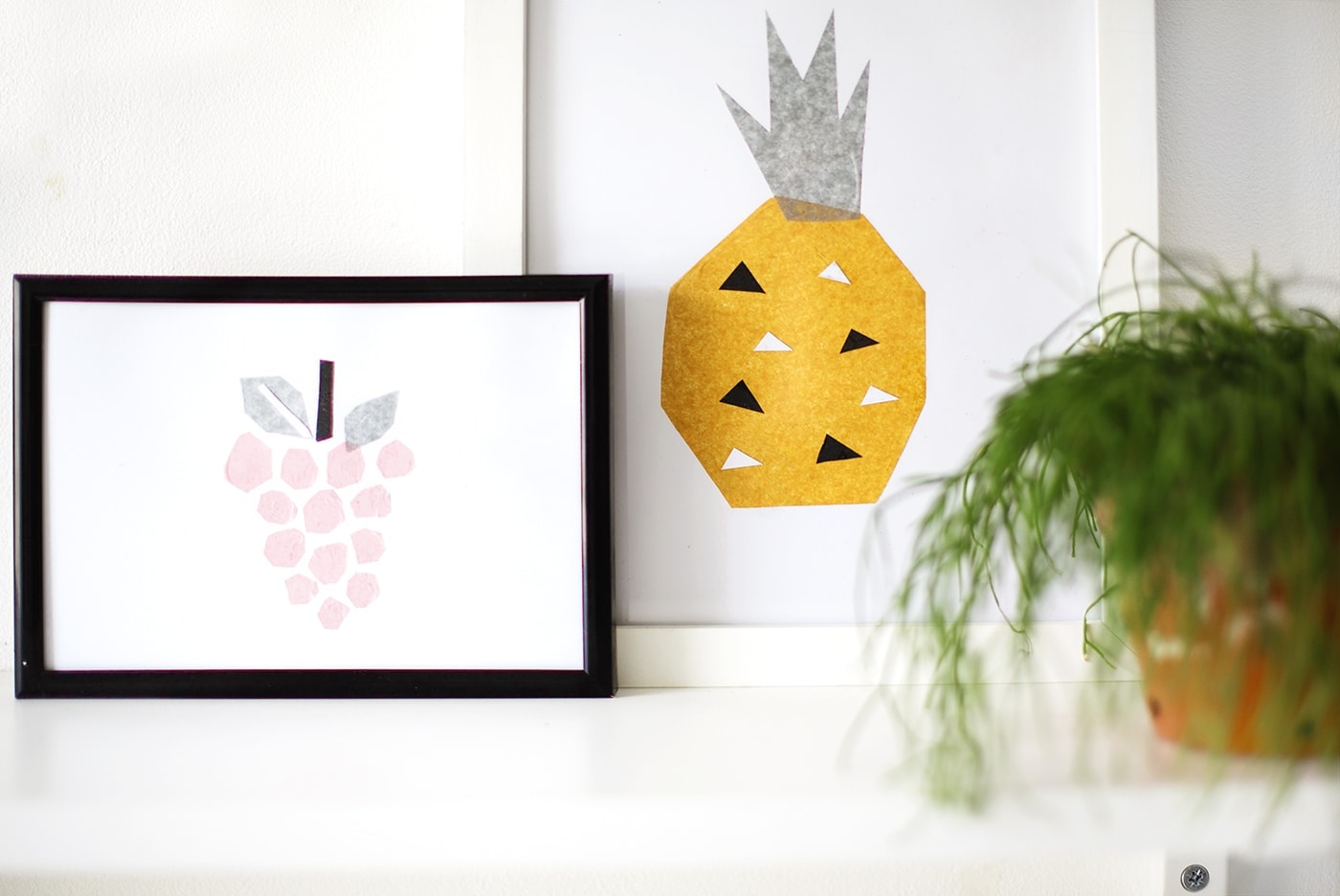 You'll need…
A selection of coloured tissue paper
Scissors
PVA glue or Mod Podge
Paint brush
Pencil
White card
A frame in your choice of size
To make…
Choose your colours. I would suggest just 3 colours plus black for your tissue paper. A limited colour palette take it from looking childish to stylish.
Roughly cut out your shapes using quick snips to create sharp edges rather than smooth ones. This adds to the overall look and actually makes it even easier as you don't need to keep the shapes even.
For the white out shapes like the pips or the pineapple markings, use some spare white card rather than cutting holes in the tissue paper. That will only make it tear.
Then lay out your design on a section of card cut to fit your frame. When you're happy with the design, turn them over and carefully paint the glue on evenly. Lay the main section of the fruit down first and press to stick. You can then overlap the other shapes on top to create that nice overlay effect. Leave to dry.
When it's all dry just sit your wall art in it's frame and hang proudly in your home.
It's one of those DIY's that makes you feel like you're back in pre-school, returning home peeling off dried PVA from your fingers. What more could you ask for eh? Give it a whirl and see if it doesn't bring a little slice of Spring early.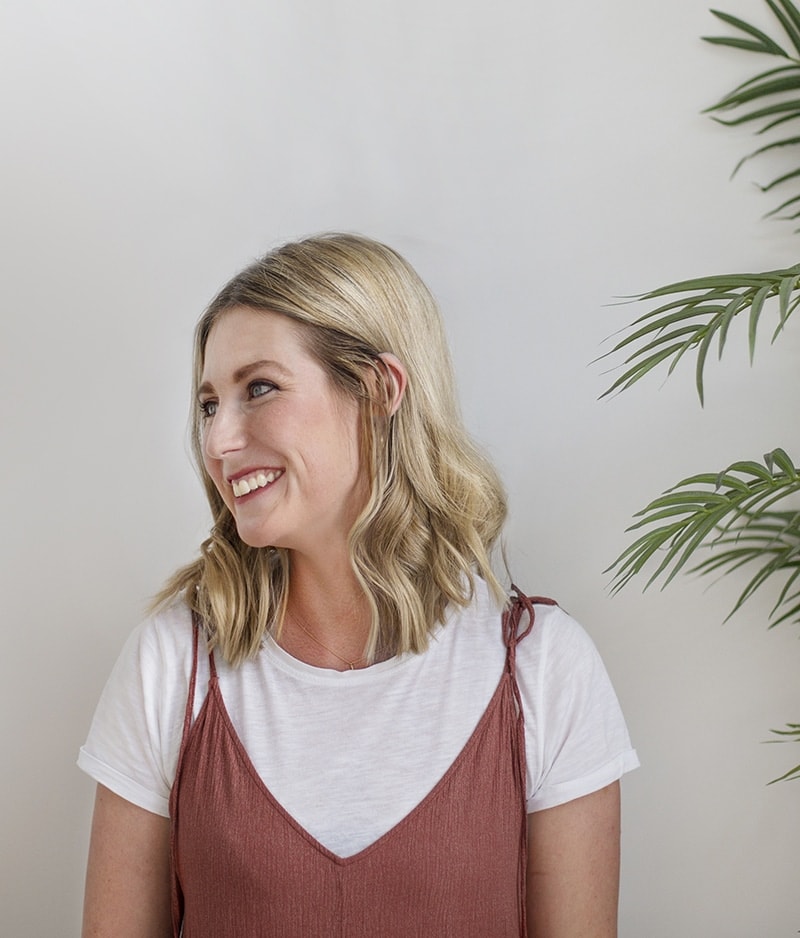 Hi, I'm Teri and welcome to my own creative corner of the internet. I blog about interiors, DIY projects, design inspiration and my general life so stick around have a read and say hi.
Work with Me
The Lovely Drawer is an award winning blog with a loyal audience that has grown over the years. I love working with brands small and large on exciting collaborations that can bring products alive in my own signature aesthetic.