It's been a long ok' while since I last posted a recipe on the blog. I used to do it all the time and then when my health bit me on the bum, my health became so limited that so didn't think people would really be interested in my recipes anymore. Then I put my sweet potato noodle pad Thai on my Instagram stories and everyone i.e more than 5 people were messaging me asking for a recipe. I said I'd do a blog post and finally it's here. I actually cooked and shot this before Lars was born. I think I even froze a load of it for our post baby meal selection. Oh I miss the freezer meal catalogue days.
It's a variation on an old recipe I used to make avec gluten but it's still just as tasty (approved by every guest we've tried it on) and it's really easy. A great meal for a big group as well as a couple and you can swap in the different meats, seafood or leave it meat free if you fancy. 
Marinade
1 cup tapioca 

1 egg

Handful coriander 

Squeeze of half lime

1 garlic clove minced 

half cup coconut aminos (you can use soy sauce or tamari instead)

Salt and pepper
Sauce 
1 cup smooth peanut butter 

3 tbsp Fish sauce

4tbsp Sweet chilli sauce 

Juice of 2 limes 

Pinch of Chilli flakes 
Main ingredients
4 Chicken breasts (swap in prawns or leave altogether)
300g beansprouts
1 onion chopped
3 medium sweet potatoes (long and thin help)
Garnish
3 chopped spring onions
handful of coriander
sprinkle salted peanuts
a wedge of lime each
Start by marinading the chicken. Mix all of the ingredients for the marinade well and add the chicken. Allow to sit for about half an hour. It is a slightly strange consistency but thats ok. Give it all a mix before frying the chicken.
Meanwhile make the sauce by mixing all the sauce ingredients and put to one side.
Then use a spiralizer to make the sweet potato noodles. As I said this is much easier to do if their long and thin potatoes if you're using a hand held one.
Fry your onion in coconut or sesame oil until golden and then add the chicken and all the marinade bowl contents and stir. Make sure all the meat is remaining coated.
Then add the bean sprouts and the sauce, along with a cup of water and stir in.
Then add the sweet potato noodles, stirring in and waiting until they soften slightly.
Serve with the garnishes sprinkled on top and a wedge of lime for squeezing and enjoy.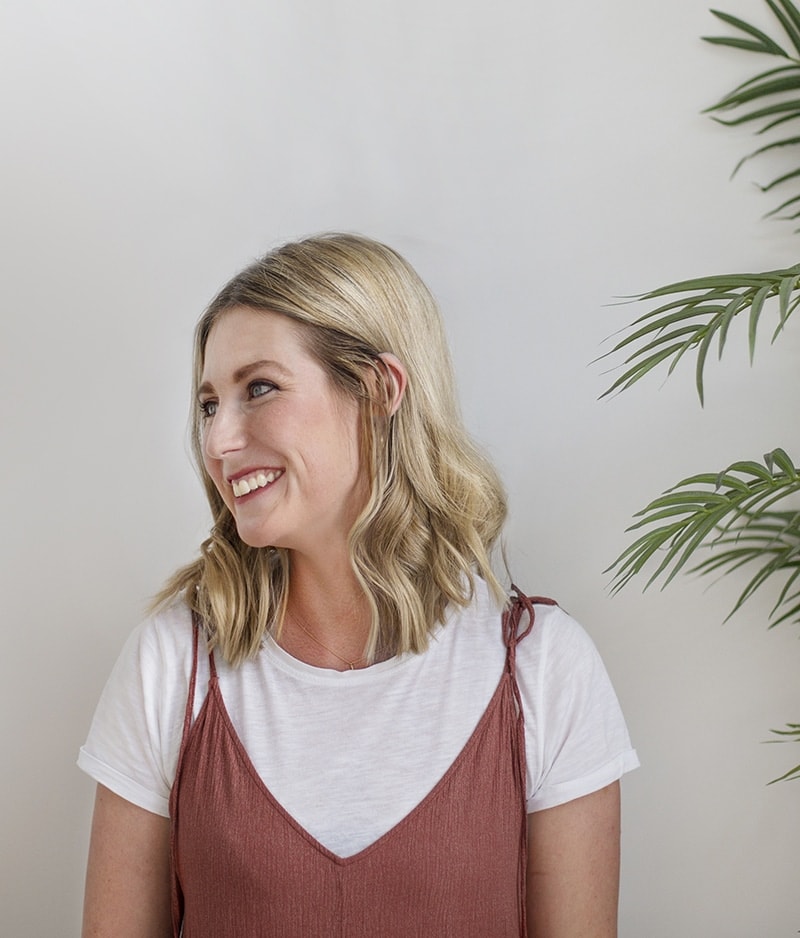 Hi, I'm Teri and welcome to my own creative corner of the internet. I blog about interiors, DIY projects, design inspiration and my general life so stick around have a read and say hi.
Work with Me
The Lovely Drawer is an award winning blog with a loyal audience that has grown over the years. I love working with brands small and large on exciting collaborations that can bring products alive in my own signature aesthetic.