Hello friends! I hope Monday hasn't been to bleak for you all. I'm feeling slightly bogged down as I got ill again (feeble, I know) or perhaps I didn't really get better in between…I'm not sure. Either way it's not been great especially when I have so much lovely work from people to do!
Today I bring you some little additions to our living room to spruce the place up a bit. We were STILL been using a battered ikea tube paper light since we got married and I'm pretty sure it cost us about £6.00 so longevity was never on the cards. It was one of those purchases that you tell yourself isn't permanent, just a filler until you find something better and then it's still there staring back at you 3 years later. Our little side table was a crate but that kind of got reclaimed and painted white when I needed it for a recent wedding fair so I was really happy to add these two mid-century style pieces into the mix instead.
I chose this tripod lamp and lacquer side table  from Homebase to go in their place to liven up this corner and they definitely do the job. The textured cotton on the lamp shade is so natural and tactile and the table's bamboo leg detail is really striking. Oh yes and it just so happens to be the exact right height for the arm chair…magical! That wasn't even something I thought to check!
Hooray for extra prettiness around the house! I love it when things are functional and good looking all at the same time. Now all I need is a new sofa to replace the butch one that occupies most of our living room…hmmm, Santa? It might be a bit big for a stocking.
Thanks to Homebase for providing me with these new additions and I'll also be running a fab giveaway with them tomorrow on the blog. It's been a little while since there was a giveaway around here. Keep those eyes peeled for freebies!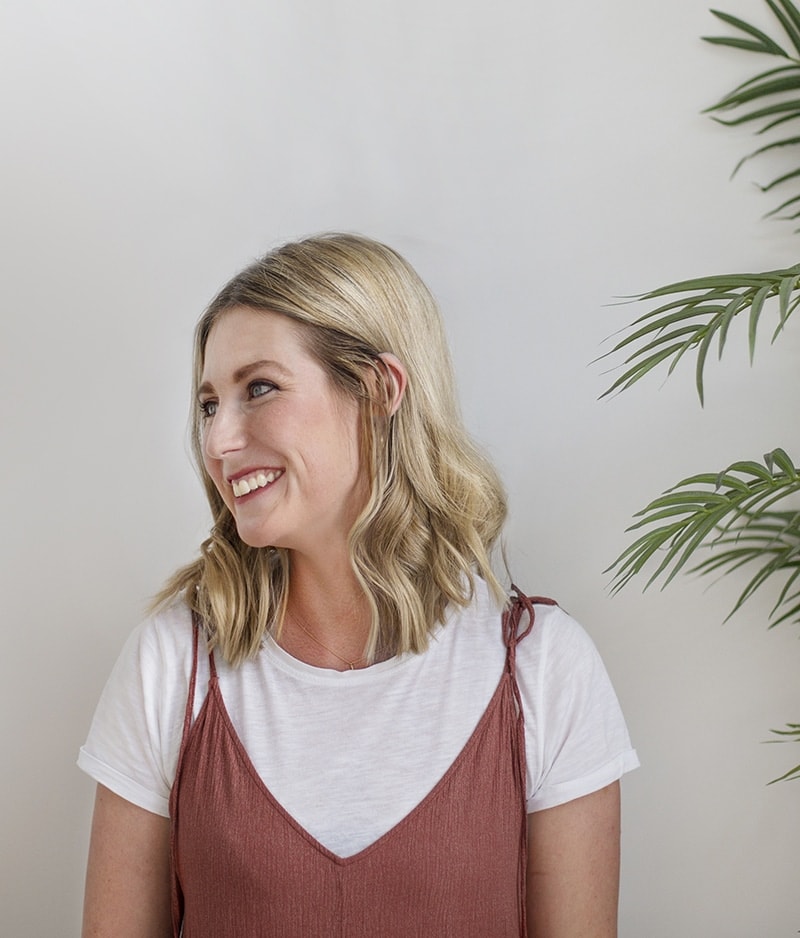 Hi, I'm Teri and welcome to my own creative corner of the internet. I blog about interiors, DIY projects, design inspiration and my general life so stick around have a read and say hi.
Work with Me
The Lovely Drawer is an award winning blog with a loyal audience that has grown over the years. I love working with brands small and large on exciting collaborations that can bring products alive in my own signature aesthetic.