This is a paid post in conjunction with TEMPUR®, but all thoughts are my own
I don't know about you but lockdown has had me noticing just how messy and dirty our flat gets! Anyone else?I suppose with spending more time in our home the dirt and mess is only ever going to multiply and be more obvious! In particular I've noticed how quickly our bedroom looks in desperate need of a good once over and yet between, kids, work and no childcare, I've never had less time to get stuck in. The other day I caught a glimpse down the back of our mattress and was horrified at how much dust had collected between that and the headboard since I last checked! I mean be honest with me, have you ever thought much about sleep hygiene? I guess some of you with allergies may be well versed in that kind of thing but truth be told I'd never really considered it much before TEMPUR® got in touch with me.
Obviously I know it's important to wash our bedding, we've always used a mattress protector and know to replace a mattress every 7 – 10 years but to my shame I've never pondered much more than that. TEMPUR® understand the importance of sleep hygiene and design all their mattresses and pillows accordingly. They all have zip off covers that are washable at 60 degrees to make sure its clean, fresh and totally hygienic. The TEMPUR® Elite and Luxe mattresses even come with a quick refresh cover making cleaning them even easier. With hygiene being of tip top importance at the moment, they're also offering disposable mattress covers, protective gloves and antibacterial hand gel in stores to ensure that you can still test mattresses, as let's be honest you need a test run when it comes to mattresses.
 With TEMPUR® sorting your mattress and pillow cleanliness. I thought I'd share some simple tips for the time poor to keep your bedroom clean and tidy as creating a calm and inviting atmosphere can really help you unwind and even sleep better.
1. Bedding back ups
I know lots of people will already have spare bedding to wheel out when the other needs a good wash but I've only adopted this philosophy recently! It makes laundry so much more appealing to know you won't have to attempt to dry everything in less than a day or instead inflict a night's sleep on a bare bed, complete with crispy mattress cover and static inducing naked duvet.
2. Under-bed storage
Under the bed tends to be a total dust cave so using storage boxes that fit under your bed and even ones that have wheels, means you can put a lid on your items to keep them from getting dusty and dirty but it also means you can easily slide everything out to make cleaning much, much easier.
3. Hang your jewellery
It sounds simple but rather than having a pile of necklaces, tangled in a ball, gathering dust on the side, why not buy something for them to hang on. It makes choosing jewellery so much easier but also keeps them looking organised.
5. Put a lid on dirty laundry
Having a laundry basket in your bedroom should make it easier to avoid dirty clothes all over the floor or artfully strewn on any unsuspecting surfaces such as the 'dumping' chair. Even better is to have a laundry basket with a lid to limit any odours. That's next on my list of things to invest in but keeping the washing basket on the small side also means you'll be forced to wash more frequently which ain't no bad thing!
6. Food-free zone
Keep your bedroom, particularly your bed itself a place where food is not consumed. I mean breakfasts in bed are a thing of my non-parent past anyway but just think of all the crumbs, wrappers and food remnants you can avoid.
7. Scrummy smells
Whether it's your favourite scented candle to burn in the evenings as you wind down for bed or a diffuser that gives the room and all day long scent, make your bedroom smell fresh and appealing. Choose scents to suit your mood and create a relaxing, fresh, romantic or sleep-inducing atmosphere.
8. Open up
It helps that we have a very warm flat but each morning try to air your bedroom by opening the window for an hour. Not only does it get rid of any musty odours and gets fresh air circulating but it will also help if you have an issue with damp. We tend to get a build up of condensation on our metal window frames that turns to mould if we don't open the window after we've slept.
9. Hidden organisation
Find ways to incorporate storage within existing storage like dividers in drawers or baskets or hooks to go on the inside of wardrobe doors. This will hopefully limit clutter spilling out into the bedroom itself.
10. No hiding dirt
When purchasing any new bedroom furniture like bedside tables or drawers, why not try buying a design that's elevated on legs so there's space underneath to clean easily. Any furniture with only a small gap between it and the floor is the perfect place for dust to build up or things to be pushed underneath and yet it's very hard to clean. Basically you could just be living and sleeping with a whole hidden world of dirt you don't even know exists!
So there's some ideas that should help you keep the bedroom a clean and organised space that you love spending time in. I have to say aside from the occasional interruptions from a teething little person, I've been enjoying a better night's sleep with my new TEMPUR® pillow. It's no surprise as TEMPUR® was first created by NASA in the 1970s to cushion astronauts during lift-off as they journeyed into space. How crazy is that? With lots of research and development TEMPUR® material is now used for pillows and mattresses as they evenly distribute weight and pressure for a super comfy night's sleep. I can testify to that! Their range extends from mattresses to pillows to beds and other accessories so there are plenty of ways to help you sleep better.
As part of this collaboration TEMPUR® is giving a lucky reader their very own pillow, just like mine. All you need to do is enter below with your top bedroom cleaning tip and a winner will be selected on the 9th July. The giveaway is open to UK residents only. Good luck!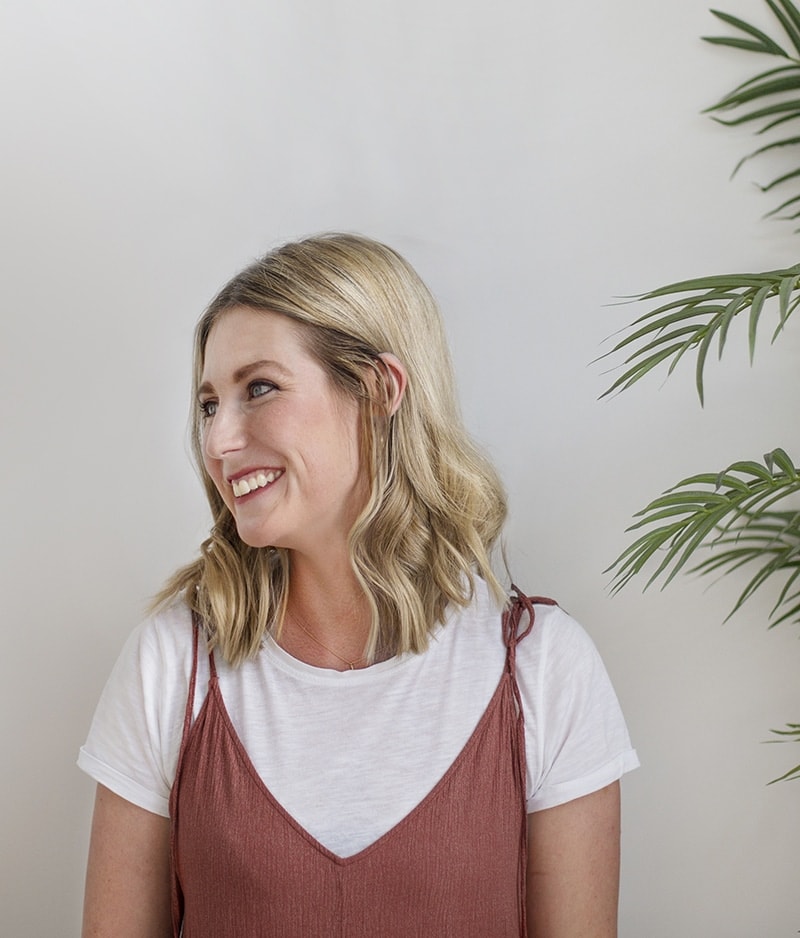 Hi, I'm Teri and welcome to my own creative corner of the internet. I blog about interiors, DIY projects, design inspiration and my general life so stick around have a read and say hi.
Work with Me
The Lovely Drawer is an award winning blog with a loyal audience that has grown over the years. I love working with brands small and large on exciting collaborations that can bring products alive in my own signature aesthetic.