Happy Easter weekend guys! I'm carrying on from my bedroom update post, where I promised the 'how to' for this DIY no weave wall hanging. There are some beautiful woven wall hangings out there but as I've said before, I'm a little impatient and want a similar result but quicker. They're also pretty pricey to buy (rightfully) so I decided to create my own version but there not a smidgen of weaving in sight. No need for a loom and there's a lot less material involved.
I used this lovely cotton table runner from H&M Home. It was only £7.99 and made the perfect base for what I wanted to do! You can definitely inject a bit of colour into this DIY but I thought I'd keep it simple and make something that would still fit in nicely if I ever changed up the decor.
You'll need…
Pins
Sewing Machine
White thread
200g of white chunky wool.
White pom poms
All purpose glue
Gold tube beads (optional)
To make…
Iron the table runner smooth and then fold the bottom edge up in a concertina and iron the fold flat. Then fold the whole thing in half but make sure the tasseled edge that's sitting on top is a little higher than the bottom tasseled edge, as pictured. Then pin this all into place as well as down either side to make sure the edges are flush.
Thread your sewing machine with white thread and sew down both sides of the runner, starting from the top to where the top tasseled edge is.
Then sew across the ironed fold at the bottom to secure the bottom tasseled edge.
Then sew each meshed part to the underside. Be careful as you may have to take it slow with the needle and work parts by hand to get over the bumps.
Now you have the base complete you can start making the wool fringing. Take sections of wool and fold them over 4 – 5 times. Then get a short piece of wool and tie a double knot around the top to so that you get a little tassel. You then need to do this over and over until you have enough to fill two lines across the wall hanging with small spaces in between each. This is the most time consuming part but is something you could do in front of the TV.
When you have all of your wool tassels you then need to sew them in two lines with the tops hidden under the tassels from the table runner so you can't see the not so pretty bits. Sew in a straight line catching each tassel as you go. The bottom row should be hanging off the bottom edge.
Then trim the wool fringing. I left the bottom layer a little longer and cut the other to make space for the pompoms.
Glue the pompoms on in two rows above the cotton mesh parts of the table runner.
With some of your left over wool, cut strips to loop over and pin evenly along the top of the wall hanging. Sew them in place with a line of stitching all the way along the top.
I then added a bit of a contrast with some gold tube beads but you could use any kind of beads you fancy. Slide them on the tassels, spacing them evenly and tie a knot underneath each one to keep them secure.
Thread the dowelling through the loops and tie some twine to each end. You're read to hang your new creation!
Easy peasy and all from a table runner! Its the perfect way to fill an empty space on your wall and it won't break the bank.
I'm looking forward to sharing the other DIY from my bedroom update so stay tuned and for now maybe you can use the long weekend to get crafty!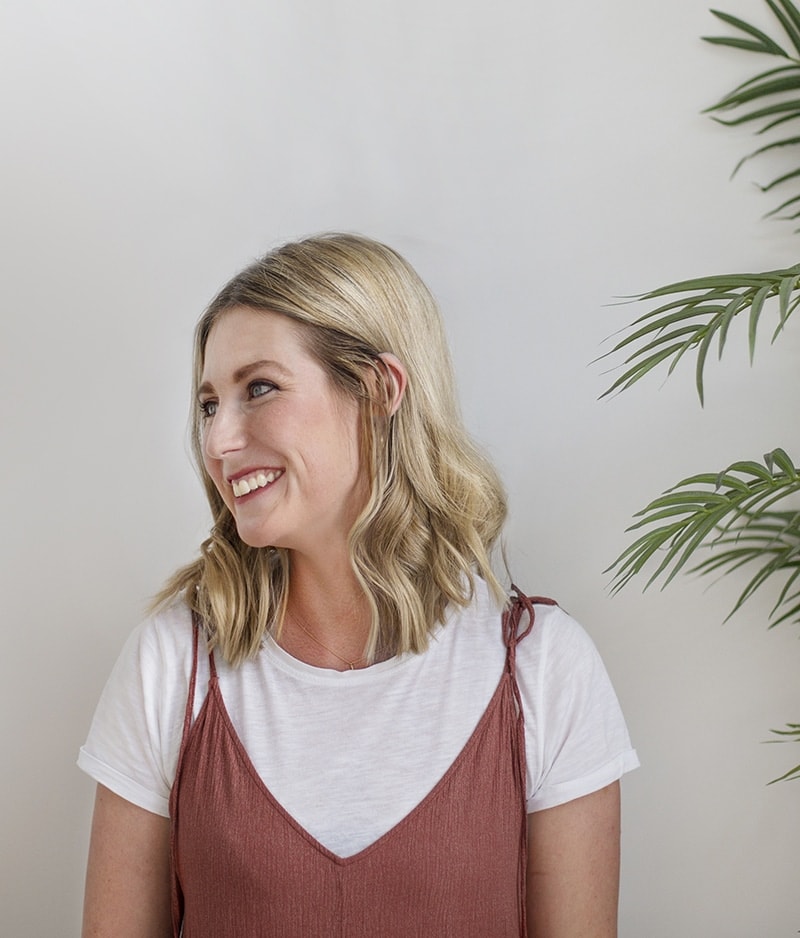 Hi, I'm Teri and welcome to my own creative corner of the internet. I blog about interiors, DIY projects, design inspiration and my general life so stick around have a read and say hi.
Work with Me
The Lovely Drawer is an award winning blog with a loyal audience that has grown over the years. I love working with brands small and large on exciting collaborations that can bring products alive in my own signature aesthetic.