I'm becoming quite the collector of fluffy 'stroke me' cushions in our pad! I'm not sure how that happened but I'm sure you'll agree it's nice to break up a room by adding in some textures, particularly when most of the room is one colour, in my case all grey!
I came up with another simpler than simple DIY to help you add a little texture into your room too. I found this pretty feather trim online but I've seen the same kind in lots of fabric shops over my time. I've often wanted to use it but could never quite decide how. In this tutorial I layer up all the feathery goodness to create what could almost pass as an extra house pet! Whilst the feather trim isn't totally inexpensive, these kinds of cushions are so pricey to buy in the shops that I think it's definitely justified spend of your pennies.
Materials
Feather trim in colour of your choice ( I got 5 yards for the size cushion with spare at the end)
Cushion pad ( I used 35 x 35cm)
Scissors
Some heavy items to hold things in place
Card or newspaper
Prepare you cushion cover by inserting some card or newspaper inside. This will stop the glue going through to the back. Begin with a line of the fabric glue right across the top, as close to the seam as possible. Make sure the glue line isn't too thick to ensure that just the satin top part will be stuck rather than the feathers.
 Line up the feather trim neatly at one side and press down as you go along, snipping with the scissors at the other end. Place some heavy items on top to keep the trim pressed down as it dries, which will only take about 10 minutes.
Then move onto the next layer by using those heavy items to also catch the feathers and draw them away from the area you're about to glue. I started the next line of glue roughly 1.5 inches down from the last. Repeat the glue line and then fixing the trim down to the cover. Repeat until you reach the bottom. Remove the card / paper and insert your cushion pad when everything is dry and you're done!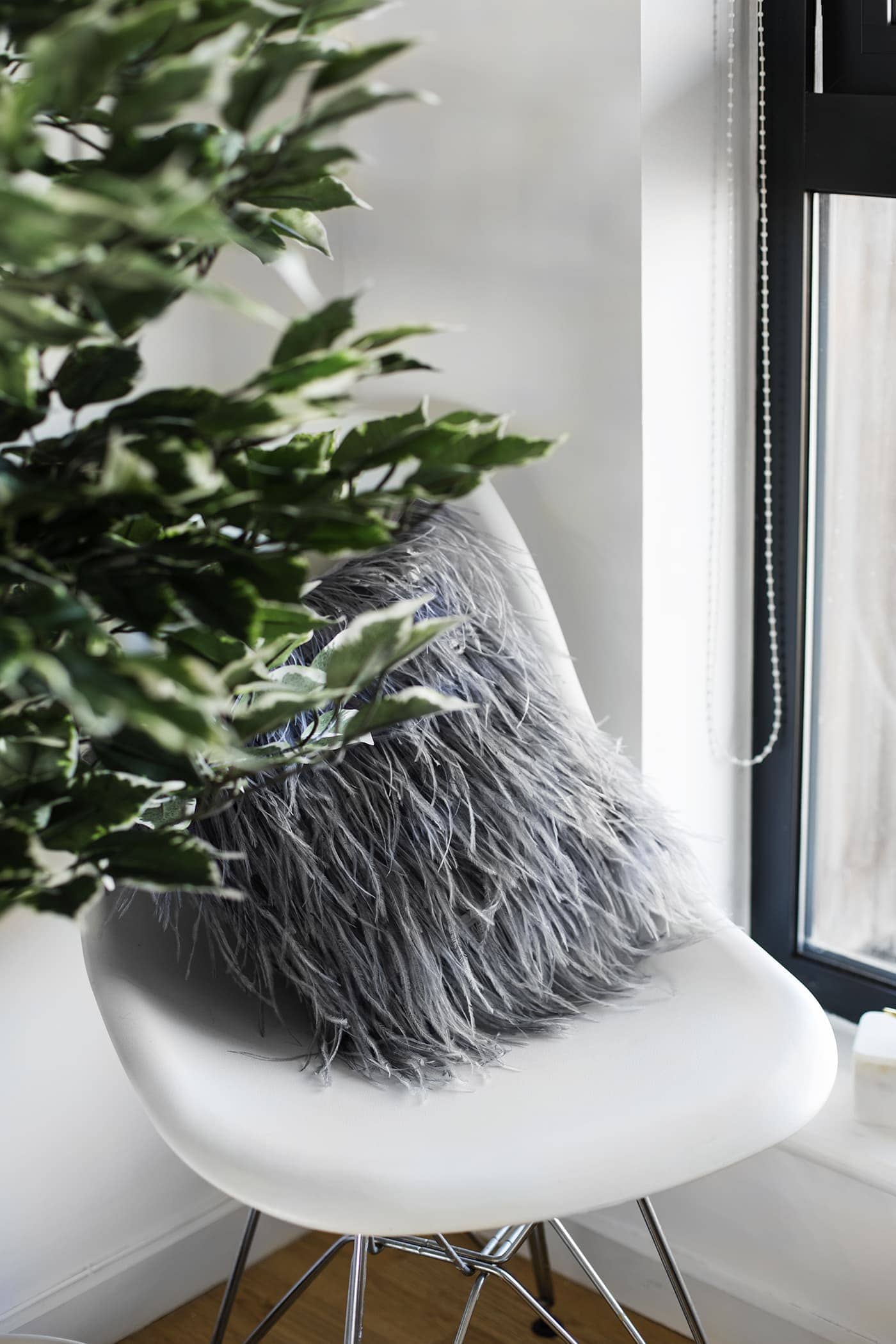 So simple and you end up with this little monster. For added texture you could glue the trim in strips with a smaller gap between too. I hope you enjoyed this one friends! Get making…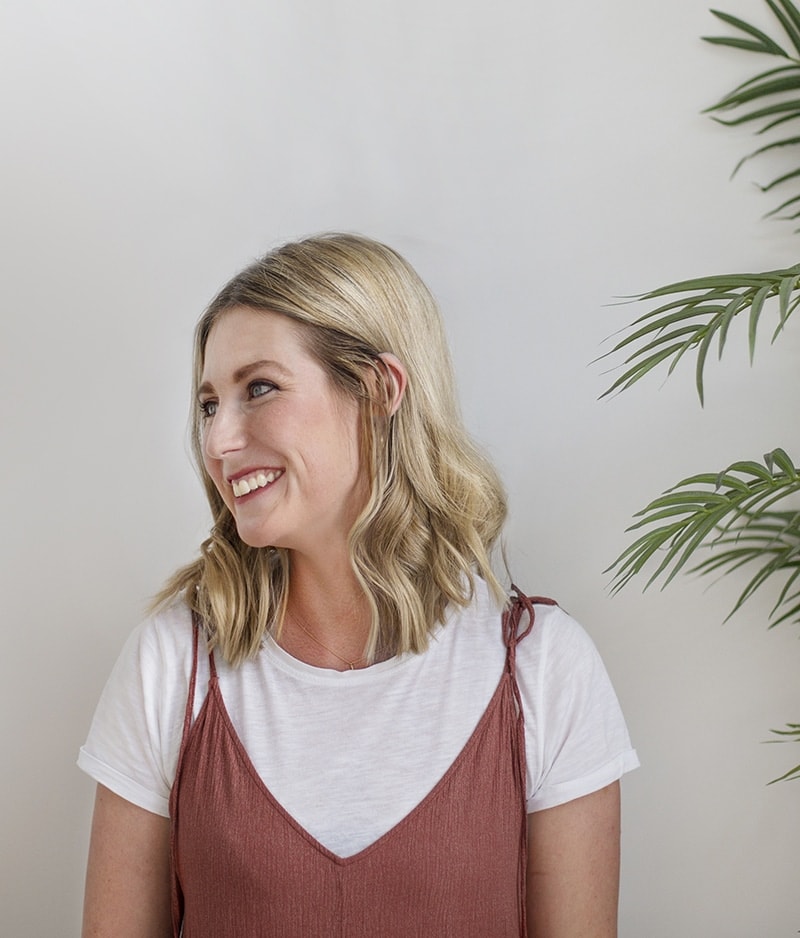 Hi, I'm Teri and welcome to my own creative corner of the internet. I blog about interiors, DIY projects, design inspiration and my general life so stick around have a read and say hi.
Work with Me
The Lovely Drawer is an award winning blog with a loyal audience that has grown over the years. I love working with brands small and large on exciting collaborations that can bring products alive in my own signature aesthetic.