We're in the interim where we're waiting for Spring in complete desperation and yet we're not quite there yet. Last weekend's snowfall and sub-zero temperatures was a brutal reminder of that! I don't know about you but on these chilly days when the evenings still draw in early, I lack the motivation to leave the house. I have to force myself to get out in the 'oh so fresssh' air, which is particularly hard in the evening. I've somewhat turned into a grandma awaiting the Summer evenings to return before I regain my enthusiasm. I guess you could say I've been in hibernation mode and so I thought it fitting to put together a post dedicated to 'staying in'. Haven't you heard it's the new going out??
I've collected some essentials to make staying in pretty darn exciting and I'm sharing them with you lovely lot. 
First off I've been having baths pretty much every evening lately. You may think I'm exaggerating but my husband and more than likely our energy bill can testify. There's nothing quite like it for warming you through and helping unwind. Recently I've been making my bath time all the more luxurious with these gorgeous 'Nourish' bath salts from Hopscotch. You may well have realised I'm a bit of a fan of Hopscotch already but I hadn't tried these salts until recently and my crush has only grown. She makes these herself with all natural ingredients and this one is a combination of calming rose and comforting vanilla. even just to look at, it's a thing of beauty but it smells delicious and leaves you feeling nourished post bath.
I'm generally quite a cold person so you'll find me with a deceptive amount of layers hiding underneath my clothes in Winter. Finally I've actually found a jumper that is so cosy that I need only wear a vest top underneath…magic! The jumper is a toasty knit from Woolovers with the most generous polo neck I've ever experienced and my guess is it seals in the warmth so well because it's pure lambswool. I wore this two days straight last weekend and rather ashamedly slept in it too (it was only a nap if that makes it any more acceptable). I ordered a charcoal in medium to keep things very oversized and you can see the knit more clearly in the photo right at the bottom of the post. I also bagged myself a pair of these snuggly cashmere and merino socks to match, in a lovely grey marl. I've never actually owned anything cashmere so this was a treat. I genuinely thought that it was probably hyped up but I wore these under my boots in the snow fall and my feet were warmer than any of my other socks in normal weather conditions. They're soooo soft and I can completely see how better quality knits keep you warmer. No itchiness, just a big knitted hug for my body and feet!
It's nice to have some pampering time but it's even nicer when the pamper party comes to your own home. I don't get my nails done often, in fact I barely ever go to a salon to get anything done (my American friends would be appalled) but that doesn't mean I don't love it! I was introduced to Prettly at a Christmas event where they were ready and waiting to give people's hair a transformation. There were french plaits and mermaid braids happening left right and centre but I opted for some bouncy waves. I walked out of the event feeling ready to star in my own hair commercial so when they got in contact about arranging a private beauty treatment from my home for me and my pal, I jumped at the chance! You can have all sorts of treatments from hair to make up to hair removal to pedicures and manicures. It's such a great idea to do with friends as a girl's night in or even if you're heading out to an event and love the idea of someone helping you get ready from the comfort of your own home. Me and my friend both had gel manicures, sat around my dining room, chit chatting away…and to follow all that excitement I had a nap. Dreamy afternoon eh folks? You can also use the code N-TERI50 to get 50% off your first treatment! Valid until January 2018!
I've really been into scented candles this year. I know, I know, I'm late to the party but I never really cared in years gone by, unless it was Christmas which always calls for mulled, cinnamon scents running through the house at all times! There's something really satisfying about arriving home, running a bath and lighting your favourite candle to set the tone for your night in. I was recently introduced these beautiful, minimal candles from Landon Taylor and fell a little bit in love. I recently ordered the Winter Woods scent which smells amazing. It's described as a classic Christmas tree scent combining pine, fir, spruce, moss and cardamon. With that description you may think it would smell really earthy but there's a hint of that but with a definite sweetness which lifts it and makes it that little bit fresher. I'm thinking this could definitely be a scent to carry through into Spring, great for the transition. Have a gander at their other scents, it's hard to choose.
Staying in wouldn't be complete without a cup of tea, would it? I stumbled across this toasty treat in Waitrose a few months ago and it was like a match made in heaven because I'd literally been wondering if anyone made one with these specific flavours. Cocoa, cinnamon, ginger, cardamon and vanilla…what more could you want. It's like comfort food in a tea! You can see it's the good stuff but they come in handy tea bags to make it extra easy…and I tend to reuse the bag for more than one cup because I ain't wasting any of these bad boys. Snuggle up under a blanket and sip one of these while you watch a good film. Perfection.
The bath salts, jumpers, socks, manicures and scented candles were all gifted to me, but each one was chosen by me and come with my own opinions.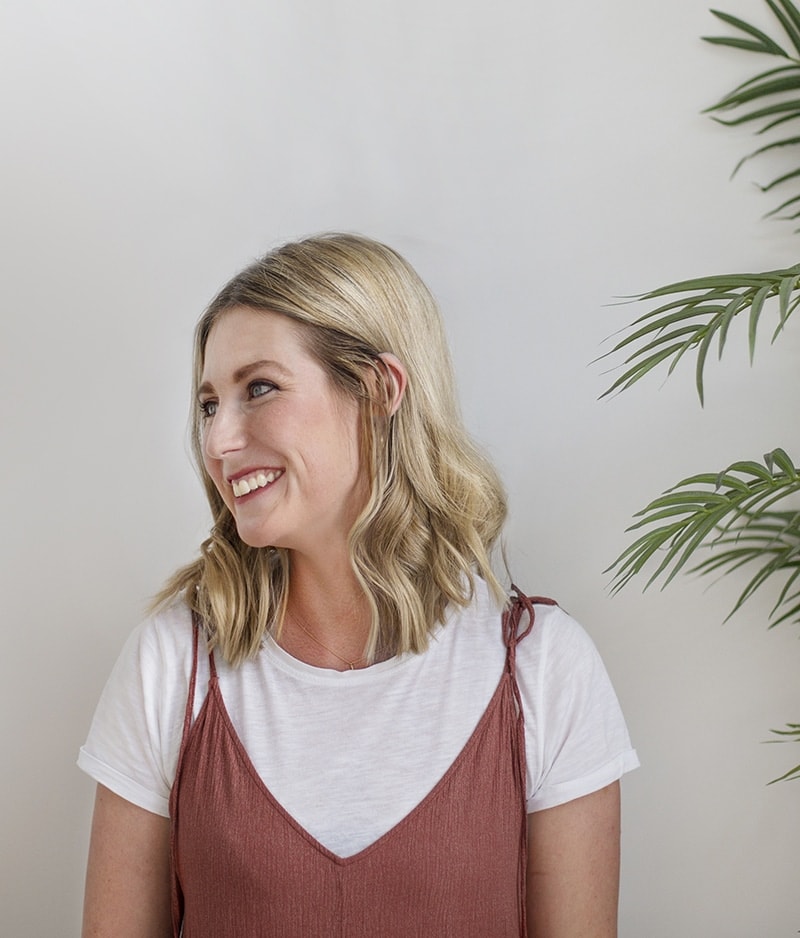 Hi, I'm Teri and welcome to my own creative corner of the internet. I blog about interiors, DIY projects, design inspiration and my general life so stick around have a read and say hi.
Work with Me
The Lovely Drawer is an award winning blog with a loyal audience that has grown over the years. I love working with brands small and large on exciting collaborations that can bring products alive in my own signature aesthetic.