This is a happy tale of the 'lazy girls' makeover. When I visited the Laura Ashley Spring / Summer 15 press show I was totally taken with their new range of decorative furniture paints. I had been told that this magical paint had no need for primer and could be used on treated and untreated surfaces alike. What a sparkly concept this was! If you don't know me in person you may not know that when it comes to craft I'm pretty lazy and in any area of my life I'm prone to taking short cuts. Have you noticed that my DIYs are always simple and relatively speedy? Have you noticed the illustration style I favour is spontaneous, quick brush strokes? Things that take on the phrase 'a labour of love' are of little interest to me accept to look on and admire those who do have the patience. Maybe if I had many more hours in the day this might sound more appealing but right now I'm moving too quickly. I've gone down that road before. The main time that springs to mind was when I decided to hole punch tissue paper shapes by hand to make up all of a client's wedding confetti bags. Absolute fool!
Sometimes short cuts have worked well for me, sometimes not so much. My bed frame for instance was just crying out for a lick of white paint to mask the orange pine that offended my eyes. I searched high and low for a non-primer paint for a quick fix. Imagine mixing watercolour in a palette. That's how the paint took to the bed frame, to my husband's amusement. It took many coats for me to getting an even finish, dashing any hopes of a fast job, so much so that I just did the headboard and back legs and left the rest. Yup, now our trusty long duvet covers the rest!
As you can imagine I jumped at the chance to give this Laura Ashley paint a whirl, deciding to transform some cheap chairs I'd found to a more in keeping colour with my home.
I do actually love the colour of the wood in these chairs but it seriously clashed with my dining room table so I had to find something more fitting. I'm a bit obsessed with grey so I chose the dove grey paint from the Laura Ashley collection and readied my paint brush.
The paint went on like a dream! No watercolour style moments occurred. It took really well and I was really pleased that two coats did the job nicely and I was impressed at how quickly the paint dried too. You do definitely need to also apply the Laura Ashley furniture varnish afterwards though. If it's an item that might see a bit of wear and tear like a chair then the paint can easily off without the varnish.
I thought I'd make my new chairs a little bit more comfortable with some hand painted cushion covers. You can buy super cheap plain covers from Ikea and I just used my fave standard fabric paint in copper and white to paint on some really simple but effective patterns. Any one could do it!
All in all I'm really happy with the results. I didn't do anything crazy but the test run was a success. You could use it to doll up anything even just highlights of it to give a dipped affect. Hopefully I won't get so into it that I paint everything in the house grey!
Check out the Laura Ashley blog to see how some other bloggers used the paint and there are more on the way.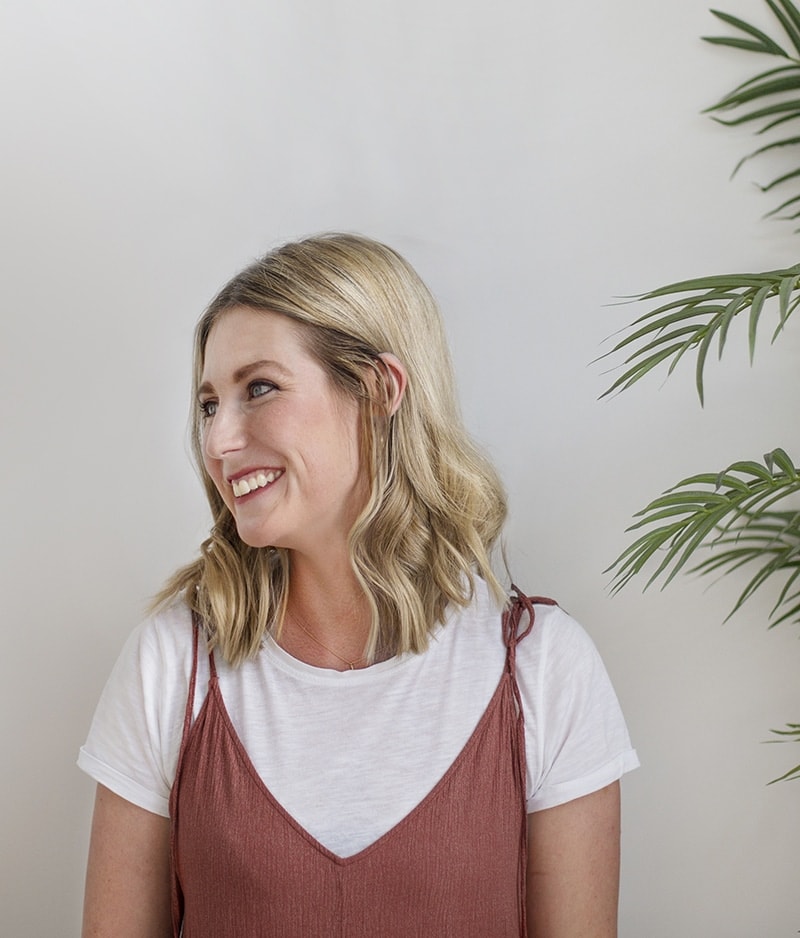 Hi, I'm Teri and welcome to my own creative corner of the internet. I blog about interiors, DIY projects, design inspiration and my general life so stick around have a read and say hi.
Work with Me
The Lovely Drawer is an award winning blog with a loyal audience that has grown over the years. I love working with brands small and large on exciting collaborations that can bring products alive in my own signature aesthetic.