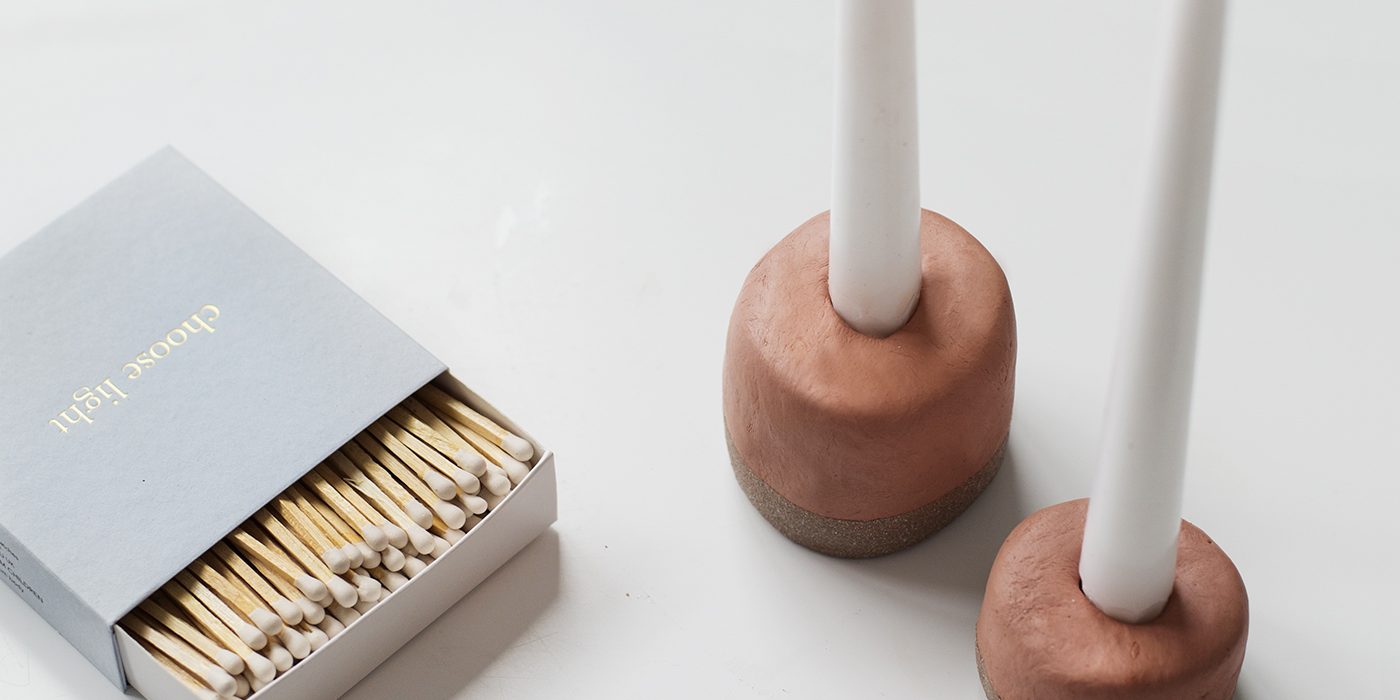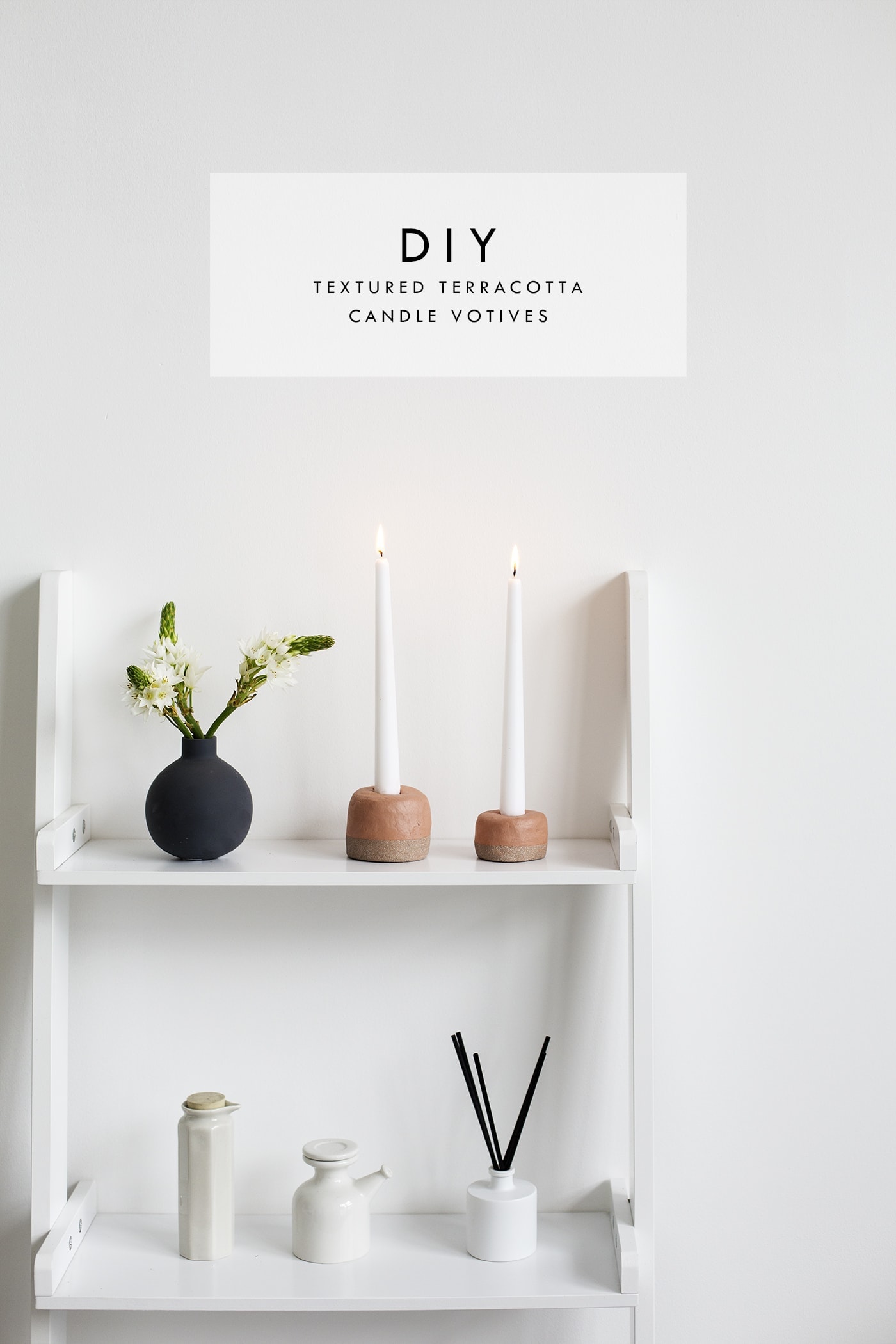 2018 sees us bringing the outside in with more than just house plants, now extending to materials like concrete, terrazzo and terracotta. I happen to be a big fan of the earthy tone and texture of terracotta and how it can so easily soften a minimal and predominantly monochrome space. It doesn't take much of a keen eye to notice how much I love clay. Peruse the blog for more than five minutes and you'll realise that lots of my tutorials are based around this versatile material. I happened to come across terracotta air dry clay and thought why not give it a whirl and make some minimalist candle holders. It may also have a teeny bit to do with the fact I just broke my most recent candle stick holder (sob, sob).
As with most of my ideas this is super simple to make and I even added a little texture for interest with one of my trusty stone touch, textured spray paints. Keep on reading for the full how to…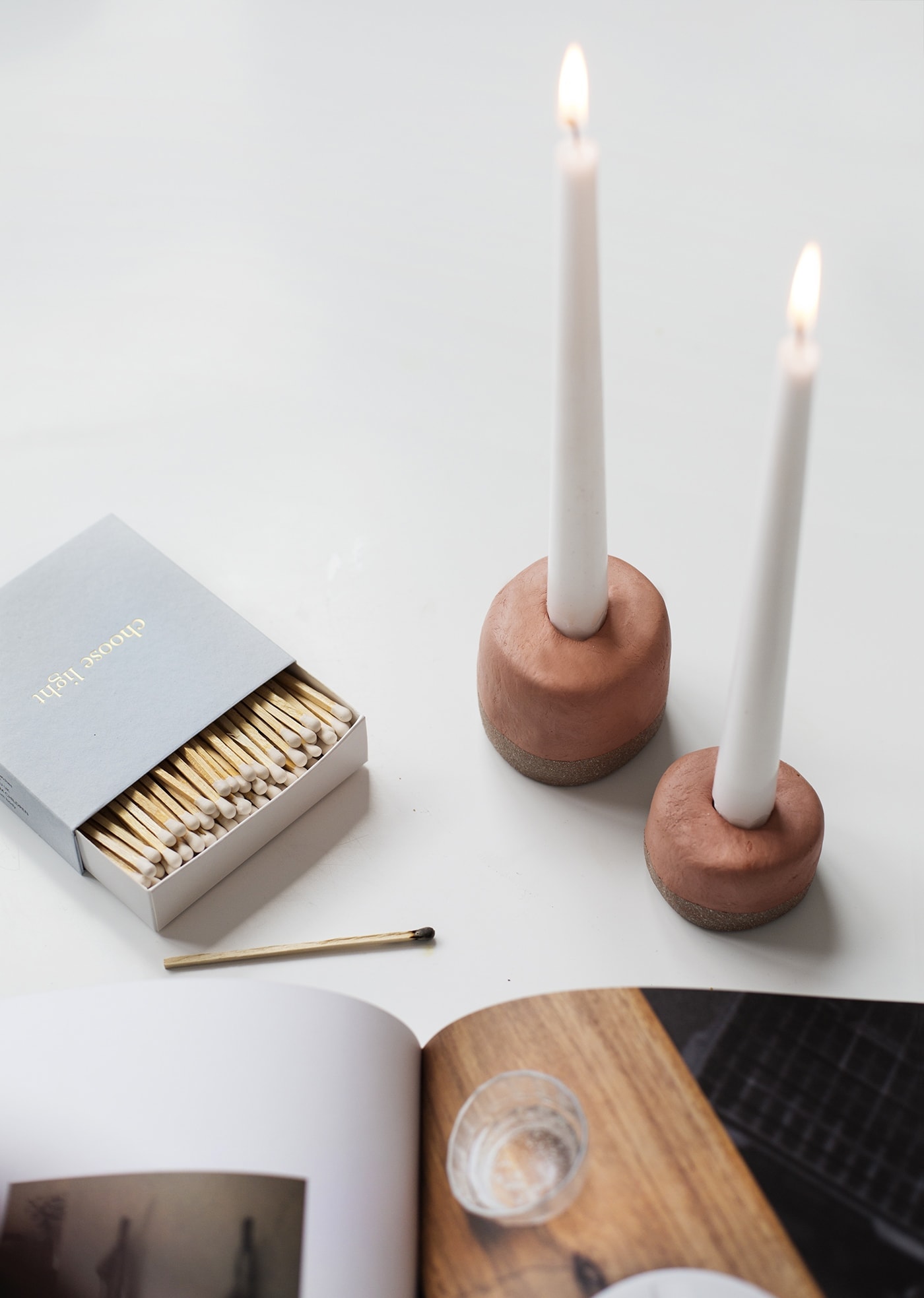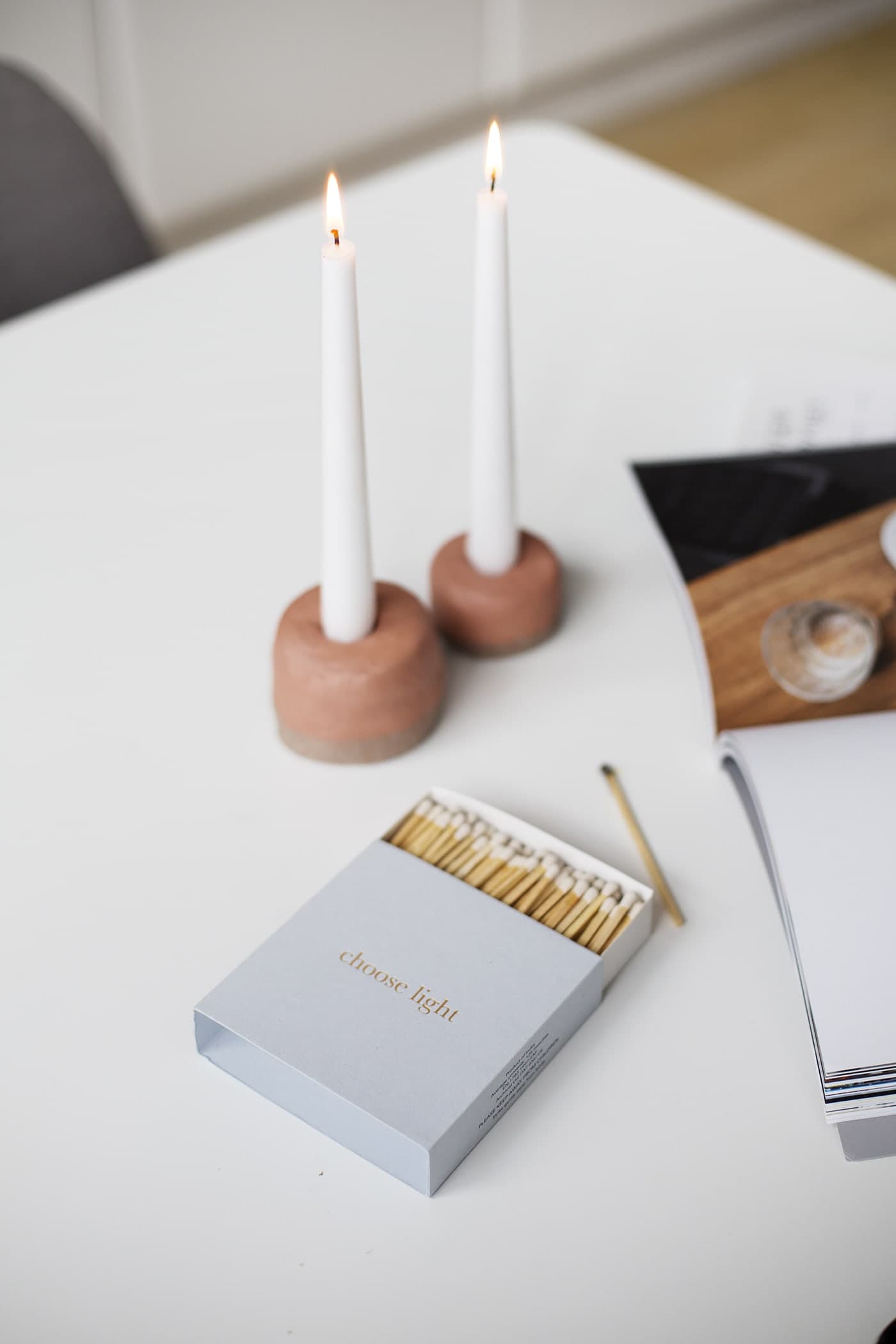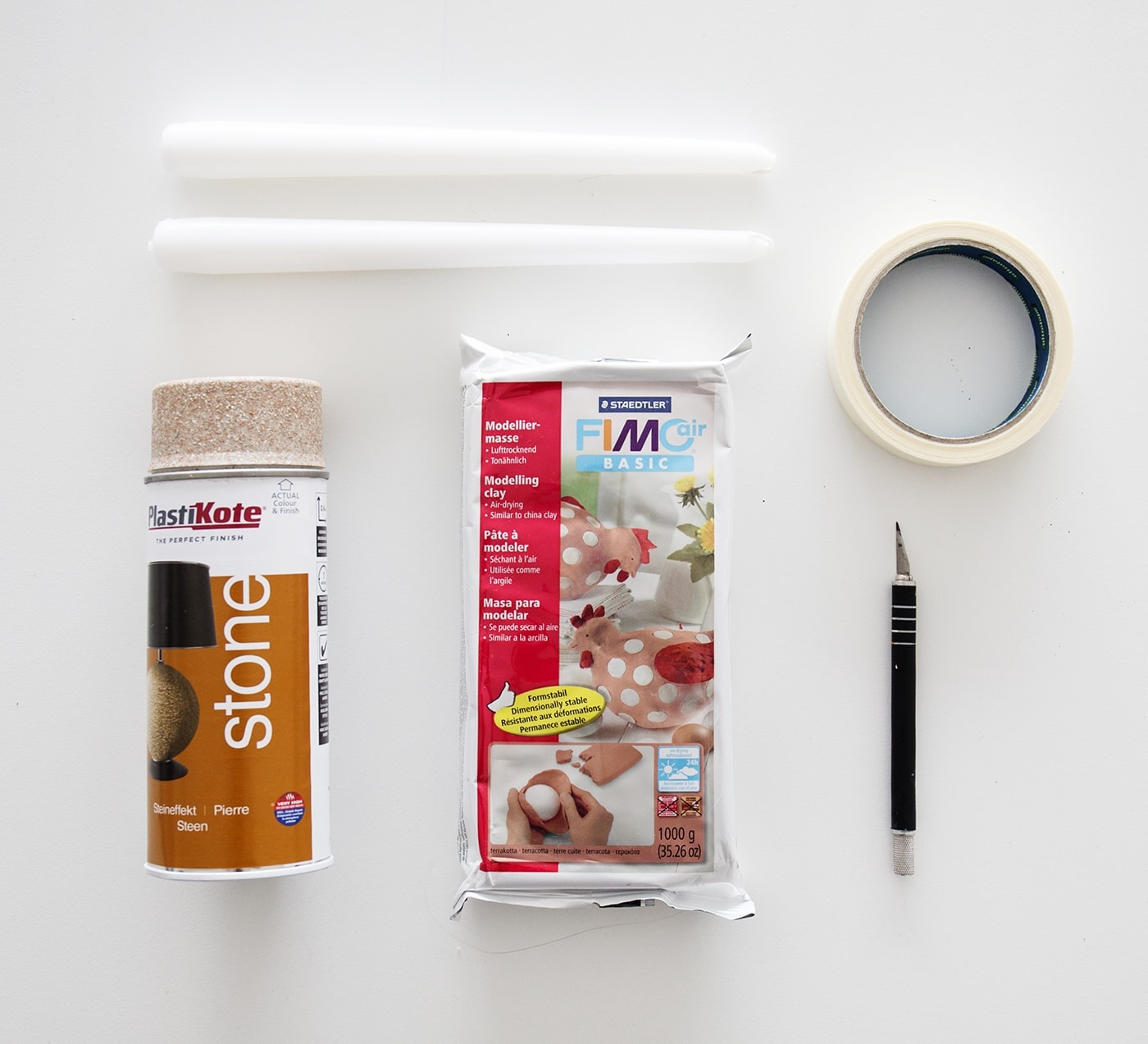 Materials
Candle sticks
Knife/ scalpel
Masking tape
Paper to protect your surface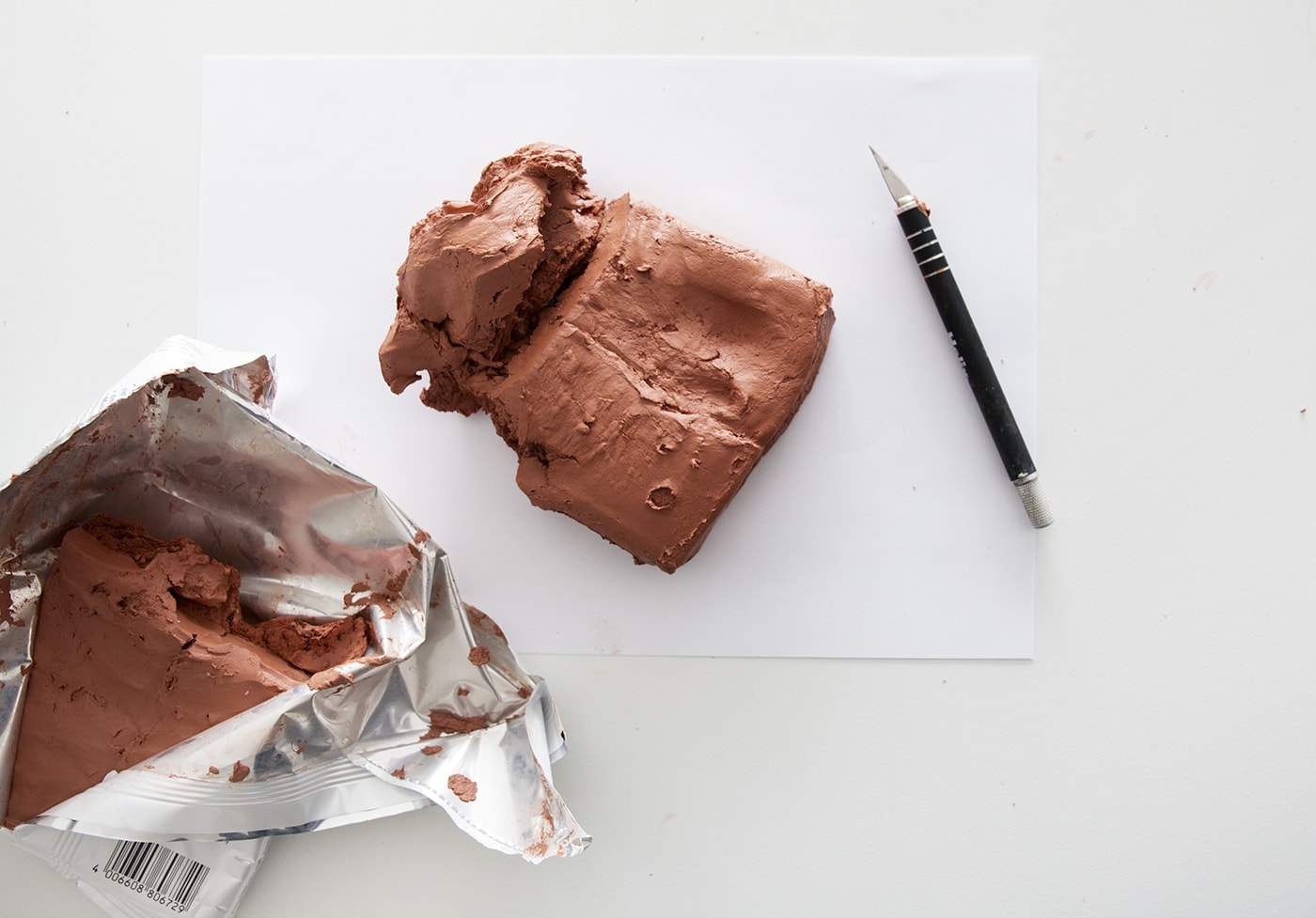 Start by cutting a wedge of the clay. For my larger votive I used about half a 1kg block and the smaller one about a third of the remaining.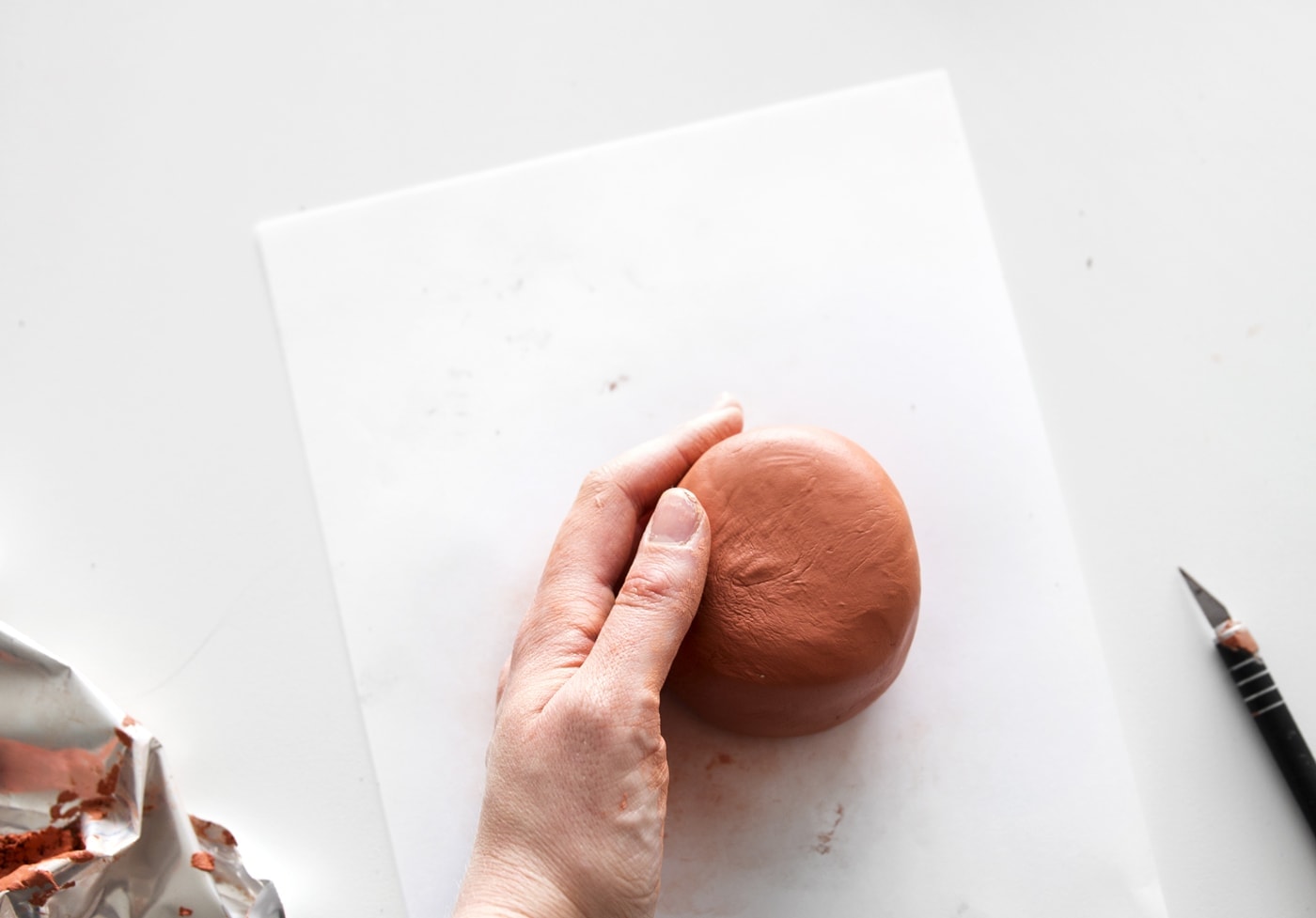 Warm the clay up, rolling in your hand to create a ball and the sit on the paper to create a flat bottom. You can the roll on its side to smooth out the side and pat the top to flatten that slightly too.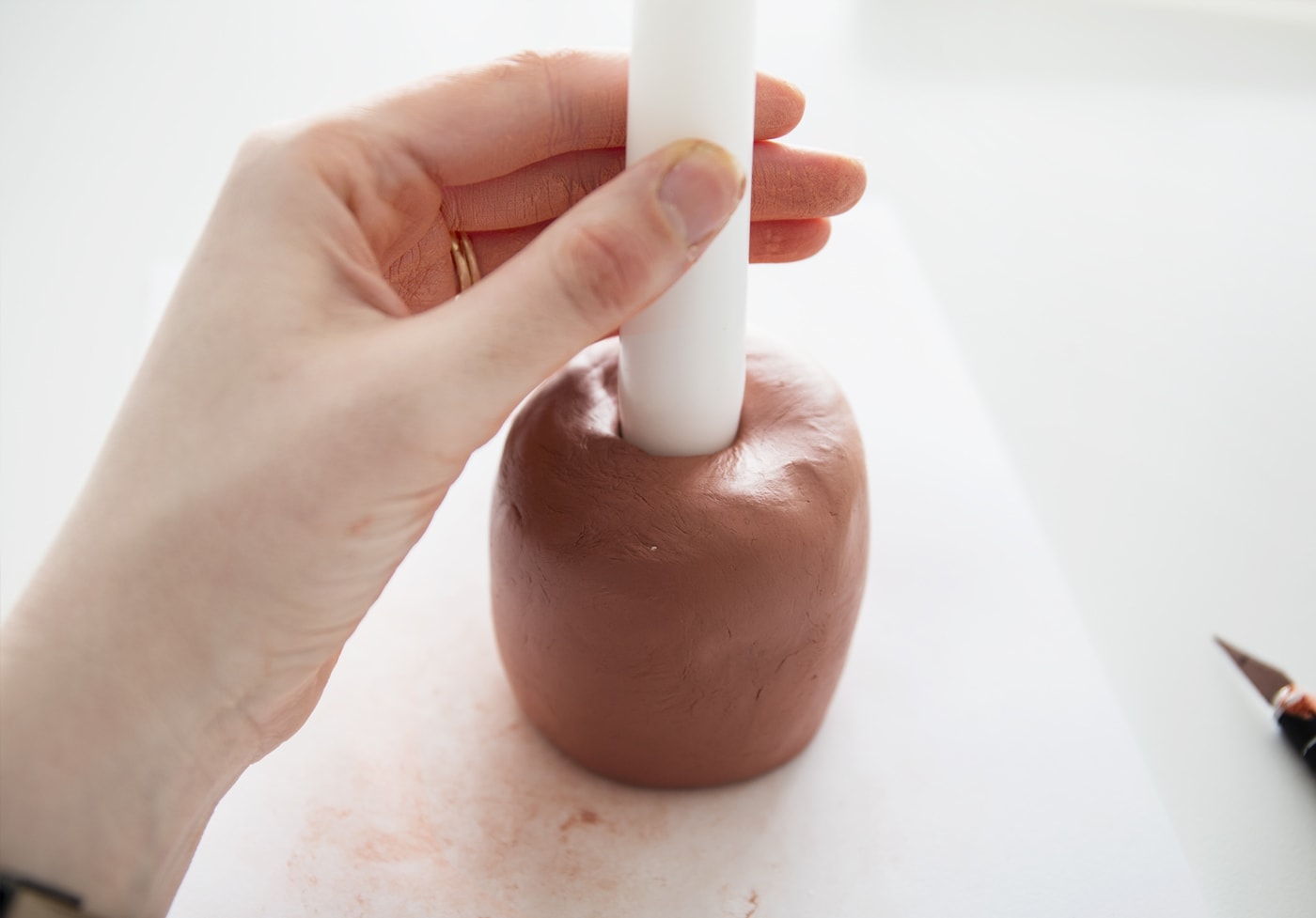 Take one of your candle sticks and gently twist it into the clay at the top. This will create a hole for the candle to sit in eventually.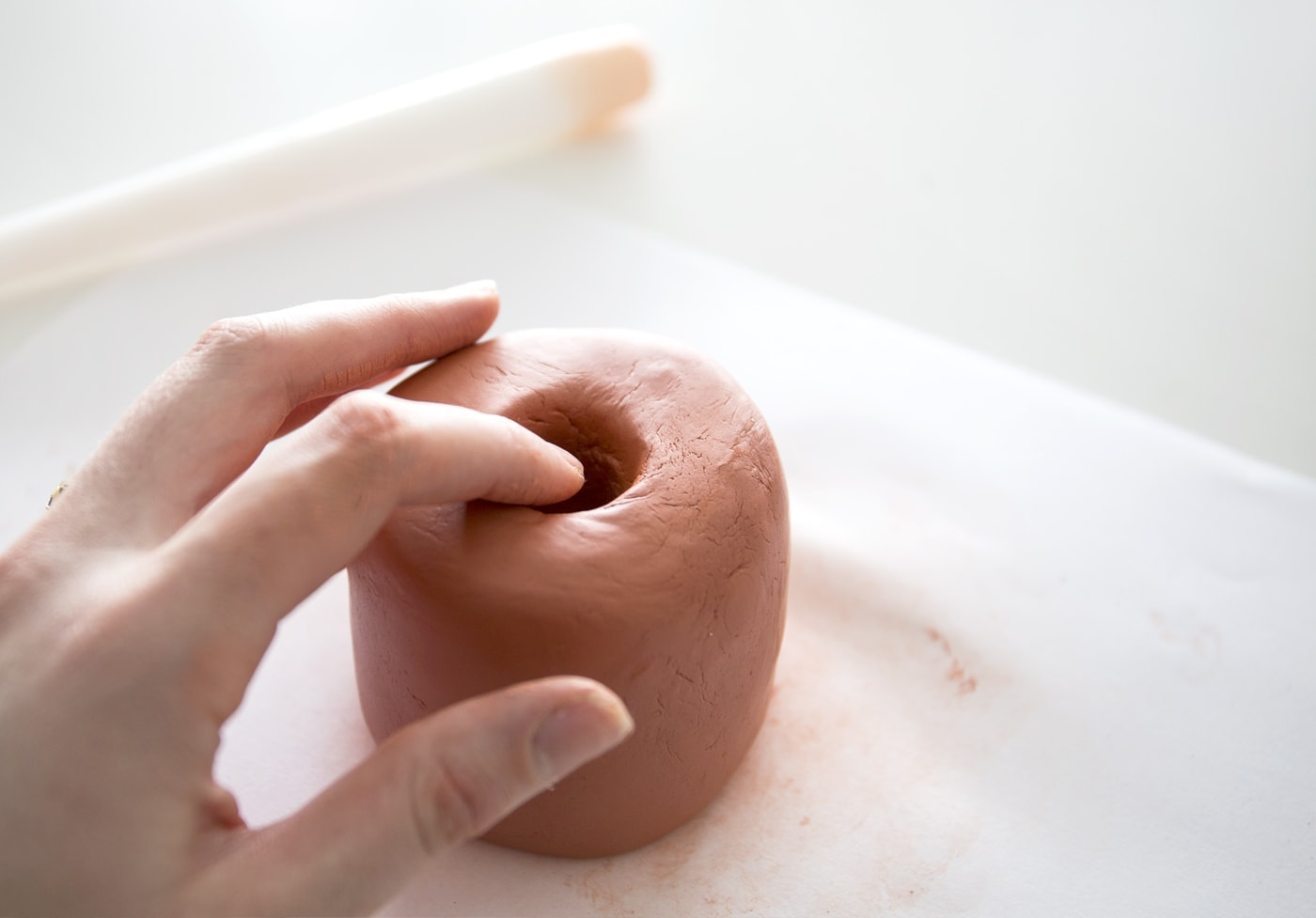 Smooth out the hole and any areas that have been misshapen from sticking the candle in.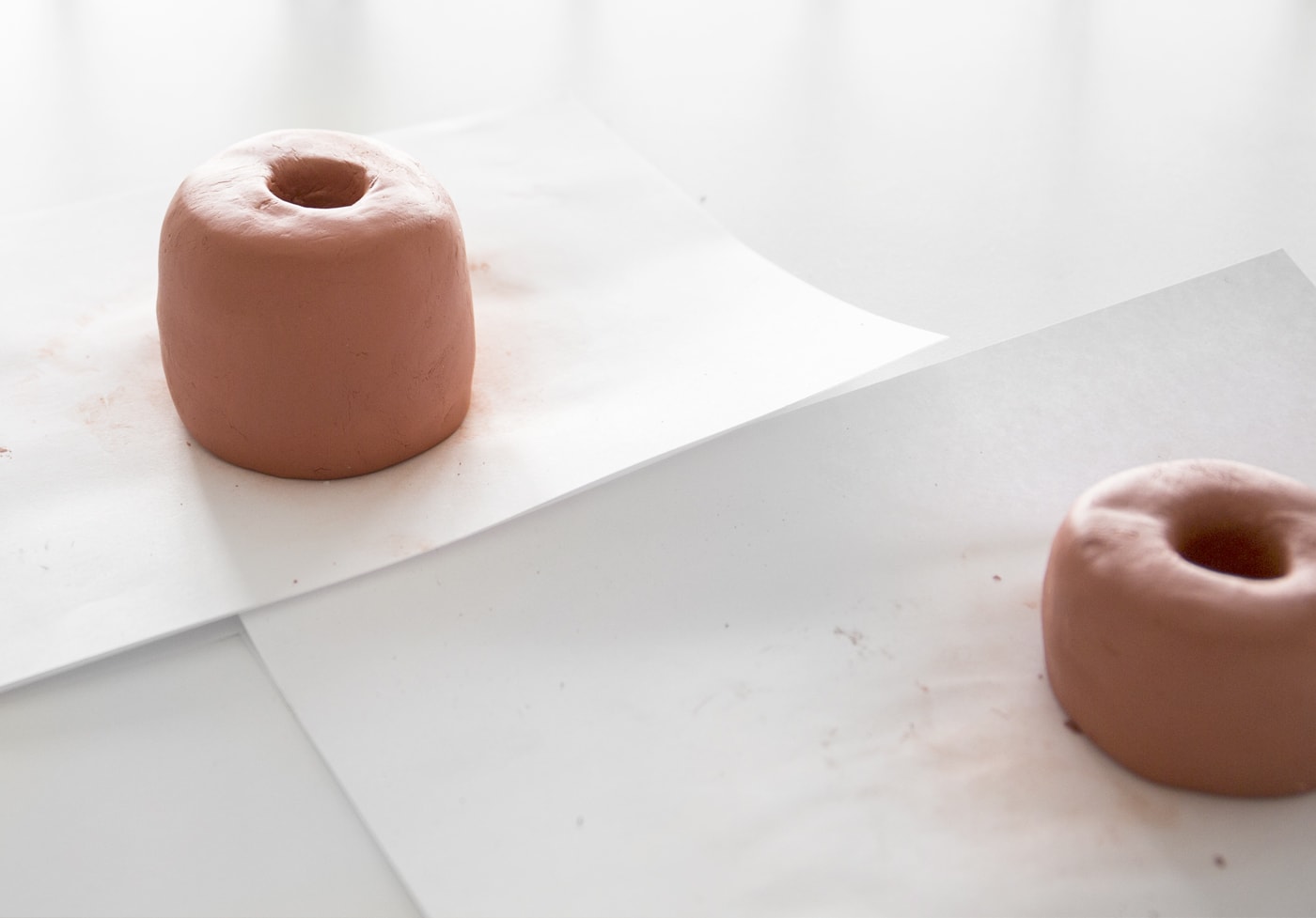 Leave to dry. There's no oven baking with this clay. I left mine for 24 hours upright and then turned them over and left them for another 24 hours.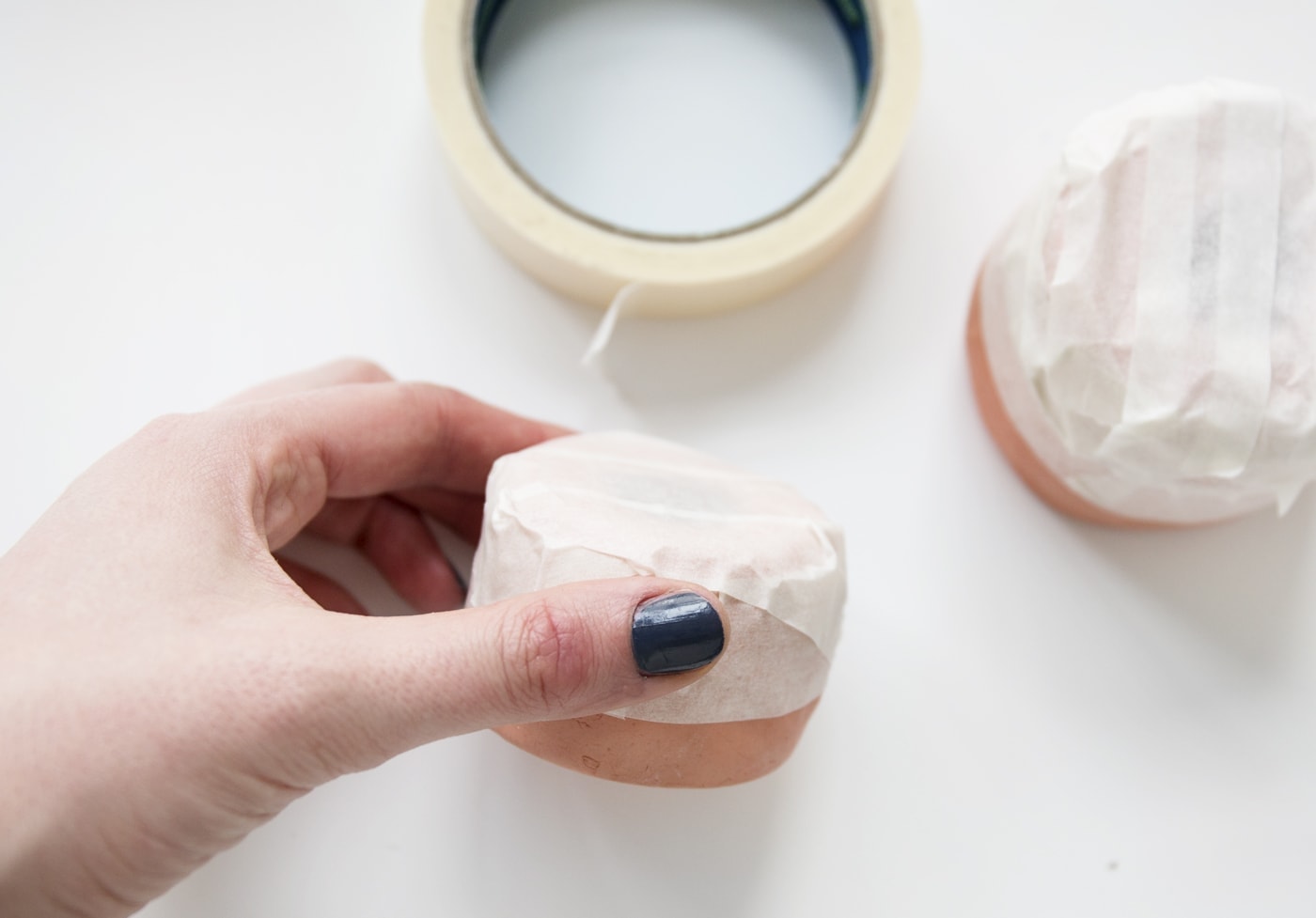 Once dry use the tape to mask off the top section of the candle holder leaving  a exposed strip at the bottom. Spray 2 thin layers of the stone textured spray paint and leave to dry completely before peeling the tape off!
…and taadaa! The sprayed bottom adds a nice tactile finish to the whole thing, whether you line them up on a shelf or have them as a table centre piece. Enjoy making, it's a little bit like a year 7 pottery class.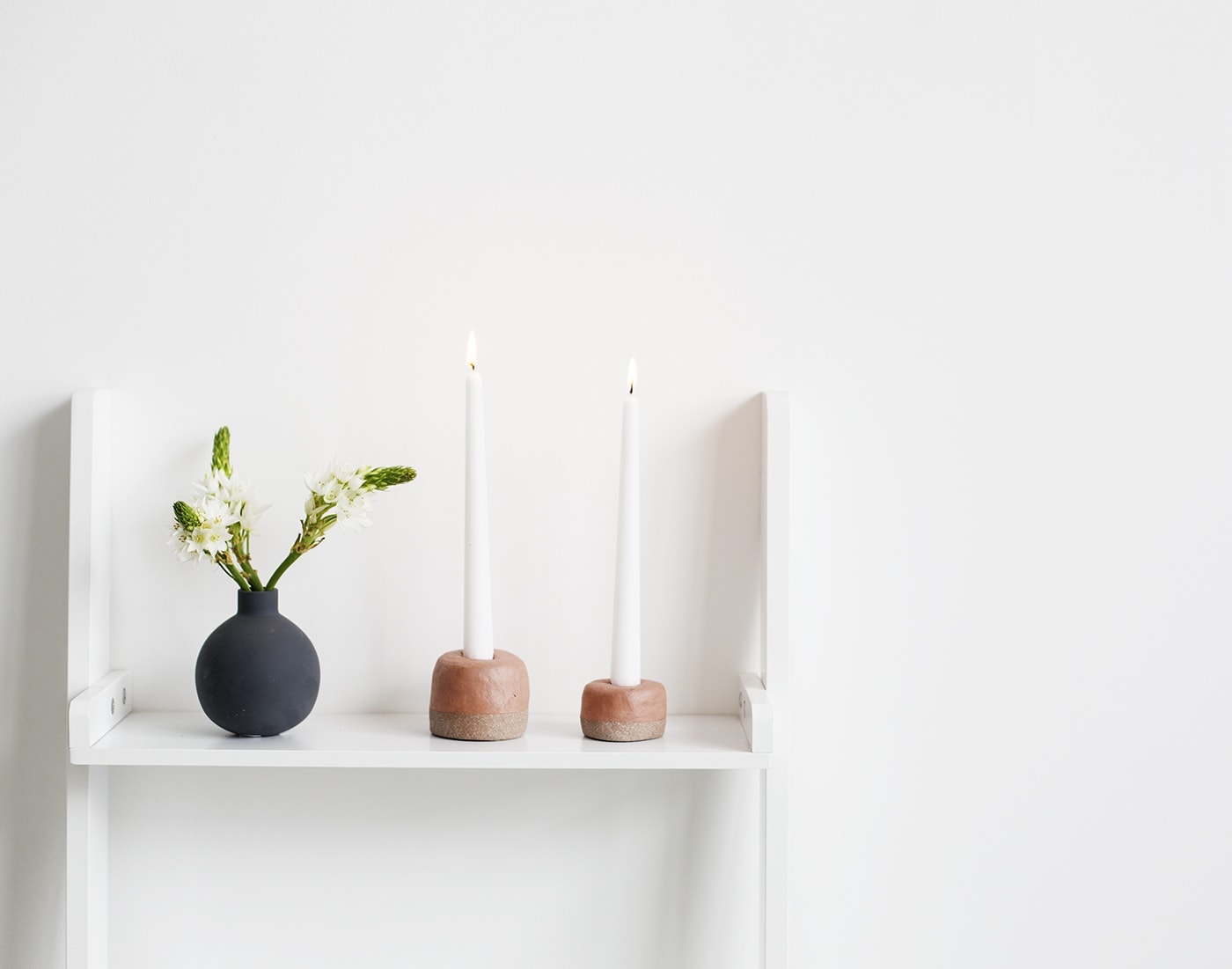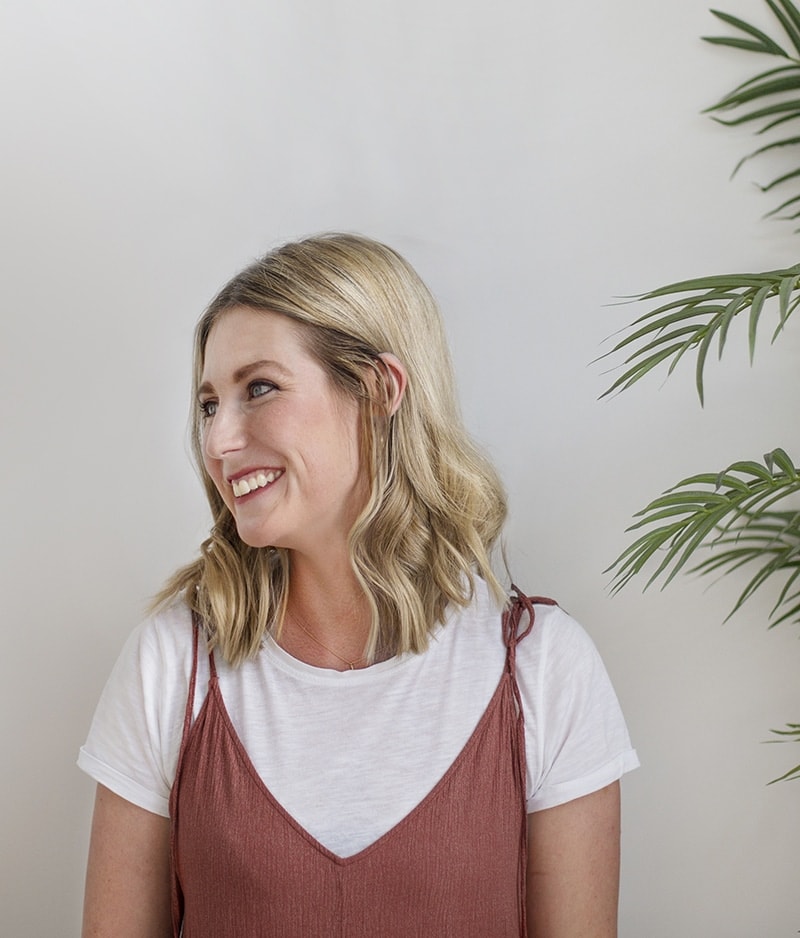 Hi, I'm Teri and welcome to my own creative corner of the internet. I blog about interiors, DIY projects, design inspiration and my general life so stick around have a read and say hi.
Work with Me
The Lovely Drawer is an award winning blog with a loyal audience that has grown over the years. I love working with brands small and large on exciting collaborations that can bring products alive in my own signature aesthetic.