chandelier | vase | nesting tables | blue velvet chair | scissors
Hi folks! You may well have headed to the many events spread all over the capital for London Design Festival yourself. I only managed two days and it left me full to the brim with inspiration and totally exhausted all at the same time. I took on the Shoreditch Design Triangle on the Tuesday and then The Design Junction on the Thursday and thought I'd share my favourites as a slice of interiors inspiration for you all. 
After the numerous different takes on the pendant light over the last few years I really love the above 'chandelier' take on it from SCP. It's a fresh idea that makes a statement, whilst still being reasonably understated. Just my cup of tea. Other eye heart moments came from Monologue, who were launching their 'Daily Fiction' range by Normann Copenhagen. This fun stationery selection is heavily based around uneven shapes and rock textures and evokes a somewhat nostalgic feeling that brings me back to my science text books at school. You may not think that's a good thing but apparently I do. The scissors above are at the top of my 'want' list.
deck table | halo lamp |  cabinet | knot cushion | basket chair
I was also very taken with the Halo Lamp from the Kjarten Oskarsson Studio. I was given a little demo and was instantly intrigued. You simply turn the disc to bring in the light, just like magic. It's definitely a talking piece and it's such an innovative idea for a light. I mistook it for a very chic mirror.
Another one for my ever growing wish list was the basket chair from Design House Stokholm. We've seen many chairs in this sort of Eames style but I love that this one has something I haven't really seen and that's this basket weave design. It not only looks great but also allows the chair to give slightly as you sit in it. The weave effect makes for a satisfying lean rather than the stiffness you get from most chairs. There's even clever clip on cushions in lots of colours to keep your bottom comfy too. I tried it out and I can certainly vouch for it's comfort! The not cushion is also from them too and makes me excited about Winter just looking at it. That really is saying something for me.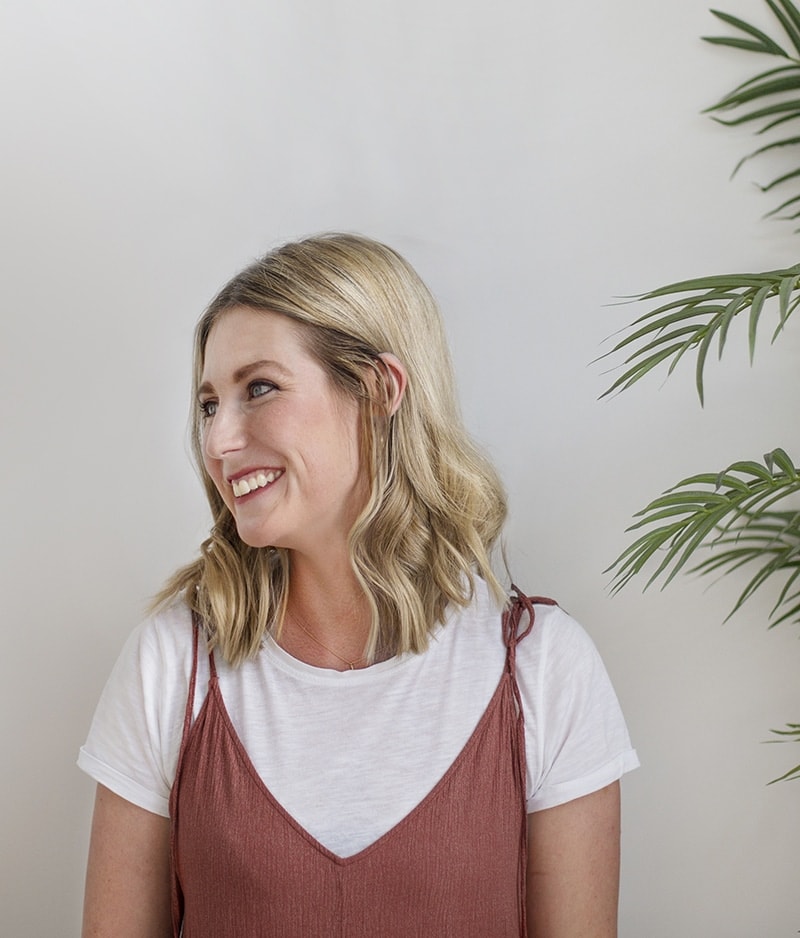 Hi, I'm Teri and welcome to my own creative corner of the internet. I blog about interiors, DIY projects, design inspiration and my general life so stick around have a read and say hi.
Work with Me
The Lovely Drawer is an award winning blog with a loyal audience that has grown over the years. I love working with brands small and large on exciting collaborations that can bring products alive in my own signature aesthetic.