With a new year comes thoughts of what you might like to do differently. It may be the typical list of eat better, dry January, hitting the gym, doing that DIY job that you've been hiding from for months. Equally if you're creative the new start may leave you brainstorming how you could turn your creative hobby into a business. For some people it's that burning question that keeps on popping back into their minds and for some it's just a little 'what if' niggle that gets shelved over and over because after all, 'life's too busy' or 'you probably wouldn't be a success anyway.' It's tough to get up the nerve to just start, partly as you often don't know where to start and so you continue with the  same old 9-5 hustle! I've been there and I empathise but I come bearing good news that there's help at hand. My first port of call was to open an Etsy shop in order to kick off my own business and I'm so glad I did. This year Etsy brings you Etsy Resolution, a free four week bootcamp starting at the end of January, designed specifically to help you with everything you need to know in order to set up shop, so you can feel confident to get rolling and smack the new year in the face!
I've mentioned it before in this space but for so long people had asked if I had an Etsy shop. They always seemed surprised when it transpired that I didn't and to be honest I felt the same. At the time I had a full time in-house design job. I was getting freelance design work on the side through my blog and loving it but couldn't imagine setting aside the time to start an Etsy shop alongside. The thought of developing a whole range of product, photographing my designs, researching packaging, working out postage costs and writing comprehensive descriptions felt more than a little overwhelming. I always wanted to and in many ways I wish I had done some of that leg work before I walked out on my job to start my own business full time.
Etsy was the first thing on my list when I left my job. I already loved buying from there myself and aside from anything it was a low risk way to dip my toe in the online selling pool. With low fees for listings it doesn't feel like a massive upfront commitment. Etsy are even offering participants in the Etsy Resolution boot camp, 20 free product listings! The shop interface is simple and intuitive to use so you can easily get products up and available for an audience to see that you wouldn't necessarily have if you set up your own online shop. You get valuable insight into how people respond to what you're selling and get a feel for what people like and what doesn't necessarily work. It's all a learning curve in the best possible way. I remember how excited I was when I got my very first order the day after I launched. I packed up that order with a massive smile on my face and I've loved seeing what's been popular ever since.
So how did I start?
Design development
Well I wish I could say there was an Etsy bootcamp for me to go through before I started but unfortunately not at the time. I sectioned off chunks of time to develop product to begin with. I had a little think about what items would be low risk starters. With my love of all things paper, art prints seemed like the most obvious choice. I invested in a really good quality printer so that I could print them myself, on demand. That saved me having to print large print runs worth of stock without any clue how much I would sell and I have to say it worked perfectly. I still do some print on demand items today but also now carry stock, having done various craft fairs and pop up shops.
I also wanted to sell wedding stationery. My previous job was as a greetings card designer (no it wasn't like 500 Days Of Summer, sorry to disappoint) and my favourite cards to work on were always the love occasions. It was an easy link to make and so I spent a good amount of time developing four wedding sets. When I launched on Etsy I only sold printable versions of my sets to see how they went. I would personalise all the colours, wording and illustrations and they would receive the PDFs to take to a printer themselves.I still actually have that option within my site but I really wanted to offer printing too. Being a bit fussy about card quality and colour matching I wanted to make completely sure I found the right printer first. Whilst I was happy to print my own art prints , the thought of having to print and cut quantities in the hundreds filled me with horror and didn't sound sustainable.
This development stage was a bit like a playground as finally I was free from the constraints of a larger company. No one was art directing me apart from me, myself and I and I could pour all of my heart into it without worrying that a corny line or 10 tons of glitter would be plastered on top by the end! Sadly the stress and anxiety of just having quite my job and gone from stable income to…well, who knew at that stage, robbed some of that enjoyment. My advise would be to enjoy this stage as much as possible. You can really mould and shape your brand however you like and experiment. Not everything has to make it into your shop.
Style and shoot
The next stage was to capture my products in the best possible way. Photos are so important as that's what stops a customer in their tracks as they scroll through the many items on the Etsy feed. As a blogger myself I know that good photography will mean it's more likely for me to want to feature the item in a product round up and the same goes for magazines. It's handy to have that exposure too right? In my opinion it's best to work with clean backgrounds that aren't too busy.. Keep the styling minimal but carefully chosen to give some context and show how the customer would potentially use the product. Sell them a little slice of a lifestyle that would be appealing and set they imagination going.
I had already been taking photos for my blog and felt reasonably comfortable with a camera at that point but if you're really clueless and don't have the time to learn this skill from scratch then think seriously about paying someone to photograph the product for you. Think of it as a wise investment. I learnt that photographing framed prints without the glass was a much better idea to avoid reflections and later on I realised that greater consistency comes by photographing just a handful of styled set ups with blank paper, so that I could digitally add in the designs afterwards. Genius time saver!
Shout it from the roof tops!
Don't open a shop and wait for people to find it. That undoubtedly will happen but let people know that you've spent lots of time creating and developing pretty things for them to buy. I used Instagram a lot in the build up to my shop launch, sharing sneak peeks of my design development and little behind the scenes snippets of shooting etc. It means that the people who are already following along don't come in cold when your shop goes live. There's a sense of the process and the maker behind it all. Make sure you pin all your products as well as it's a great way to get them seen by more people across the world and can drive traffic to your Etsy shop.
Above photo taken by Carrie of Wish Wish Wish
Well that's how I started folks and I've enjoyed the ride ever since. I've loved being able to so easily sell my work to people in the UK as well as all across the world. It's been a lot of fun working with couples on their wedding stationery and being able to contribute just a little to their big day.  There's also a great sense of community on Etsy that doesn't exist in many of the other online marketplaces. You can even join an Etsy Local team to get connected with other designer makers in your area where you can find support and collaborate on joint markets to sell your goods face to face with customers.
I'm thankful for my little Etsy journey and the work it's brought my way. It may sound overwhelming but don't let that delay you like it did me. The Etsy Resolution bootcamp will essentially take you by the hand and walk you through everything from photography to marketing and tips for getting found by potential customers. They'll set you up with a support network to make this your best year yet. In order to be part of this you need to sign up for an Etsy shop but don't worry about making your shop perfect as Etsy will be working with you on that through the program. And don't forget you'll get 20 free listings to begin with. That's a no brainer if you ask me!
This post was written in collaboration with Etsy UK but the my opinions are all from personal experience.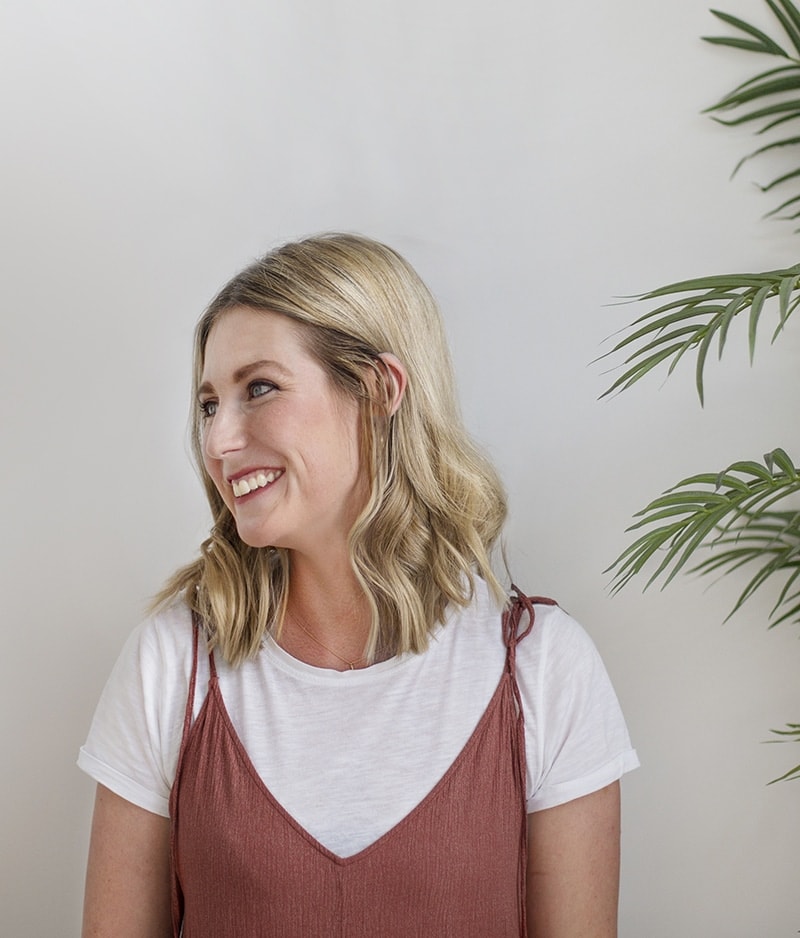 Hi, I'm Teri and welcome to my own creative corner of the internet. I blog about interiors, DIY projects, design inspiration and my general life so stick around have a read and say hi.
Work with Me
The Lovely Drawer is an award winning blog with a loyal audience that has grown over the years. I love working with brands small and large on exciting collaborations that can bring products alive in my own signature aesthetic.