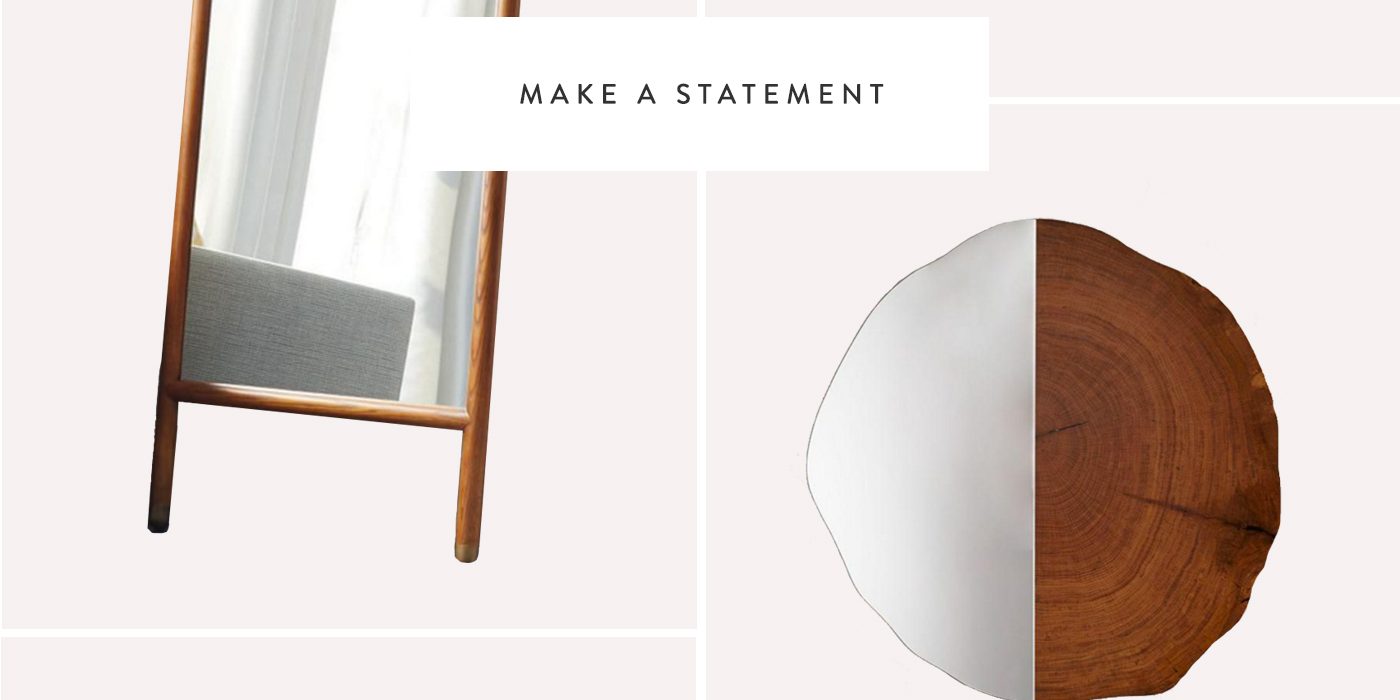 round leather harness mirror | white floor menu mirror | mid-century dowel mirror | tree ring wall mirror | ash table mirror | salmon fan mirror | danish teak mirror
I'm soaking in some Monday mirror inspiration as I'm currently feeling compelled to fill my home with more of them. Unfortunately I don't really have any wall space left, having successfully covered every inch of spare white! Having said that I've been looking to sub one in the place of our bedroom mirror, a very generous wedding gift that is stunning but no longer goes with anything in our home. I'll ponder that one.
I just love how mirrors create the illusion of a larger space, great for pocket sized city flats are dark pokey rooms. They also highlight other details on the opposite side of the room giving extra depth. Add in an original shape or a quirky detail and I'm all over it!
I've pulled some of my current favourites together in this little round up to hopefully set you off on your mirror inspiration. Consider areas in your home that could benefit from this easy room lift. A couple of these options don't even involve drilling, with a standing mirror, casually propped up against a wall. Great news for all you renters with super strict landlords. Above you'll also find West Elm's gorgeous half wood mirror made with real tree slices, each cross section slightly different to the next. I'm also goggle eyed over the cute fan mirror in dusty pink, perfect if you're on the look out for something a bit different.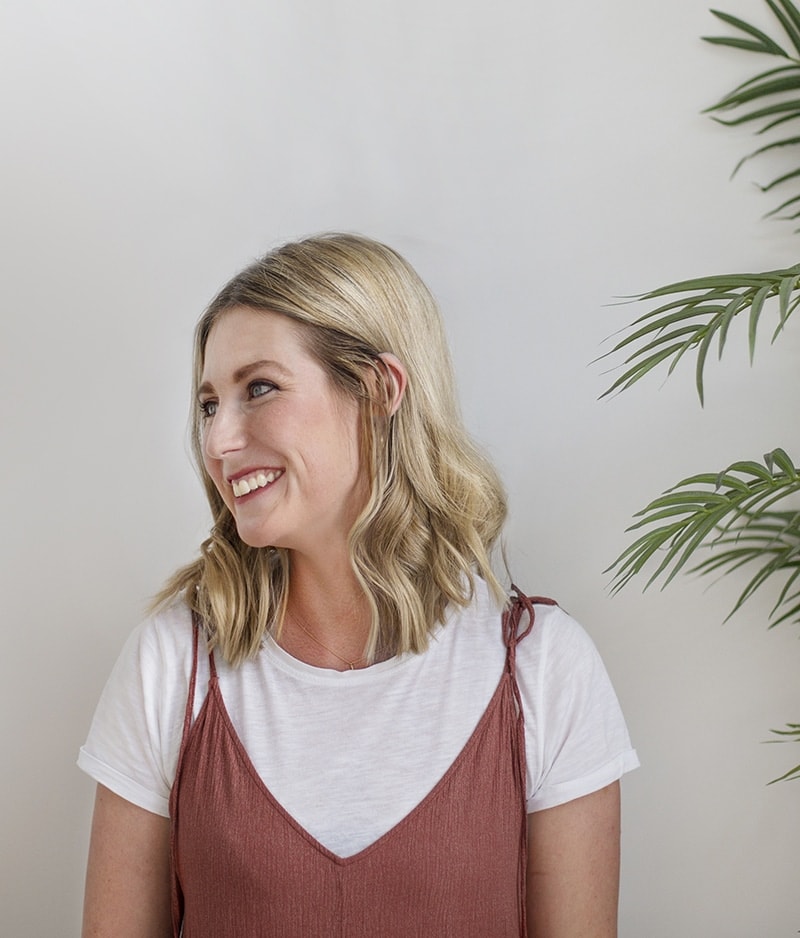 Hi, I'm Teri and welcome to my own creative corner of the internet. I blog about interiors, DIY projects, design inspiration and my general life so stick around have a read and say hi.
Work with Me
The Lovely Drawer is an award winning blog with a loyal audience that has grown over the years. I love working with brands small and large on exciting collaborations that can bring products alive in my own signature aesthetic.