glassware | salad bowl | salad servers | white bowls | tray stand | cutlery | blue vase | decorative plates | decorative bowls | pickle dish
If you've read my blog for any length of time you've probably picked up on the fact that I love having people into our home for meals. It's something we do every week and being able to fit a dining table in our space has always been top priority each time we've moved flat. There's something really special about having people in your home over food, whether they're old friends or people you barely know yet. Dinner doesn't have to be elaborate for everyone to have a great time but I have to say some stylish tableware goes a long way to making the whole set up feel more luxurious than it really is. I think I'm a pro at fooling my guests into thinking I've put more effort in than I really have and I'm not ashamed to admit it. To demonstrate this, I've teamed up with Villeroy & Boch to explore the art of combining 'old and new' for a table that 'wows' without the laborious slog.
The brand has such an extensive range of tableware styles to choose from and so why not combine one of the modern collections with one of the more traditional? I went for the oldest pattern from Villeroy & Boch 'Old Luxembourg'  and the bestseller 'Artesano Original', a mix of charming blue painted florals and sleek, minimalism which makes for added depth to your table setting, working well throughout all the seasons. Mixing old and new is something I love to do in my own home anyway, often buying new items to put with vases, planters, jugs or the odd small piece of furniture from second hand shops. I'm of the opinion that it 100% adds more personality to anyone's space! The blue Verso vase and the Artesano glasses shows off this mix between the clean lines of the vase matched with the retro shape of the glasses. It works perfectly!
Summer may be slowly bidding us goodbye but why not extend it a little further with a fresh, sunny table-scape like mine? Add bright flowers and go for simple, colourful food that can be picked at cold, meaning less work for you and more time with your guests. The 'Artesano Original' table stand is such a statement, as well as a space saver for your table. You could use this in all sorts of ways from a tiered dessert display, for a selection of crudités for a fondue or for a decorative cheese board just like yours truly. Keep the table linen laid back and un-ironed and even set the table with a mix of the 'Old Luxembourg' and 'Artesano Original' bowls. There's nothing forced about this perfect union between old and new, just a chilled out dinner that you and your friends can get stuck into.
Keep the food simple but colourful, making dishes you can eat cold which will, as I said mean you can be fully present with your guests, enjoying the conversation rather than getting your sweat on in the kitchen. Here are a few simple recipes for you to try.
Halloumi, Chorizo & Peach Salad
Ingredients:
Bag of spinach

Generous handful of pea shoots

150g ring chorizo

250g halloumi

2 ripe peaches cut into segments

Handful of chopped pecans

Drizzle of extra virgin olive oil

Half a lemon

Sprinkle of garlic salt and cracked black pepper
Start by chopping the chorizo into slices and fry until the edges start to crisp. Set aside.

Cut the halloumi into slices and then cut again into quarters. Fry these with just a tiny amount of oil on a medium heat, turning the slices over when they start to go golden and blister on the underside. When both sides of each piece are cooked then set aside.

Now lightly toast the pecans in a pan without any oil, tossing them so they don't burn.

In a salad bowl mix the spinach leaves and pea shoots. Add half of the sliced peaches, chorizo and halloumi and drizzle with olive oil and a squeeze of some of the lemon juice. Add the garlic salt and black pepper and toss together with the salad servers. Then refrigerate until just before your guests arrive along with the spare chorizo, halloumi and peaches.

When you're ready to serve add the remaining chorizo, halloumi and peaches on top, laying them out nicely. Then drizzle a little more olive oil and the remaining lemon juice on top with a bit more black pepper. To finish, nestle the toasted pecans on top.
Tiered Cheese board
Ingredients:
Selection of cheeses of your choice ( I went for brie, cambazola and a mature farmhouse cheddar)

Red seedless grapes

Red currents or other berries

Passion fruit cut in half

Oat crackers

Sprigs of rosemary

A sprinkling of roasted nuts
Slice the cheeses and split between the levels.

Add crackers, breaking some up as you go and nestle the passion fruit halves in amongst the cheese.

Drape the grapes and red currants over the cheese and crackers, filling the gaps and garnish with the rosemary and roasted nuts.
Dijon & Chive Potato Salad
Ingredients:
500g new potatoes

Chives

2 tbsp full fat creme fraiche

2 tsp dijon mustard

Juice of half a lemon

Salt & pepper

Sprinkle of garlic granules and smoked paprika
Bring a saucepan of water to the boil. Make sure that you cut any larger potatoes so they are all a similar size and then add them to the pan with some salt. Once boiling turn down to a hearty simmer and place the lid on. Cook until you can stick a fork in them and feel they are soft without falling apart.

Drain the potatoes in a colander and leave to cool completely before peeling the skin off each one I find this a lot easier once they are cooked. Discard the skins.

Transfer the peeled potatoes to a bowl and add the creme fraiche, dijon mustard, lemon juice, some of the chives, salt, pepper, garlic granules and paprika, giving them all a good mix to combine.

Refrigerate until your guests arrive and garnish with more chopped chives on top.
I told you those recipes were easy peasy! Hopefully I've inspired you to have friends old and new into your home for a meal and to embrace mixing and matching your tableware for a more interesting and eclectic vibe. Everything I've used has gone towards a late Summer dinner but you could easily use any of the items for a more festive table (excuse me if I'm getting far too ahead of myself). Everyone loves a cheese board at Christmas and you could add cosiness with some scented candles dotted across the table, swap the bright flowers for foraged foliage and add some warming cocktails finished off with sprigs of leftover rosemary. Perfection!
This post was sponsored by Villeroy & Boch who also kindly equipped me with products. All of the items were chosen by me and all images and recipes etc are my own.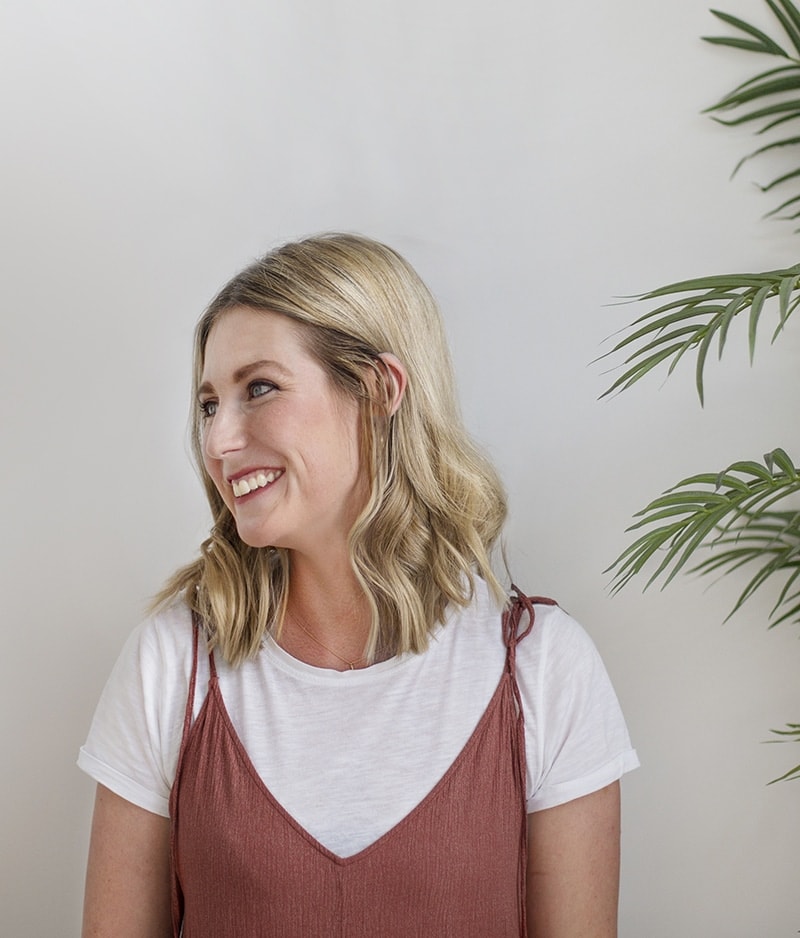 Hi, I'm Teri and welcome to my own creative corner of the internet. I blog about interiors, DIY projects, design inspiration and my general life so stick around have a read and say hi.
Work with Me
The Lovely Drawer is an award winning blog with a loyal audience that has grown over the years. I love working with brands small and large on exciting collaborations that can bring products alive in my own signature aesthetic.