This is a sponsored post in collaboration with Baby Jogger
Until about 25 weeks into pregnancy I was totally oblivious to the vast world of buggies.I'd never thought about what I would pick or eyed up someone else's (pram perv), in fact I didn't even notice any one had buggies unless I was being mowed down by one driven by an angry Mum on a mission. It's one of those things a little like engagement rings. You don't really look out for whether other gals are engaged until you suddenly have a ring on your finger and then for at least the first few months engagement rings on finger are literally all you see! That was my experience anyway and out of the blue I was bombarded by a sea of buggies, literally everywhere! I mean Westfield is about 80% buggies I swear! Anyway all of this to say, this naive parent realised that choosing a buggy was much more involved than I'd ever imagined and when so many have 'remortgage your house' style price tags, it really does feel like a big commitment. Well ten months into our buggy journey I'm so excited to be partnering with Baby Jogger to try out what they have to offer in this crazy buggy saturated world.
I will be taking part in the 2018 Baby Jogger Squad and putting two of their buggies through their paces. There are specific things I've come to look out for when it comes to buggies for the city as it's a very different ball game to suburbia. There's much less space to navigate and a lot of getting on and off public transport rather than in and out of cars, so I'm really interested to see how the Baby Jogger buggies fare and I'lI obviously be taking you guys on the adventure too.
In case you haven't heard of Baby Jogger or you're a novice to buggybrands just like I was, they began with the invention of the 3-wheeled jogging stroller way back in 1984. They've continued to make it easier for families to go anywhere with strollers that fold instantly and have won over 20 design and innovation awards in the past 4 years alone which is really upping my intrigue to try their products out and experience the hype. 
First up is the City Tour Lux which is a compact pushchair that easily accepts infant car seats and carrycots from birth. It's lightweight, comes in a choice of Granite or Slate fabrics for all of you fellow monochrome lovers out there and can be both parent facing and outward facing for each new stage of your little one's development. A feature I'm particularly looking forward to making use of, which we don't currently have is an ultra-compact, one-hand fold with an auto-lock and carry strap when folded. I'm loving how easy that sounds! It features what is described as a 'flip-flop' friendly brake which is always a bonus especially in the current tropical climate! The polyurethane tires are also said to be lightweight and yet durable which could very well be perfect for London.
Next up is the City Mini 10th Anniversary Edition.To celebrate Baby Jogger changing the way the world strolls with the launch of the City Mini, they've released this limited edition trend inspired stroller. I have to say it looks pretty stylish with the premium knit fabric and soft leatherette details. The foam filled tiers looks so comfy I'm a little envious of Maggie already and once again I'm looking forward to trying the compact, one-hand fold feature with auto-lock. This edition also comes with with a bonus belly bar for extra safety when bubba's get their wriggle on as well as a UV 50+ canopy that looks like it will do a great job of keeping the sun out of Maggie's eyes.
So there you go, I'm excited to get going and explore the world of Baby Jogger and I hope you're excited to come along for the ride with me although I guess Maggie's the one who's on the ride, really. She's now at the age where she's facing out in the stroller and totally captivated by the world around her so it seems like the perfect time to start this little adventure with my mini explorer.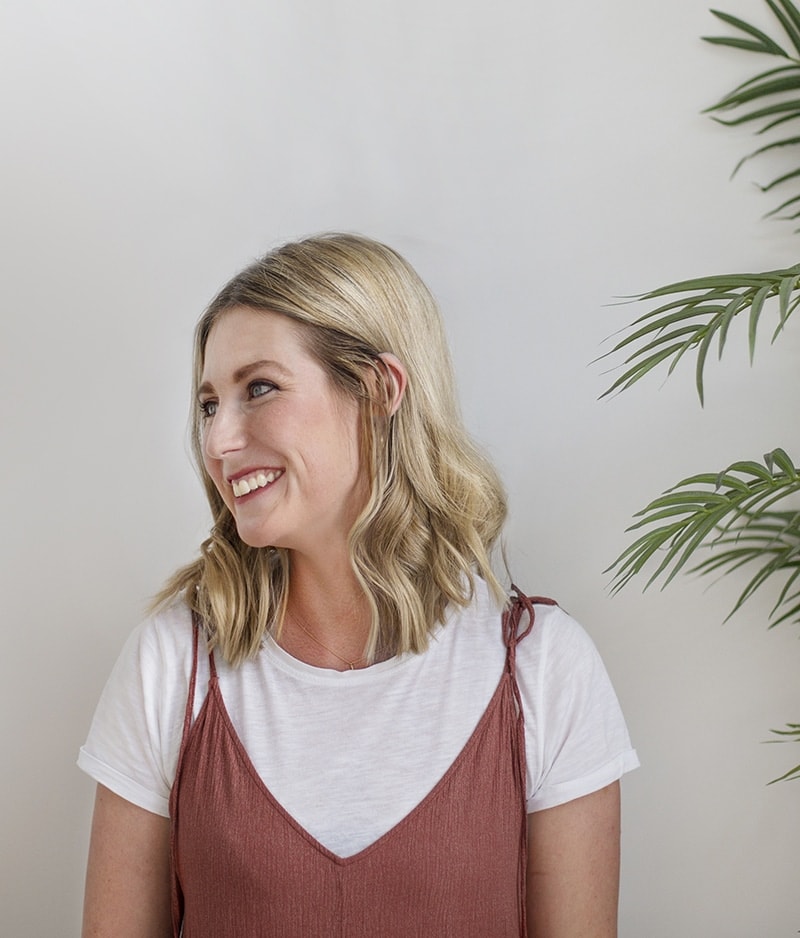 Hi, I'm Teri and welcome to my own creative corner of the internet. I blog about interiors, DIY projects, design inspiration and my general life so stick around have a read and say hi.
Work with Me
The Lovely Drawer is an award winning blog with a loyal audience that has grown over the years. I love working with brands small and large on exciting collaborations that can bring products alive in my own signature aesthetic.