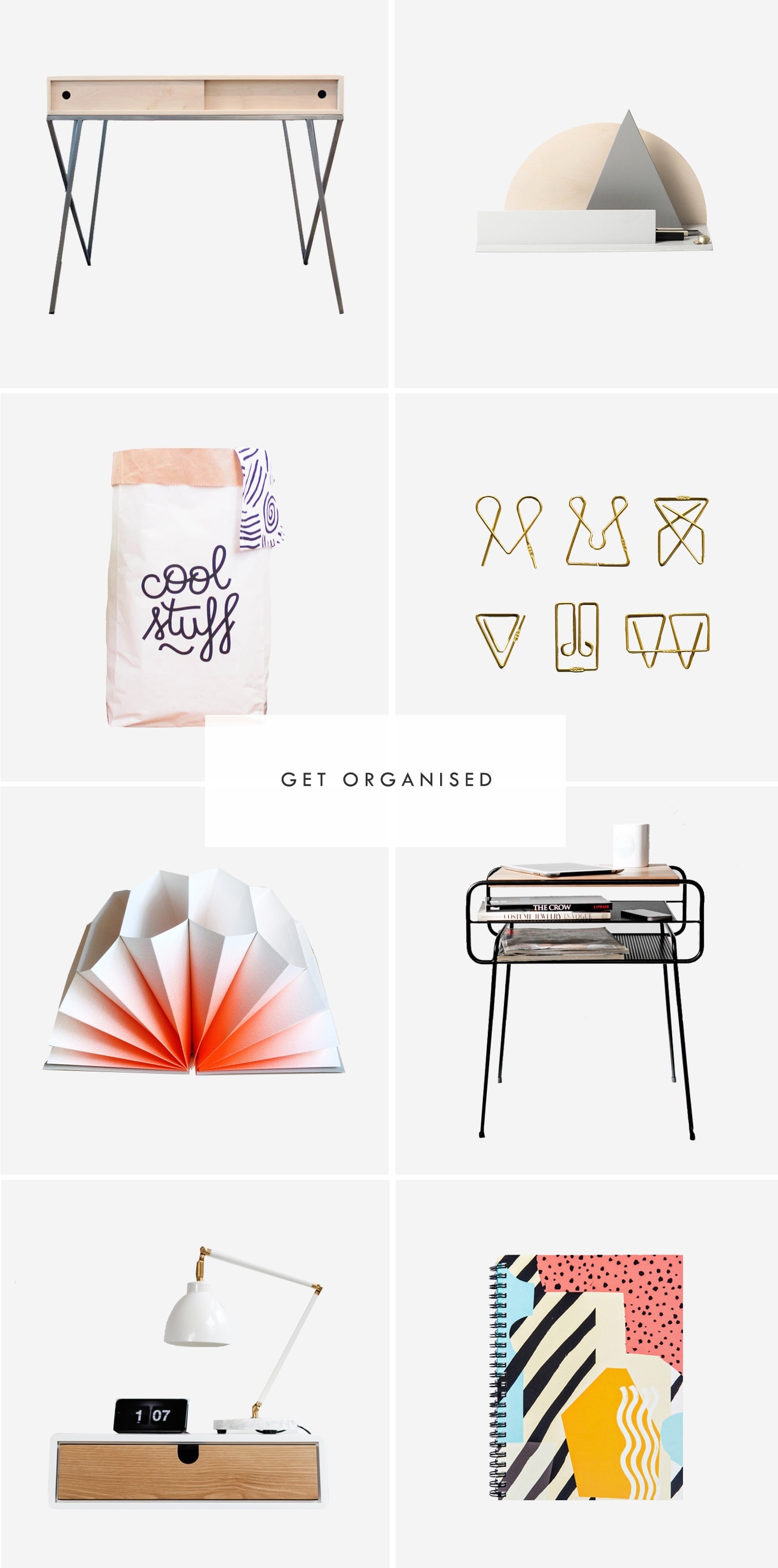 office drawers |desk organiser | paper bag storage | paper clips | gradient expanding file | iron and oak side table | floating bedside drawer | planner | 
Hello!! I'm back from my little break and ready to crack on with some fun content for the new year! I don't know about you but there's something about the start of the year that sets me into full speed Spring cleaning mode! The appropriate season for the name never inspires quite the same amount of enthusiasm for the task as the transition between December and January. I felt like our flat was bulging at the seams before Christmas with any hint of order having been lost a couple of months prior. When I'm busy I get sloppy with organisation around the house and items that make there way into the home are shoved somewhere random to be dealt with later, 'later' being a fictional concept akin to unicorns and mermaids. Working from home adds to the amount we have to store with stock, postage tube rolls, papers, camera equipment, large background boards, endless props for styling etc etc. I think the big tell tale that something needed to be done was when I realised we'd spent 2 months carting a metre by a metre box full of tube rolls between our bedroom and the living room depending on when we had guests and when we needed to sleep. That along with my everyday technique of finding an outfit involving the release of my jumbled pile of creased clothes from the shelf into an enormous mountain on the floor (The 'not so' Lovely Drawer).
The Friday before Christmas I snapped and couldn't handle working or living in the mess any more and set to work from 9am to 3pm on a non-stop mission. If you want a free workout, look no further as I was aching for days after this. I threw out 8 bin liners of old things and rubbish and took 3 sacks worth to the charity shop. I'm pretty ruthless! I pulled our bed out to clean in the nooks and crannies that never usually see the light of day, folded my clothes back into piles and hung up as many as could fit to avoid the fashion mountain scenario. I organised all my stock for work, tidied away my materials into draws, blitzed the computer desk and finally found homes for those pesky tube rolls. I even threw in a fridge deep clean for the sheer thrill of it. I can tell you I was pretty pleased with myself after it all, even if I was falling asleep at 8.30pm.
Now we can actually get our hoover out of the cupboard without a roudy fight with all the junk sandwiched up against the ironing board and having shed a ton of glass and tableware, we can now get our plates out without playing Jenga (and often loosing). It's the simple joys! Over my time off I continued to arrange draws and find pots and boxes to store things in and I may be getting old but it felt so good! Having all these things cleared and organised, along with some better sleeping habits in place and time to work through my planner and write lists for the next few months I felt ready to take on 2016. Ironically God had other plans for my first 2 days back last week. I locked myself out of the flat on the first day, walked to the estate agents to find they'd lost our spare key. That meant a day of cafe hopping around Shepherds Bush seeking out wifi and plug sockets. On day two our cloud storage packed in leaving me without access to most of my files and then was dealing with the small issue of a leak in our bathroom having caused our neighbours bedroom ceiling below to cave in. I can't explain how big the hole is and am nervous to remind myself how visible the bottom of our shower tray is…extreme bathing! I'm glad I'm rested enough to laugh about these things.
Here's a selection of lovely things I found to spark some order and organisation for the new year. You may even enjoy it as much as I did…someone…anyone? I hope they might lend a stylish helping hand.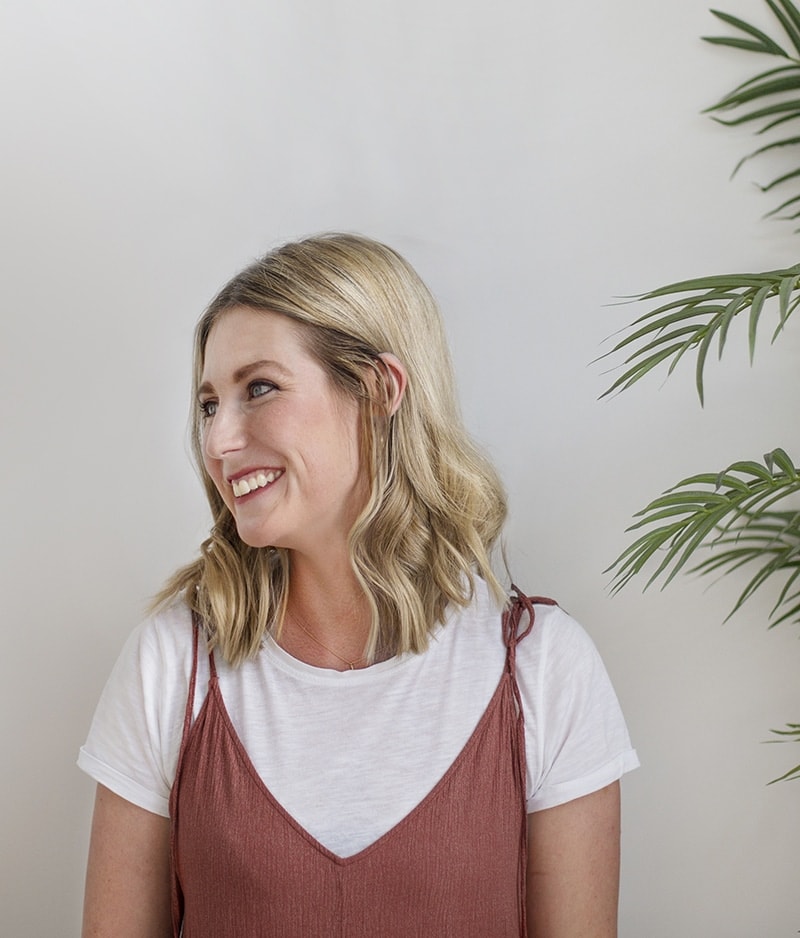 Hi, I'm Teri and welcome to my own creative corner of the internet. I blog about interiors, DIY projects, design inspiration and my general life so stick around have a read and say hi.
Work with Me
The Lovely Drawer is an award winning blog with a loyal audience that has grown over the years. I love working with brands small and large on exciting collaborations that can bring products alive in my own signature aesthetic.