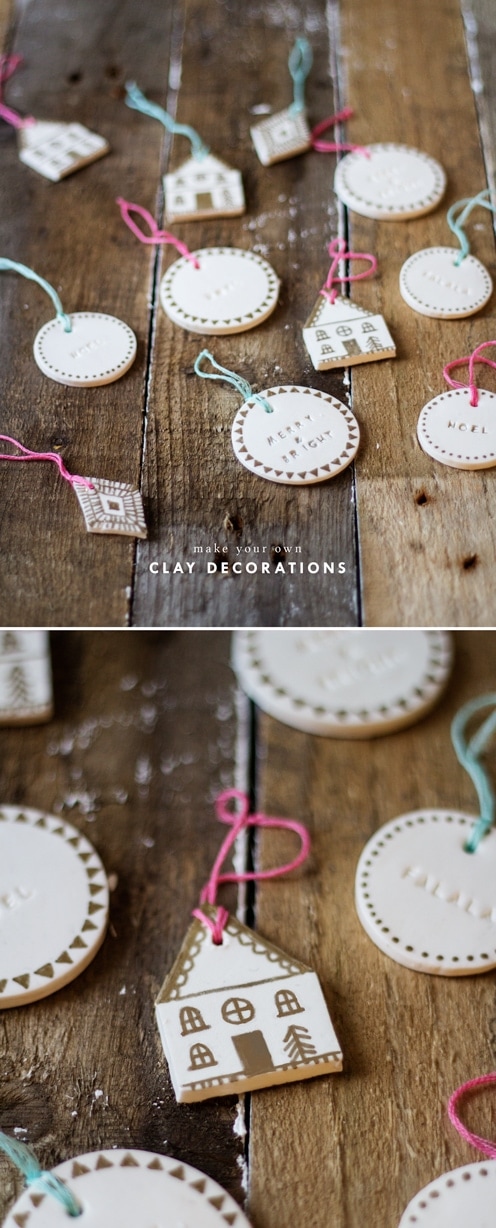 I'm very excited to be putting our tree up this weekend! It was always a bit of an occasion growing up. Even as teenagers me and my brother would clear our diary to make sure we were present on this magical day. Bought decorations are lovely but there's something even better about making a few new decorations every year. Here's an idea to try. These hanging tree decorations look just the right dose of handmade and couldn't be much more straightforward.
You will need…
Paintbrush
Gold sharpie marker
Cutting board
Circular cutters or cutters of your choice
Stampable letters (I used these)
Tapestry thread or bakers twine
Rolling pin
Scalpel
How to make…
Start by rolling out the clay until it's all about 1cm thick.
Use your cutters or scalpel around a stencil to stamp out your shapes. Use a pencil to make a hole at the top of each shape enabling you to hang them later. Set aside.
For the circular decorations you need to stamp in your Christmas phrases while the clay is still mouldable.
Leave all the shapes to dry out overnight or you can use the microwave to dry them out quicker.
Then glaze your decorations. I did two coats either side to make sure the coverage was even and nice and glossy.
You can now get busy with your sharpie marker. The gloss enhances the metallic affect. Simply draw out whatever design you want. My doodles are pretty easy to copy. I used a medium nib sharpie but if you want more detail you can go for a fine nib.
Then thread your string/tapestry thread through the hole and tie a knot in the end.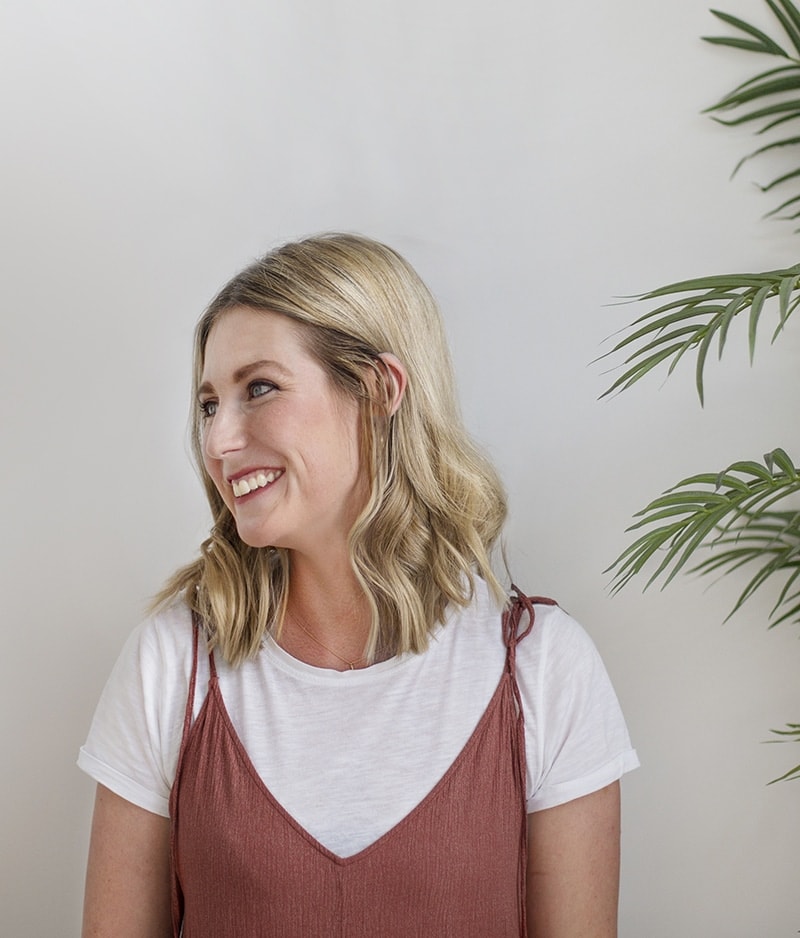 Hi, I'm Teri and welcome to my own creative corner of the internet. I blog about interiors, DIY projects, design inspiration and my general life so stick around have a read and say hi.
Work with Me
The Lovely Drawer is an award winning blog with a loyal audience that has grown over the years. I love working with brands small and large on exciting collaborations that can bring products alive in my own signature aesthetic.