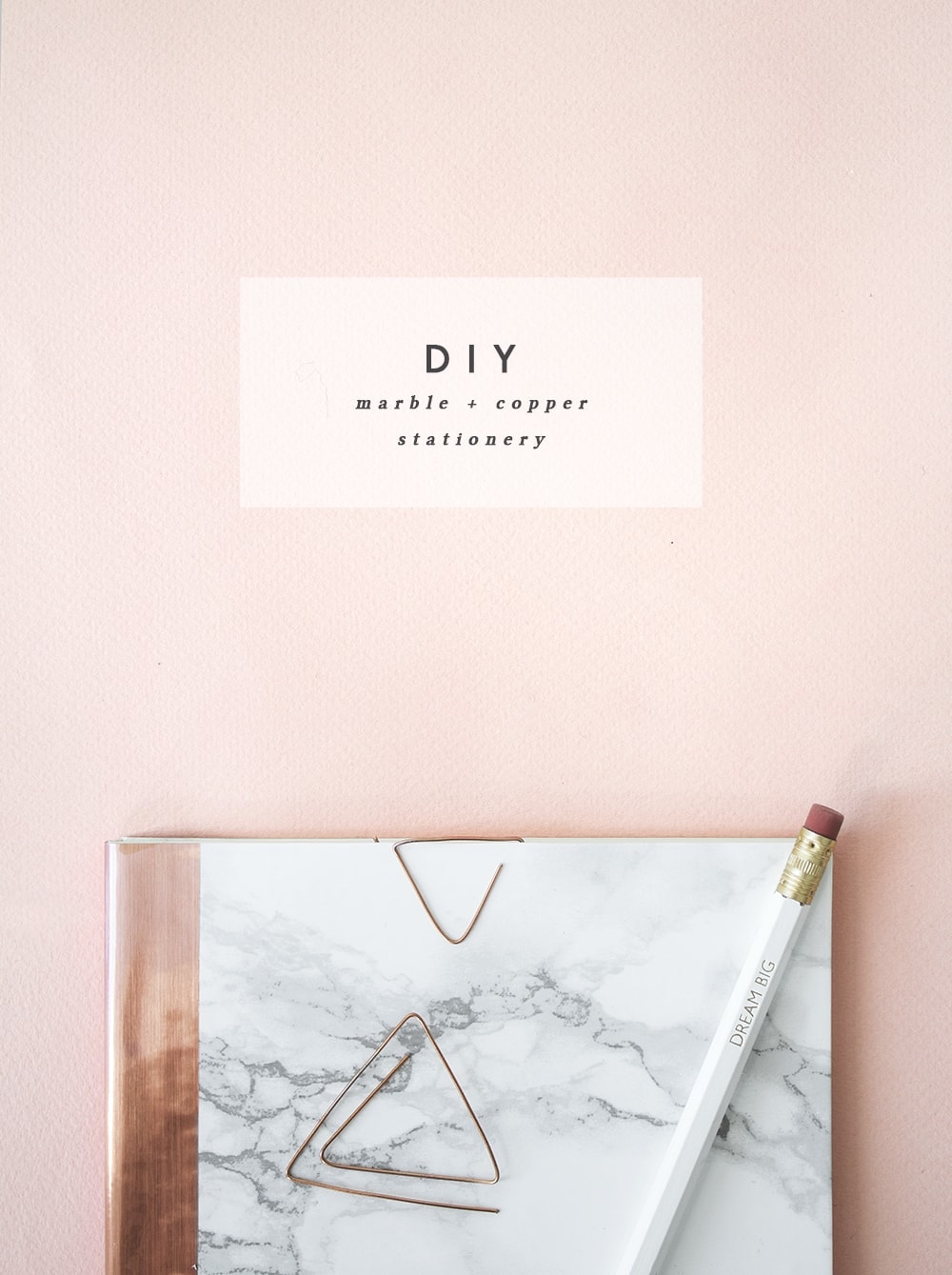 It's time for another DIY and this one really is easy! I know there are lots of stationery nerds out there, just like me. You love checking out all the different coloured pencils and stocking up on an amount of notebooks that even a writer couldn't get through. But they're so pretty, right?! This little DIY is for you. Marble, yes please and copper, yes please. Two big trends we've all been loving packaged nicely into one book and some matching geometric paper clips.
Be warned you may well get the urge to cover everything in sticky marble and copper paper. Try your best to resist. I know it's tough.
You'll need…
Plain notebook
Scalpel or scissors
Copper wire
Wire cutters
Pliers
To make…
Cut the piece of marble vinyl that will cover your notebook. Make the rectangle 1.5cm larger all the way round than the book.
Carefully stick the vinyl onto the notebook. The easiest way to do this is to lie the vinyl flat and peel some of the backing away. Hover the notebook over to place it properly and press down. Now you can turn them over and continue to pull the backing away from the vinyl whilst smoothing down as you go. Get rid of those pesky air bubbles.
Once it's all covered cut away the corner of the vinyl, up to the notebook edge (see above) and cut away a rectangle where the vinyl hangs over the spine. You can now fold the paper over to the inside of your notebook one edge at a time.
Cut the copper vinyl wide enough to cover the spine and a bit either side and the same length as your book.
Then remove the backing and line your spine up over the top, pressing down in the middle when you're happy. Smooth one side over and then the other, once again getting rid of any air bubbles.
To make the paper clips simply cut a length of the copper wire and you your pliers or even your fingers (that's what I did) to fold lengths over to create edges. Work your way outwards to form a triangle shape the bends around itself.
Happy pimping up your stationery!  I told you guys it was simple.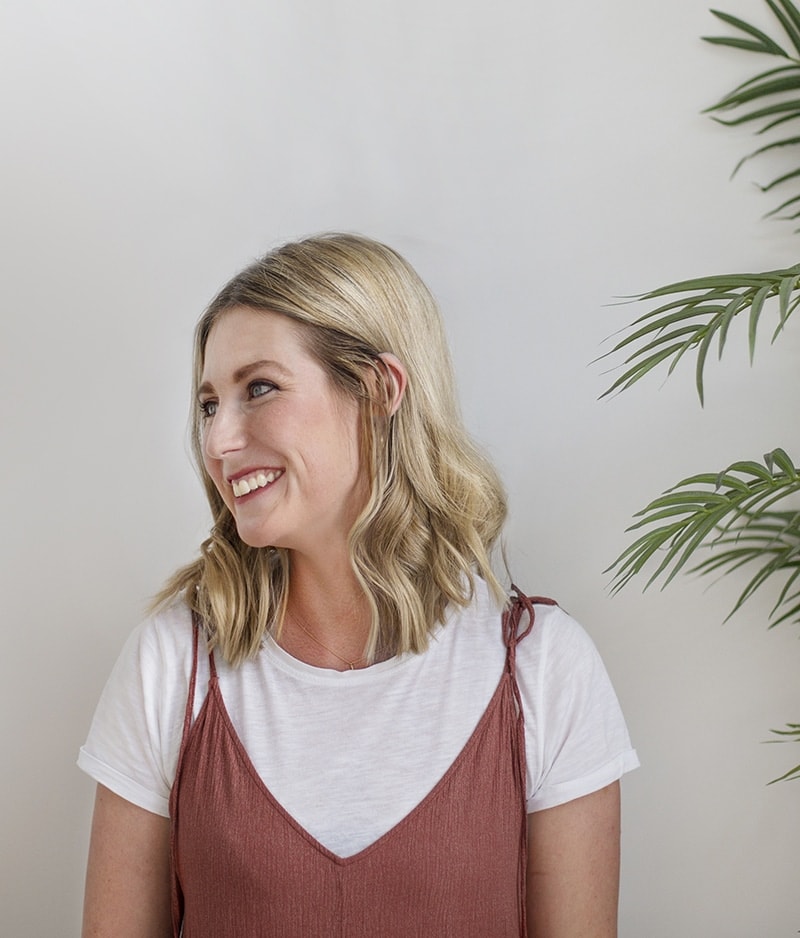 Hi, I'm Teri and welcome to my own creative corner of the internet. I blog about interiors, DIY projects, design inspiration and my general life so stick around have a read and say hi.
Work with Me
The Lovely Drawer is an award winning blog with a loyal audience that has grown over the years. I love working with brands small and large on exciting collaborations that can bring products alive in my own signature aesthetic.