Knowing we wouldn't get a proper holiday away this year with money tighter than usual and a new baby due in the middle of Summer, we opted for a UK babymoon instead,a birthday gift to one another and a chance to rest and enjoy time together, somewhere new together before the chaos ensues. We both love exploring new places together but city breaks have been off the cards since having Maggie. It's not impossible but I think I'd get a bit frustrated having limitations when I just want to explore and do a place justice. We shipped Maggie of to her Grandma and Tat's house for her own little mini break and we booked a stay in Margate. There's so much of the UK we haven't explored and I was adamant I didn't want to spend long travelling because that's exhausting at the best of times, let alone preggers!
Margate is only about an hour and a half away on the train from St Pancras. I'd heard good things about this seaside town with creative pockets springing up and of course a delightful beach and fresh, sea air. To sum up Margate I would say it's a curious but fun place to visit. It still exudes those typical, slightly run down, British seaside vibes. There's all the tack of loud arcades, shopfronts that need a good few licks of paint, empty dance halls and the strangest souvenir shops. We even saw an abandoned Woolworths which looked like it had shut yesterday but in reality would have been sat there empty for what, 8 years?
Then amidst all that there are all these really quirky, independent shops and eateries, with amazing seafood (obviously) and a whole dose of playful, creativity that's being pumped into the town. Both sides of it make it really charming. The views really are amazing and there's none of that typical British stoney lark on the beaches, just pure, golden sand as far as I could see.
Where we stayed
We opted for our default and booked an Airbnb because I've not yet had a bad experience with one. I came across this little gem and was blown away at how reasonable it was. Obviously I was curious as to why it was such a bargain, mulling over whether it was an overly flattering camera or perhaps dead bodies hidden under the floorboards but none of that was the case…phew! It was exactly what we needed, somewhere to sleep, cook breakfasts and come home to enjoy a cuppa and some telly in the evenings because we're totally wild like that. No, the karaoke didn't tempt me.
On top of that, the decor was so fun and quirky! I love staying places that aren't the style I'd adopt for my own home but are really nice to enjoy for a break. The bed was amaaaazing and I don't say that lightly! My largest complaint when we stay anywhere else is that I miss my own bed and usually have a pretty restless first night because of it, but this was just dreamy. There was even a bath that I made use of at 4pm on the Sunday. Nothing says holiday relaxation quite like that.
The Airbnb was in Cliftonville, a short walk to the main centre of Margate…totally fine for most people but felt a little like an epic hike for my pregnant self. All was made better when we discovered a bus route we could use if necessary. I would however suggest walking along the seafront from this place to the main hub when the sun is setting. We did that the first night and it was brisk but beautiful!!
Where we shopped
Mar Mar
This cute, colourful shop, come café, come plant jungle was our first stop. It stocks lots of really interesting indie brands and an array of beautiful house plants and dried flowers. The cafe really is nice too and even sold kombucha so i was very happy. Mar Mar is well worth a visit.
Môr
This is another lovely indie store with a collection of stationery, home goods and furniture. I particularly enjoyed having a scout downstairs at some of the secondhand pieces, dreaming I could fit them in our suitcase to take home. Pop into Môr whilst on a walk along the seafront.
Ruskin
Oh this shop was just a delight! Filled with such an array of Spring like colours and well crafted pieces, you'll come away with a spring in your step…except I didn't actually buy anything so that made me a bit sad. I found the most beautiful mugs that I'd spotted in the Mar Mar café and was pretty much interested taking everything home! Ruskin is a an inspiration even if you haven't come with your spending hat on.
Haeckels
Our favourite of all the shops we went into! It was like a local and more heartfelt version of Aesop. I loved the story behind all the Haeckels products, with products like the chalk room diffuser, designed as a plastic free, no waste alternative to typical air fresheners and the scented candles inspired by local smells along the coast line. Genuinely I was taken aback at how much they really did smell like the location! There are also lots of products made with local seaweed which has all manner of wonderful properties. Everything is natural and sustainably made, with a real passion and respect for the fragility and value of the ocean. We only came away with a small seaweed soap bar as that's all that our bank account allowed for but even that is amaaaazing and if you have time and dollar there is a spa attached! That sounds like heaven!
Where we ate
GB Pizza
That famous neon sign and incredible thin based pizzas pulls in the crowds. We went early on a Friday eve and it was rammed so I'd advise booking GB Pizza. I don't usually eat grains, even gluten-free ones but in pregnancy I seem to be more tolerant, so I didn't want to miss out on a chance to try their gluten free versions. They really were tasty pizzas even though real pizzas are a distant memory, Nick could vouch for that!
The Bus Café
A big red bus on the seafront?…obviously an easting establishment lay inside! Sadly it was just too warm outside to justify sitting inside the bus itself but either way there are gorgeous views over the sea. They serve up some amazing meals for breakfast or lunches. We'd recommend one of their delicious hash plates, top notch! Try The Bus Café for something a little quirky. I even spotted boardgames inside.
Cliffs
Cliffs, a café come record shop come hairdressers come yoga venue was literally around the corner from where we were staying. It has a lovely chilled vibe and as I said, has it all! I loved the retro furniture and raw, plastered walls. We ate and drank and sat in there reading for a good long while before we were able to head to our Airbnb for check in.
Storeroom by Curve Roasters
We had been recommended this for the coffee snob that is my husband and he was suitably impressed. He would say the best coffees (he had many) he'd had in Margate. Its has a lovely, light and airy vibe and I (the non-coffee lover) enjoyed cup of tea and the most delicious almond and orange cake I've ever had! Storeroom is another good spot to spend a bit of time reading and chilling out.
Mala Kaffe
Mala Kaffe is very small but perfectly formed coffee spot, right on the harbour. If it's a lovely day you can sit outside and enjoy the coastal views. I have to confess Nick was pretty underwhelmed by the coffee (nothing out of the ordinary) and I was pretty sad to hear their energy balls weren't gluten free but it was a nice afternoon spot.
Melt
I was recommended Melt for amazing gelato from lots of people but sadly it says its closed for the season. Not entirely sure when they open up again but it may have been that we just missed the start of their Summer season. We found a random café along the seafront to get our obligatory ice creams though as you can't be at the beach on a sunny day without any…that's outrageous!
Buoy & Oyster
On our final night we headed to Buoy & Oyster which was a must as at this stage we hadn't had any seafood yet! We opted for a platter to share and it was absolutely delicious. Everything tasted so fresh and it was nice to get a taster of lots of different things. We should have come a little earlier as they have an amazing balcony with ocean views which would be ideal for watching the sunset.
Other eateries we visited not pictures were The Greedy Cow which has so many tasty breakfast and lunch options. I recommend the pulled pork! And then we had one of our dinners at Cinque Ports, a pub come restaurant right near the station. It's got a friendly cosy vibe and the most amazing chips I've had in a long time.
What we did
Shell Grotto
I feel like you have to visit this bizarre little attraction. I can't really believe they just stumbled across this one day and haven't really ever worked out who exactly made it/ had the time to stick this many shells into the walls, let alone source this many shells! You have to pay and it's a really short walk around Shell Grotto itself but I'm still glad I saw it. I'll probably never see something like it ever again. If you're a shell lover then there's a gift shop full!
Turner Contemporary
This was the perfect place to hide out on Sunday morning when the whether was a bit grey and blustery. It's free so even if you're not the biggest modern art fan you aren't losing much by walking around. I really like a lot of what I saw, particularly some of the installations. There was also 'We Made This' which was an exhibition curated by a group of people on probation, made up of artwork created by people in prisons, young offender institutions, secure hospitals and on probation in Kent and Sussex. It was really interesting and there was something amazingly free and uncensored about these pieces.
Dreamland
Obviously the Instagram hype that is Dreamland is a top place to visit but sadly it was reopening the weekend after we went to Margate. In some ways it's probably a good thing as I would have mainly just been frustrated that I wasn't able to rinse all the rides at 25 weeks pregnant. Definitely visit if you fancy a fun day, reliving your childhood in technicolour though.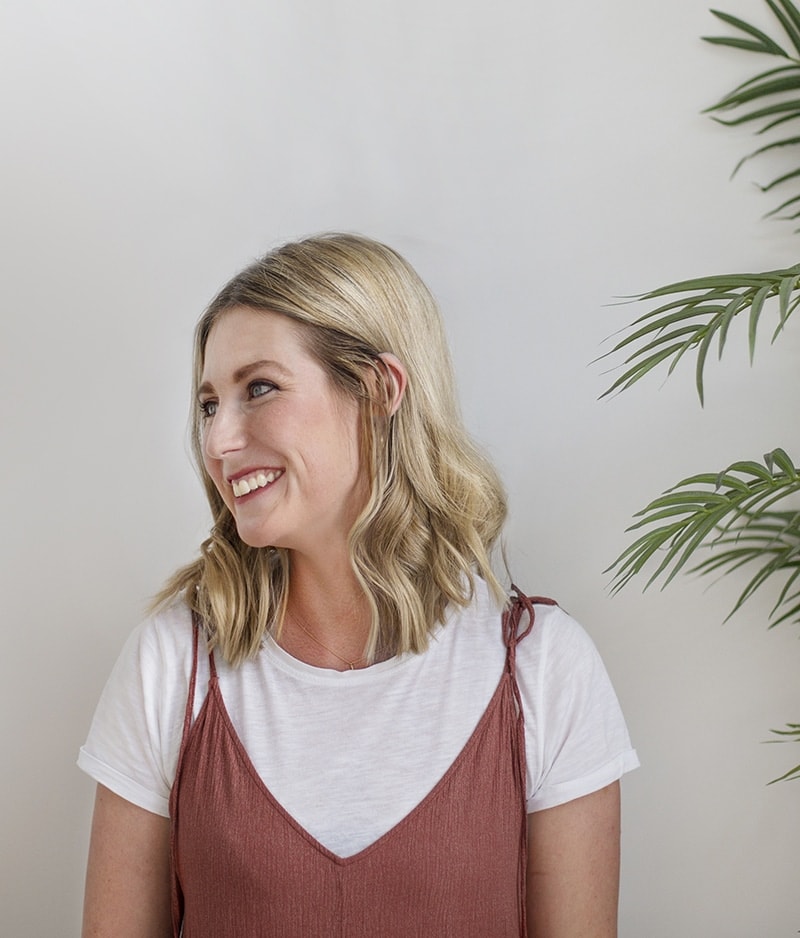 Hi, I'm Teri and welcome to my own creative corner of the internet. I blog about interiors, DIY projects, design inspiration and my general life so stick around have a read and say hi.
Work with Me
The Lovely Drawer is an award winning blog with a loyal audience that has grown over the years. I love working with brands small and large on exciting collaborations that can bring products alive in my own signature aesthetic.