If you follow me on Instagram you probably already know I'm a brush lettering fanatic and teach classes with Quill London to help other people perfect the technique. It's such a satisfying, not to mention therapeutic discipline that translates into so many different applications and is a great skill to have, particularly with all the potential Christmas gifts on the horizon. One that I often mention for exploration is brush lettering onto porcelain. It was something I tried a while ago but I wanted to give it another whirl and share the technique as I know using porcelain paint is a bit different to putting ink to paper.
I found these lovely minimal storage jars in Tiger (my little purse friendly Scandinavian utopia in London). They were a mere £4.00 each so it seemed totally reasonable to buy three and update my tea, coffee & sugar jars. I used Pebeo porcelain paint for the job as I've worked with it in the past and had good results. I just used a synthetic brush so there's nothing fancy in the 'to buy' list.
You'll need…
Indian ink and paper to practise

3 porcelain storage jars

Paint brush with a decent tip length (size 4 or 6 for this type)

Baking tray 
Preheat the oven to 150C / 300F.
I would strongly advise a practise run or twenty on paper with some ink first. This helps you get the letter forms as you want them. You can even play with sweet phrases and see how the words interact with each other, to make sure it's neat. Play with thin and thick strokes to make the words more playful. Use the inspiration sheet to think through the letters.

Having perfected what you want to write, wash the ink out of the paintbrush and then dip in the porcelain paint. The consistency is much thicker but will still glide on a smooth surface like the jars. Start by writing your word. You'll notice the paint doesn take like the ink does to the paper and will come out a little grey and streaky (see image above). Use this as your base guide. 

Leave it for about 5 mins to dry and then carefully go back over it. This will more than likely be in a number of shorter strokes and in some cases blotting in gaps with your brush. Carefully neaten up the edges with the tip of your brush. Be gentile with the brush and take your time.

If you get too over zealous at any stage and make a mistake, you can actually scratch this paint off when it's dried a little. You can do this up until the point it's baked. I even adopted this solution when I filled the hole in my 'e' by accident.

When you're happy with the shapes and how solid the colour is, set the jars on a baking tray and bake for 35 minutes.

Once removed from the oven, let them cool ready for use. These are now washable although I doubt they'd withstand dishwashers. I don't have one so I haven't tried. 
And there you have it, easy and affordable storage jars that can be totally personalised as you like. I've even included the free tea, coffee and sugar inspiration sheet if you want to copy the letterforms. I'd say there's a whole lot of milage for Christmas gifts or any kind of gift for that matter. As for me, it's yet another corner of my home I've ended up brush lettering…oops!
If you fancy learning the foundational skills and techniques for brush lettering then do hop on one of the Quill London courses (more to be announced for January) or you can even arrange a private lesson with yours truly. Their such a fun way to learn the basics so you can develop your own unique style.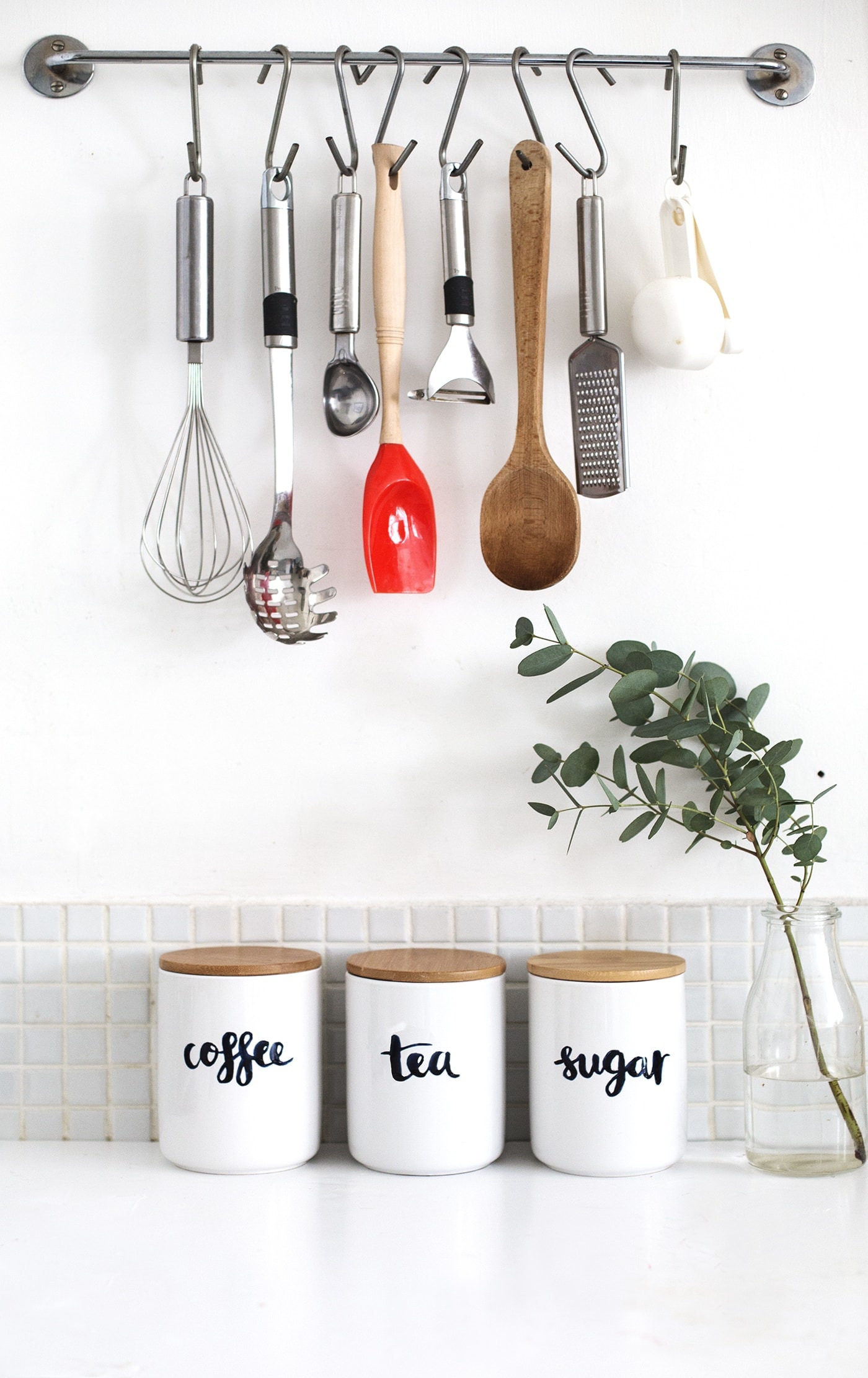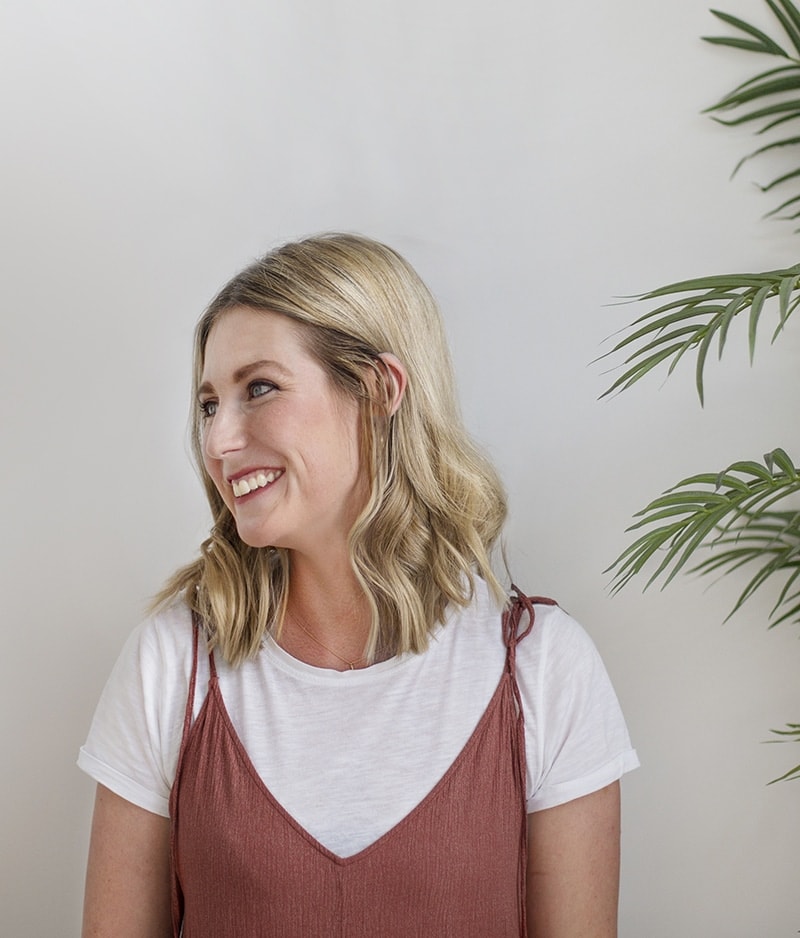 Hi, I'm Teri and welcome to my own creative corner of the internet. I blog about interiors, DIY projects, design inspiration and my general life so stick around have a read and say hi.
Work with Me
The Lovely Drawer is an award winning blog with a loyal audience that has grown over the years. I love working with brands small and large on exciting collaborations that can bring products alive in my own signature aesthetic.